July/August 2022 NCI Cohort Consortium Member Newsletter

On this page...
In Memorium: Leslie Bernstein, Ph.D.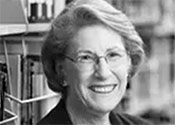 It is with heavy hearts that we share the news of the passing of friend, colleague, and mentor to many, Dr. Leslie Bernstein. She was a distinguished pioneer in breast cancer research spanning 40 years. In her decades-long career, Dr. Bernstein's work as a biostatistician and cancer epidemiologist transformed the way researchers, clinicians and others perceive the ability to modify cancer risk. To read more about her life and accomplishments, visit this remembrance from City of Hope

.
The 2022 NCI Cohort Consortium Annual Meeting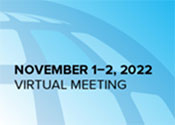 The 2022 Annual Meeting of the NCI Cohort Consortium will be held virtually on November 1, 2022, 8:00 a.m. - 11:45 a.m. ET and November 2, 2022, 1:00 p.m. - 5:00 p.m. ET. See the meeting agenda and register.
Cohort Consortium members are invited to submit a 300-word abstract related to scientific work done as part of consortium activities using this online form. Please complete abstract submissions by September 2. If your abstract is selected, you will be asked to create a graphical slide based on your submitted abstract. Graphical slides will be shown on the screen during the Annual Meeting and will be posted on the Annual Meeting website.
Networking Sessions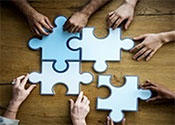 Annual Meeting attendees will have the opportunity to register for two optional networking sessions hosted by the Associate Member Council (AMC) on Day 1 and Day 2 on the registration form.
As part of the AMC's mission to provide professional development opportunities, the networking session on Day 1 (Tuesday, November 1, 12:00 p.m. - 1:00 p.m. ET) will be focused on early-career scientists, who are strongly encouraged to register. However, we also ask our more-experienced colleagues and cohort leaders interested in mentoring to also join.
Break-out room topics will be as follows:
Collaboration and working across differences
Strategic planning and time management
Work life balance and avoiding burnout
Strategizing grants and funding opportunities
We hope to continue these conversations through a formal mentorship program for AMC members, which will launch in early 2023. More information to come!
The networking session on Day 2 (Wednesday, November 2, 12:00 p.m. - 1:00 p.m. ET) will be a general session open to all registrants.
Project Group and AMC Meetings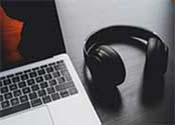 Project group meetings are scheduled to take place in September and October. See the project group meeting schedule. Meeting attendees can select which project group meetings they are interested in attending in the Annual Meeting registration form.
One meeting that you can register for through the Annual Meeting registration is a webinar hosted by the AMC: "AMC – Developing your personal board of directors: mentoring in the National Cancer Institute-Cohort Consortium." This session will be held on Tuesday, October 11, 10:30 a.m. - 12:30 p.m. ET.
Spotlight Cohort: Susan G. Komen Tissue Bank
The Susan G. Komen Tissue Bank at the IU Simon Comprehensive Cancer Center

(Komen Tissue Bank or KTB) was formed in 2007 with a grant from Susan G. Komen.
Cohort population and follow-up: The Susan G. Komen Tissue Bank's participants are healthy women (primarily from Indiana) with no evidence of breast cancer. More than 5000 women have contributed healthy breast tissue and blood along with important health information since its inception. The Susan G. Komen Tissue Bank has been collecting follow-up information on its donors every year since 2014, including any cancer diagnoses, any additional pregnancies, co-morbidities, and genetic testing for breast cancer mutation.
Samples and variables collected: Samples collected include fresh/frozen tissue, FFPE tissue blocks, cryopreserved tissue, plasma, serum, and DNA. Other variables collected include history, risk factors, medications, and other co-morbidities.
Interesting facts about this cohort: The Susan G. Komen Tissue Bank has two portals to facilitate data exchange and collaboration: a public facing portal with information on each subject (Virtual Tissue Bank

) and a more complex data portal that contains whole genome sequencing data from a subset of donors and a Jupyter notebook feature that allows data analysis to be completed inside the portal. The Susan G. Komen Tissue Bank has also made significant investment in recruiting women from communities of color.
Interested in collaborating? The Susan G. Komen Tissue Bank is interested in collaborating with other cohorts where feasible. Contact Jill Henry (jihenry@iupui.edu) for more details.
Update Your Cohort Information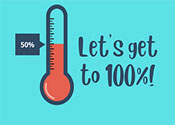 The Cancer Epidemiology Descriptive Cohort Database (CEDCD), which contains descriptive information about cancer epidemiology cohort studies, both etiology and survivor cohorts, is in the process of being updated. We encourage cohort members to submit cohort data to the database as soon as possible so that the CEDCD has the most up-to-date information. As of today, 40% of cohorts have updated their information. For questions or concerns, please contact Dr. Joanne Elena at joanne.elena@nih.gov.
Subscribe to Receive NCI Updates Including the Latest Funding Opportunity Announcements (FOAs)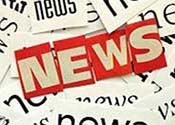 Did you know that you can subscribe to receive periodic updates from NCI's Epidemiology and Genomics Research Program (EGRP) in the Division of Cancer Control and Population Sciences and the Division of Cancer Epidemiology and Genetics (DCEG)? EGRP and DCEG each publish newsletters that can help you learn about new FOAs, scientific advances, and other news. You can view recent news and subscribe by visiting https://epi.grants.cancer.gov/news and https://dceg.cancer.gov/news-events/news.
Upcoming Events
Resources