May/June 2022 NCI Cohort Consortium Member Newsletter

On this page...
Update Your Cohort Information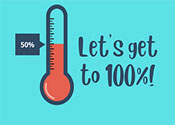 The Cancer Epidemiology Descriptive Cohort Database (CEDCD), which contains descriptive information about cancer epidemiology cohort studies, both etiology and survivor cohorts, is in the process of being updated. We encourage cohort members to submit cohort data to the database as soon as possible so that the CEDCD has the most up-to-date information. As of today, 29% of cohort members have updated their information. If you have any concerns or questions about the process, please send an e-mail to Dr. Rachel Hanisch at NCICohortConsortium@mail.nih.gov.
Seeking Glioblastoma Cases and Controls with Blood Samples for Nested Study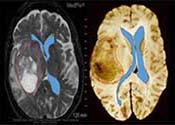 An NCI-led team is interested in investigating the role of immune markers in driving sex-specific differences in glioblastoma (GBM) development. As GBM is a rare brain tumor, a nested case-control study design is planned. The group is requesting 1:2 GBM cases: controls. Cases and controls should be matched by age of enrollment (within 1 year) and date of blood collection (within 6 months, race, and sex). Blood samples (frozen plasma, frozen serum, or cryopreserved PBMCs) from cases and controls as well as other outcome and covariate data will be requested. Interested cohorts can contact Dr. Jill Barnholtz-Sloan (jill.barnholtz-sloan@nih.gov) and Kristin Waite (kristin.waite@nih.gov).
New Consortium on Male Breast Cancer Seeking Cases
MERGE is a new consortium with the aim of illuminating genetic risk factors for male breast cancer (MBC). It is open to all investigators who are interested in contributing to genetic epidemiological studies of MBC and who can contribute the following data from men of any age and background with breast cancer:
Genome-wide genotyping data
Individual-level germline genotype data from previously genotyped samples
Summary GWAS data from studies unable to provide individual-level data
OR
Germline DNA available for new genotyping
Extracted DNA (~1µg) or blood (300-400uL of whole blood or buffy coat) or buccal samples (1mL of saliva, Oragene™, or mouthwash) for germline DNA isolation and genotyping
Studies are also required to have ethics approval and consent for genetic studies and for the sharing of data, as well as core phenotype data for MBC samples.
De novo genotyping of MBC cases, and matched controls will be covered. If you are interested in participating in the MERGE consortium or would like more information, please contact the consortium at merge@qub.ac.uk.
Save the Date! The 2022 Cohort Consortium Annual Meeting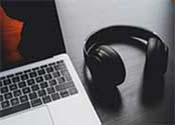 This year's Annual Meeting will be held virtually on November 1-2, 2022. Registration for the Annual Meeting is set to open this summer. In addition to registering for project group meetings at the time of registration, you will also be able to register for two networking sessions to be held on the same days as the Annual Meeting: a lunch break networking session hosted by Early Career Scientists on November 1 and a general networking session on November 2. There is much to look forward to!
June 17 Webinar on Geospatial Data and Methods in Cohorts
A webinar entitled "Geospatial Data and Methods for Characterizing Social and Built Environments in Cohorts" will be held on Friday, June 17, 2022 from 1:00 p.m. - 2:00 p.m. ET. It will include an overview of theoretical frameworks and data resources for measuring structural and social determinants of health with geospatial data. Register through the NCI Cohort Consortium Events website.
Blog Post Provides Details on the DataWorks! Prize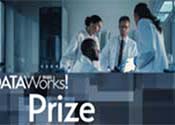 Read a new post from Under the Poliscope, a blog from NIH's Office of Science Policy (OSP). "DataWorks! Prize – Incentives for Building a Culture of Data Sharing and Reuse," written by Dr. Susan Gregurick, Director of NIH's Office of Data Science Strategy (ODSS), provides details on the DataWorks! Prize and the associated purse of $500,000.
New Projects - Reminder of Submission Process Via the Project Hub
This is a reminder that the Cohort Consortium Project Hub is a tool for you to automate the submission process for new project proposals. We invite anyone who has a project idea that involves the Consortium's infrastructure to submit a proposal. You do not need to be a Consortium member or a member of an existing cohort or project group to apply. To submit a proposal, visit https://epi.grants.cancer.gov/cohort-consortium/projecthub/, then log in using your account (or register for an account, if needed), select "Project Proposals" and "Submit Project Proposals." Feel free to reach out to NCICohortConsortium@mail.nih.gov if you have any questions along the way.
Subscribe to Receive NCI Updates Including the Latest Funding Opportunity Announcements (FOAs)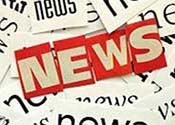 Did you know that you can subscribe to receive periodic updates from NCI's Epidemiology and Genomics Research Program (EGRP) in the Division of Cancer Control and Population Sciences and the Division of Cancer Epidemiology and Genetics (DCEG)? EGRP and DCEG each publish newsletters that can help you learn about new FOAs, scientific advances, and other news. You can view recent news and subscribe by visiting https://epi.grants.cancer.gov/news and https://dceg.cancer.gov/news-events/news.
Upcoming Events
DCEG Events
DCCPS Events
Resources