September/October 2022 NCI Cohort Consortium Member Newsletter

On this page...
The 2022 NCI Cohort Consortium Annual Meeting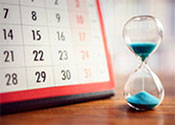 The 2022 Annual Meeting of the NCI Cohort Consortium will be held virtually on November 1, 2022, 8:00 a.m. - 11:45 a.m. ET and November 2, 2022, 1:00 p.m. - 5:00 p.m. ET. See the meeting agenda and register (if you have not already done so).
Graphical abstract slides related to scientific work done as part of consortium activities will be shown on the screen during the Annual Meeting. Thank you to those of you who submitted abstracts!
Networking Sessions
Annual Meeting attendees will have the opportunity to register for two optional networking sessions hosted by the Associate Member Council (AMC) on Day 1 and Day 2 on the registration form.
As part of the AMC's mission to provide professional development opportunities, the networking session on Day 1 (Tuesday, November 1, 12:00 p.m. - 12:45 p.m. ET) will be focused on early-career scientists, who are strongly encouraged to register. However, we also ask our more-experienced colleagues and cohort leaders interested in mentoring to also join.
Break-out room topics will be as follows:
Collaboration and working across differences
Strategic planning and time management
Work life balance and avoiding burnout
Strategizing grants and funding opportunities
We hope to continue these conversations through a formal mentorship program for AMC members, which will launch in early 2023. More information to come!
The networking session on Day 2 (Wednesday, November 2, 12:00 p.m. - 12:45 p.m. ET) will be a general session open to all registrants.
Project Group Meetings
Project group meetings started in September and are continuing in October with the last project group meeting being scheduled for October 31. See the project group meeting schedule. Meeting attendees can select which project group meetings they are interested in attending in the Annual Meeting registration form.
Spotlight Cohort: University of North Carolina Cancer Survivorship Cohort
Welcome to the new Cohort Consortium member, the University of North Carolina (UNC) Cancer Survivorship Cohort!
The UNC Cancer Survivorship Cohort enrolled >7,500 patients (>5,000 with a cancer diagnosis, all types; 1,165 without a cancer diagnosis) from UNC-Chapel Hill oncology clinics from 2010-2016. Data collection included surveys, tumor tissue (FFPE specimens), and blood collection (for DNA, RNA, and protein analysis). Participants are linked to North Carolina Vital Statistics data monthly and can be linked to statewide Blue Cross Blue Shield, Medicare and Medicaid insurance claims data from 2003-2018 in collaboration with the UNC Cancer Information Population Health Resource

. The UNC Cancer Survivorship Cohort can also be linked to extensive UNC-Chapel Hill clinical data in EPIC. The coded information from participants is maintained by the UNC Lineberger Comprehensive Cancer Center and available to researchers by request for studies to enhance cancer diagnosis, treatment, and survivorship. Cohort discovery requests for preliminary aggregated data can be submitted on the study website

.
Update Your Cohort Information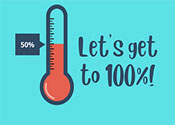 The Cancer Epidemiology Descriptive Cohort Database (CEDCD), which contains descriptive information about cancer epidemiology cohort studies, both etiology and survivor cohorts, is in the process of being updated. We encourage cohort members to submit cohort data to the database as soon as possible so that the CEDCD has the most up-to-date information.
As of today, 28 cohorts (50%) have updated their information. To help identify collaboration opportunities and plan future research studies, NCI invites PIs who have not previously created a cohort profile to add information about their study to CEDCD.
For questions or concerns, please contact Dr. Joanne Elena at joanne.elena@nih.gov
Subscribe to Receive NCI Updates Including the Latest Funding Opportunity Announcements (FOAs)
Did you know that you can subscribe to receive periodic updates from NCI's Epidemiology and Genomics Research Program (EGRP) in the Division of Cancer Control and Population Sciences and the Division of Cancer Epidemiology and Genetics (DCEG)? EGRP and DCEG each publish newsletters that can help you learn about new FOAs, scientific advances, and other news. You can view recent news and subscribe by visiting https://epi.grants.cancer.gov/news and https://dceg.cancer.gov/news-events/news.
Upcoming Events
Cancer Research Efforts Focusing on Sexual and Gender Minority Populations
October 17, 2022 • 1:00 PM – 2:00 PM ET
Beyond Prognostic Information - What Survivors Need
October 25, 2022 • 2:00 PM – 3:00 PM ET
Pre-application Webinar for Cannabis and Cannabinoid Use in Adult Cancer Patients During Treatment: Assessing Benefits and Harms


October 26, 2022 • 3:30 PM – 4:30 PM ET
Overview of the Automated Self-Administered 24-Hour (ASA24®) Dietary Assessment Tool and Recent Updates


November 4, 2022 • 1:00 PM – 2:00 PM ET
Targeted Tumor Sequencing in Colorectal Cancer: The Genetics and Epidemiology of Colorectal Cancer Consortium
November 9, 2022 • 3:00 PM – 4:00 PM ET
Workshop on Housing and Obesity: Gaps, Opportunities, and Future Directions for Advancing Health Equity
November 14-15, 2022
View the agenda
Using Medicare Data for Cancer Research


November 16, 2022 • 1:00 PM – 2:00 PM ET
Save the Date: All of Us Research Program Data Training Webinar
December 1, 2022 • 1:00 PM – 2:30 PM ET
Resources