April 2020 Cancer Epidemiology Matters E-News
Cancer Epidemiology Matters E-News
April 2020
---
NCI and NIH COVID-19 Resources for Applicants and Grantees
NIH is deeply concerned for the health and safety of people involved in NIH-supported research, and about the effects on the biomedical enterprise in areas affected by the HHS declared public health emergency for COVID-19. Due to the exceptional impact, we want to assure the research community that we will do our part to help you continue your research.
You already may be receiving information from many sources. In an effort to avoid duplication, we offer three action steps for you to stay updated on guidance and information as it becomes available.
Bookmark these webpages on Information for NIH Applicants and Recipients of NIH Funding and Coronavirus: Guidance for Cancer Researchers and check back often for updates on NIH and NCI guidance, FAQs, and resources.
Watch this video of Dr. Mike Lauer, NIH Deputy Director for Extramural Research, as he updates applicants and recipients of federal funding on how NIH is supporting them and their research through the disruptions caused by COVID-19.
Join the NIH Extramural Nexus listserv and follow @NIHgrants on Twitter for news, updates, and blog posts on extramural grant policies, processes, events, and resources. If you don't already, subscribe to EGRP's Cancer Epidemiology Matters E-News and follow @NCIEpi on Twitter.
Below is a compilation of NCI and NIH grants policy notices, funding announcements, blog posts, and research resources published over the past month related to COVID-19 that may be of interest.
NIH Guide for Grants and Contracts Announcements

Notice of National Cancer Institute Participation in PA-18-935, "Urgent Competitive Revision to Existing NIH Grants and Cooperative Agreements" (Urgent Supplement – Clinical Trial Optional)" (NOT-CA-20-048)
Notice of Special Interest (NOSI): National Cancer Institute Announcement Regarding Availability of Urgent Competitive Revision and Administrative Supplements on Coronavirus Disease 2019 (NOT-CA-20-042)
NOSI: NCI Announcement Regarding Availability of Competitive Revision SBIR/STTR Supplements on COVID-19 (NOT-CA-20-043)
NOSI Regarding the Availability of Administrative Supplements and Urgent Competitive Revisions for Research on the 2019 Novel Coronavirus and the Behavioral and Social Sciences (NOT-OD-20-097)

NIH & NCI Blog Posts:
Other NIH Research Resources:
Grants Policy Notices
Revised and Corrected Notice on Policy Regarding Minimum Level of Effort for NCI-Funded Awards (NOT-CA-20-047)
Funding Opportunities & NOSIs
NCI & NIH News
Stay Connected
Subscribe for Updates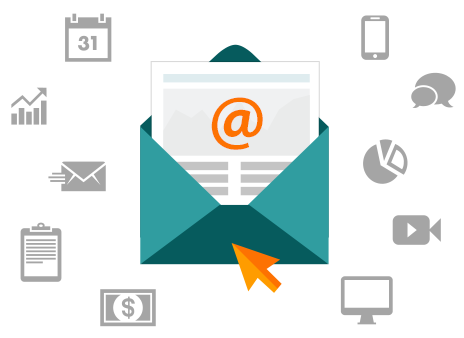 Subscribe
You can subscribe and unsubscribe at any time by entering your email address and selecting your preferences on the page that follows.
Subscribe to the E-Newsletter
Need Help?

EGRP staff can answer questions on grant funding, policies, and research resources. If you do not know who to contact we will do our best to connect you with someone who can help you.
Email Us
(240) 276-6730