December 2020 EGRP Cancer Epidemiology News
EGRP Cancer Epidemiology News
December 2020
---
Message from Associate Director, Epidemiology and Genomics Research Program

Greetings,
On behalf of all my colleagues in the Epidemiology and Genomics Research Program (EGRP), we wish you all peace, health, and happiness throughout the New Year. This year has been extremely challenging in so many ways due to the pandemic and we greatly appreciate all the work that you in the broader scientific community have achieved to advance our shared goals to improve public health and the health of those diagnosed with cancer.
We are happy to report that the overall number of funded projects that EGRP oversees increased in fiscal year 2020, including funding of early-stage investigators.
EGRP's staff are active in many endeavors across the Division of Cancer Control and Population Sciences (DCCPS), National Cancer Institute (NCI), and the National Institutes of Health (NIH), such as Common Fund activities, the Cancer MoonshotSM Initiative, the All of Us Research Program, and COVID-19 funding activities. EGRP staff have also continued to develop funding announcements for other areas of research, as you will see in the funding opportunities list below.
In our final newsletter of 2020, we highlight some EGRP and DCCPS leadership changes, new funding opportunities our scientific staff have developed, and our scientific workshops and webinars.
Warmest regards,
Kathy J. Helzlsouer, M.D., M.H.S.
Leadership Changes in EGRP and DCCPS
EGRP's Office of the Associate Director

In January, Dr. Pothur Srinivas joined EGRP as Deputy Associate Director. In this role, Dr. Srinivas provides support and expertise in planning, developing, and implementing EGRP's long-term scientific goals and activities, the annual budget cycle and processes, and enhancing collaborations across the Division of Cancer Control and Population Sciences, NCI, and other NIH Institutes and Centers.
Dr. Srinivas is involved with NIH's Nutrition for Precision Health Common Fund Program and he has been involved with NIH's Strategic Plan for Nutrition Research and the NIH Obesity Research Task Force. He is an Associate Editor for Clinical Proteomics.
Dr. Srinivas previously was the Acting Branch Chief for the Epidemiology Branch in the Division of Cardiovascular Sciences at the National Heart, Lung, and Blood Institute (NHLBI). He also served as the leader for the Genetic Epidemiology group and Deputy Branch Chief for NHLBI's Epidemiology Branch.
Dr. Srinivas has extensive experience bridging mechanistic studies with observational studies. He led NHLBI's Trans-Omics for Precision Medicine (TOPMed) initiative, which aims to improve scientific understanding of heart, lung, blood, and sleep disorders and provide tailored treatments.
Before coming to NIH, Dr. Srinivas was an Assistant Professor in the Department of Internal Medicine at Wayne State University School of Medicine, where he ran a lab investigating molecular links between type 2 diabetes and atherosclerosis.
Office of the Director, DCCPS and Division of Cancer Prevention
Deborah Winn, Ph.D., Senior Advisor to the Director of the Division of Cancer Prevention (DCP), and who served as Acting Director of the division from January 2019 to July 2020, is retiring at the end of January 2021.
Dr. Winn has held a variety of leadership positions at NCI, including the Deputy Director of DCCPS. In EGRP, she led a major reorganization of the Program to better reflect the scientific opportunities of the time and hired new staff and provided more leadership opportunities to better match the very large size of the grant portfolio. Prior to joining NCI, Dr. Winn was the Deputy Director to the Division of Health Interview Statistics at the Centers for Disease Control and Prevention with responsibilities to assist the Director in the scientific and administrative management of the National Health Interview Survey that conducts interviews every year with 50,000 American households on a wide range of health topics. She also developed multiple components for a major cycle of the National Health and Nutrition Examination Survey.
Among her many accomplishments, Dr. Winn is recognized for sharing her 40-plus years' experience in the federal government as an accomplished scientist and leader in the prevention and control of cancer and other diseases. Throughout her career, Dr. Winn has played a critical role in developing and facilitating initiatives to foster population science research, both nationally and internationally. She is internationally recognized for her epidemiologic research on tobacco and head and neck cancer and she served on three expert panels for the International Agency for Research on Cancer to evaluate the carcinogenicity of smokeless tobacco, betel quid, and other behavioral exposures.
Dr. Winn's other research interests include environmental risk factors for breast cancer; evaluating the impact of epidemiologic findings on clinical practice and public health; and development of research resources, infrastructures, and policies. She co-led the Interagency Breast Cancer and the Environmental Research Coordinating Committee. Dr. Winn also contributed to the genesis of NIH's All of Us Research Program by co-leading a trans-NIH effort to establish the initial questionnaire content and helping develop funding initiatives, interagency partnerships, and scientific directions. She provided leadership to the NCI Cohort Consortium since its inception in 2000; and co-chair of the Network for Direct Patient Engagement Implementation Team to address one of the Cancer MoonshotSM recommendations for accelerating cancer research.
She has been a key spokesperson for epidemiologic topics of interest to Congress and the public and she has provided legislative testimony on topics including smokeless tobacco; breast cancer and the environment research; and the relationship between the environment, genes, and cancer. In addition to her numerous scientific accomplishments, Dr. Winn is uniformly respected for her thoughtful approach to many complex and controversial issues at the intersection of science, policy, the environment, and public health.
Dr. Winn is a Fellow of the American College of Epidemiology. She is the recipient of numerous awards in recognition of her research and professional service including the NCI Director's Champion Career/Lifetime Achievement Award for exceptional leadership and service to the National Cancer Institute in the area of cancer control and population science; two U.S. Public Health Service Awards; and numerous NIH Merit Awards.
EGRP thanks Dr. Winn for her many years of dedicated service and lasting contributions to cancer control research and wishes her the best in retirement. Dr. Winn will continue as a Special Volunteer, so NCI will continue to benefit from her expertise and mentorship.
Supporting Researchers
Cancer MoonshotSM Initiative
Over the past few years, many EGRP staff have been involved with NCI's implementation teams for the Cancer Moonshot Initiative. In 2020, EGRP team members participated in NCI's efforts to
Establish the Participant Engagement and Cancer Genome Sequencing (PE-CGS) Network. This network will promote and support direct engagement of cancer patients and post-treatment cancer survivors as participants in cancer research and use such approaches for rigorous cancer genome sequencing programs addressing important knowledge gaps in the genomic characterization of tumors;
Improve prevention and early detection of hereditary cancers through the Inherited Cancer Syndrome Collaborative (ICSC), an assembly of funded research projects submitted in response to a funding opportunity announcement intended to identify optimal approaches to increase case ascertainment, appropriate follow-up care, and communication for individuals at high risk of cancer due to an inherited genetic susceptibility;
Advance pediatric, adolescent, and young adult cancer survivor research by supporting research focused on improving care and health-related quality of life through U01 funding opportunities associated with the Childhood Cancer Survivorship, Treatment, Access and Research (STAR) Act and the Cancer Moonshot Initiative. These survivorship efforts have been extended through additional R01 and R21 STAR Act funding opportunities.
EGRP's Grants Portfolio and Funding Opportunity Announcements
EGRP joins with other Divisions, Offices, and Centers at NCI and other NIH Institutes to fund investigator-initiated research and applications submitted in response to Funding Opportunity Announcements (FOAs). EGRP supports projects in the United States and globally. Learn more about active cancer epidemiology projects.
Several new and re-issued FOAs, in which EGRP staff serve as scientific contacts, were published in 2020, including the following:
Additionally, EGRP staff serve as scientific contacts for the following Notices of Special Interest (NOSI):
More information about the FOAs listed above, and other FOAs sponsored or co-sponsored by EGRP that are currently accepting applications are available on the DCCPS funding opportunities web page. Visit EGRP's funding and grants web page for links to additional NCI and NIH programs with FOAs relevant to cancer epidemiologists.
Scientific Meetings and Webinars
In collaboration with other NCI and NIH programs, EGRP brought together experts and interested individuals to collaborate on finding solutions to pressing scientific questions and research needs.
More details about upcoming and past webinars are available on EGRP's events webpage. Many, but not all, EGRP-supported events are recorded. Please look for the video camera icon on our events page as an indication that a recording is available, or visit our video library.
New EGRP Website
EGRP launched a new website in March 2020. EGRP's website was redesigned to better meet investigators' information needs. NCI conducted informational interviews with several investigators during the redesign process and used their feedback to streamline website content and navigation. EGRP also modernized the "look and feel" of the site to optimize the site for mobile devices, smaller laptops, and tablets. Examples of website improvements include
Expanded resources related to funding and grant information;
Updated information about research tools and resources related to biospecimens, cohorts, consortia, registries, dietary and physical activity assessment, geospatial approaches, and more; and
A revised staff list that can be filtered and searched and highlights which program directors to contact for specific scientific areas and how to obtain help if you do not know who to contact.
Announcements
Other NCI Funding Opportunities
Mechanisms and Consequences of Sleep Disparities in the U.S. (R01, Clinical Trial Not Allowed)
Informatics Technology for Cancer Research program:
NIH Faculty Institutional Recruitment for Sustainable Transformation (FIRST) Program:
Notice of Special Interest: Research to Address Vaccine Hesitancy, Update, and Implementation among Populations that Experience Health Disparities (NOT-MD-21-008)
Notice of Intent to Publish a Funding Opportunity Announcement: Cancer Prevention, Detection, Diagnosis, and Treatment Technologies for Global Health (NOT-CA_21-021)
Grants Policy Notices
NIH Implementation of the Revised Federal-wide Research Terms and Conditions (NOT-OD-21-029)
Clarification on Prohibition on Expending NIH Grant Funds for Covered Telecommunications Equipment or Services (NOT-OD-21-041)
Required Use of Two-Factor Authentication Using Login.Gov for eRA's External Modules in 2021 (NOT-OD-21-040)
Research Resources
Request for Information
Career Opportunities
NCI Blog Posts
Stay Connected
Subscribe for Updates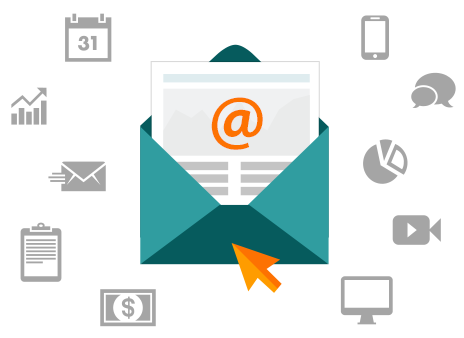 Subscribe
You can subscribe and unsubscribe at any time by entering your email address and selecting your preferences on the page that follows.
Subscribe to the E-Newsletter
Need Help?

EGRP staff can answer questions on grant funding, policies, and research resources. If you do not know who to contact we will do our best to connect you with someone who can help you.
Email Us
(240) 276-6730