January 2020 Cancer Epidemiology Matters E-News
Cancer Epidemiology Matters E-News
January 2020
---
Announcing EGRP's 2019 Research Highlights!
Each year, the Epidemiology and Genomics Research Program (EGRP) Research Highlights showcases a selection of research publications supported by grants in the EGRP grant portfolio. EGRP asked NCI grantees with projects supported by current or recently-closed grants (i.e., grants that ended in 2018 or 2019) that are or were assigned to EGRP. Submitted articles also had to include an acknowledgement of the grant funding.
Below are the final selections for EGRP's 2019 Research Highlights, listed in alphabetical order by first author. The star icon * indicates publications where the data have been deposited in a controlled-access or publicly accessible data repository (e.g., dbGaP).
* PIXUL-ChIP: Integrated High-Throughput Sample Preparation and Analytical Platform for Epigenetic Studies
* Multi-Region Exome Sequencing Reveals Genomic Evolution from Preneoplasia to Lung Adenocarcinoma
* Discovery of Common and Rare Genetic Risk Variants for Colorectal Cancer
* Structured Gene-Environment Interaction Analysis
* MOWChIP-seq for Low-Input and Multiplexed Profiling of Genome-Wide Histone Modifications
Housing Discrimination and Racial Cancer Disparities Among the 100 Largest U.S. Metropolitan Areas
Smoking, Helicobacter pylori Serology, and Gastric Cancer Risk in Prospective Studies from China, Japan, and Korea.
Re-interpretation of PAM50 Gene Expression as Quantitative Tumor Dimensions Shows Utility for Clinical Trials: Application to Prognosis and Response to Paclitaxel in Breast Cancer
Classification of Background Parenchymal Uptake on Molecular Breast Imaging Using a Convolutional Neural Network
Identifying Putative Susceptibility Genes and Evaluating Their Associations with Somatic Mutations in Human Cancers
Associations of Tobacco and Alcohol Use with Risk of Neuroendocrine Tumors of the Small Intestine in Utah
Associations of Dairy Intake with Risk of Mortality in Women and Men: Three Prospective Cohort Studies
Elevated IgM and Abnormal Free Light Chain Ratio are Increased in Relatives from High-Risk Chronic Lymphocytic Leukemia Pedigrees
Cys34 Adductomics Links Colorectal Cancer with the Gut Microbiota and Redox Biology
Transcriptome Profiling of Adipose Tissue Reveals Depot-Specific Metabolic Alterations Among Patients with Colorectal Cancer
Financial Hardship and Quality of Life Among African American and White Cancer Survivors: The Role of Limiting Care Due to Cost
Distinct Molecular Phenotype of Sporadic Colorectal Cancers Among Young Patients Based on Multi-omics Analysis
Interethnic Differences in Pancreatic Cancer Incidence and Risk Factors: The Multiethnic Cohort
Shared Heritability and Functional Enrichment Across Six Solid Cancers
A Guide to Nucleic Acid Detection by Single-Molecule Kinetic Fingerprinting
Changes in CT Radiomic Features Associated with Lymphocyte Distribution Predict Overall Survival and Response to Immunotherapy in Non-Small Cell Lung Cancer
Racial/Ethnic Differences in Survival Among Gastric Cancer Patients in California.
Inherited Variants at 3q13.33 and 3p24.1 are Associated with Risk of Diffuse Large B-cell Lymphoma and Implicate Immune Pathways
Genetic Testing and Results in a Population-Based Cohort of Breast Cancer Patients and Ovarian Cancer Patients
Dietary Pattern and Risk of Multiple Myeloma in Two Large Prospective U.S. Cohort Studies
Fatty Acid Composition in Mammary Adipose Tissue Measured by Gradient-echo Spectroscopic MRI and its Association with Breast Cancers
Identification of Cancer Drivers at CTCF Insulators in 1,962 Whole Genomes
A Prospective Study of Toenail Trace Element Levels and Risk of Skin Cancer
Diet Associations with Nonalcoholic Fatty Liver Disease in an Ethnically Diverse Population: The Multiethnic Cohort
Fortification of Bakery and Corn Masa-Based Foods in Mexico and Dietary Intake of Folic Acid and Folate in Mexican National Survey Data
Cause of Death in Follicular Lymphoma in the First Decade of the Rituximab Era: A Pooled Analysis of French and U.S. Cohorts
Radio-Biologically Motivated Modeling of Radiation Risks of Mortality from Ischemic Heart Diseases in the Canadian Fluoroscopy Cohort Study
10-year Performance of Four Models of Breast Cancer Risk: A Validation Study
Combined Effect of Modifiable and Non-Modifiable Risk Factors for Colorectal Cancer Risk in a Pooled Analysis of 11 Population-Based Studies
COPD-dependent Effects of Genetic Variation in Key Inflammation Pathway Genes on Lung Cancer Risk
Late Mortality After Bone Marrow Transplant for Chronic Myelogenous Leukemia in the Context of Prior Tyrosine Kinase Inhibitor Exposure: A Blood or Marrow Transplant Survivor Study (BMTSS) Report
Association of Dietary Fiber and Yogurt Consumption with Lung Cancer Risk: A Pooled Analysis
Single-nucleotide Polymorphisms Sequencing Identifies Candidate Functional Variants at Prostate Cancer Risk Loci
Funding Opportunities
Grants Policy Notices
Request for Information
Research Resources
Stay Connected
Subscribe for Updates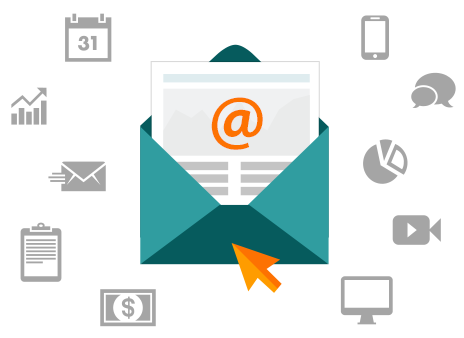 Subscribe
You can subscribe and unsubscribe at any time by entering your email address and selecting your preferences on the page that follows.
Subscribe to the E-Newsletter
Need Help?

EGRP staff can answer questions on grant funding, policies, and research resources. If you do not know who to contact we will do our best to connect you with someone who can help you.
Email Us
(240) 276-6730