July 2020 Cancer Epidemiology Matters E-News
Cancer Epidemiology Matters E-News
July 2020
---
Bolstering Research on Chemical and Physical Exposures and Cancer
Humans are exposed to a wide variety of chemical and physical agents throughout the course of their lives. These agents can have profound effects on human health, including cancer. A growing number of chemical and physical agents have been classified as carcinogens by the National Institute of Environmental Health Sciences' National Toxicology Program and the World Health Organization's International Agency for Research on Cancer

.
Related Funding Opportunity Announcements
NCI's Epidemiology and Genomics Research Program (EGRP) is committed to supporting the study of chemical and physical agents and their contribution to cancer risk and occurrence.
For example, EGRP is currently sponsoring two Notices of Special Interests for chemical and physical exposure research, both of which expire on January 8, 2022:
Use of Biological Information to Understand How the Interplay of Environmental Exposures and Genes Influences Cancer Risk, NOT-CA-20-002, and
Geospatial Approaches in Cancer Control and Population Sciences, NOT-CA-20-004.
EGRP also intends to publish funding opportunity announcements (FOAs) for new cohorts to assess environmental exposures and cancer risk (see NOT-CA-20-086), and a coordinating center for these cohorts (see NOT-CA-20-091). The estimated publication date for these FOAs is November 1, 2020.
EGRP encourages investigator-initiated grant applications on topics related to chemical and physical exposures. Below is a listing of relevant funding announcements:
Resources for Adding Environmental Exposures to Existing Studies
NCI-funded investigators who want to add environmental exposures to their studies of human health can also apply for access to laboratory and data analysis services through the Human Health Exposure Analysis Resource (HHEAR) Program

. To be considered for the Round 3 review process, applications must be received by August 28, 2020. Learn how to apply at https://hhearprogram.org/how-apply

.

In general, application submissions are considered on a rolling basis with about six review cycles per year. For specific dates and deadlines, please visit the HHEAR schedule page at https://hhearprogram.org/hhear-application-submission-and-review-schedule

.

For more NIH and other resources supporting chemical and physical exposures research, visit EGRP's Chemical and Physical Exposures webpage.
Connect with EGRP Staff
Those who are planning to attend the International Society of Exposure Science (ISES) 30th Annual Meeting

virtually in September 2020 can catch a symposium chaired by EGRP program directors. Somdat Mahabir, Ph.D., M.P.H., and Curt DellaValle, Ph.D., M.P.H. will chair a session titled "Technologies for capture and assessment of environmental exposures implicated in cancer risk." Speakers include David Donaire-Gonzalez, Ph.D., of the University of Barcelona; EGRP grantee Caroline Johnson, Ph.D., of Yale University; and Perry Hystad, Ph.D., of Oregon State University. This symposium will provide discussion of the use of technologies for the assessment of environmental exposures in diverse populations and geographic areas, with special consideration for application in cancer epidemiology studies.
Questions about research on chemical and physical exposures and cancer can be directed to Curt DellaValle, Ph.D., M.P.H., and Gabriel Lai, Ph.D., program directors in EGRP's Environmental Epidemiology Branch.
Emergency Resources
Funding Opportunities
* NCI not participating in this funding opportunity
Grant Policy Notice
Notice of Requirement for Electronic Submission of all Administrative Supplements (NOT-OD-20-128)
Training Opportunity
HHS/NIH/NCI News
NCI Blog Posts
Stay Connected
Subscribe for Updates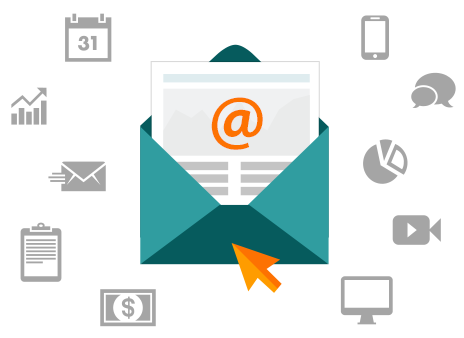 Subscribe
You can subscribe and unsubscribe at any time by entering your email address and selecting your preferences on the page that follows.
Subscribe to the E-Newsletter
Need Help?

EGRP staff can answer questions on grant funding, policies, and research resources. If you do not know who to contact we will do our best to connect you with someone who can help you.
Email Us
(240) 276-6730