June 2020 Cancer Epidemiology Matters E-News
Cancer Epidemiology Matters E-News
June 2020
---
COVID-19 Data Resources for Population Scientists
In this article, we highlight research tools for population scientists interested in COVID-19-related data. A previous article in this newsletter compiled a broad range of NIH research resources (grants policy notices, funding announcements, research tools, and blog posts) and ways for researchers to stay informed about new developments related to the COVID-19 or coronavirus pandemic.
There are several open-access sources of data related to COVID-19 that NIH supports:
The All of Us Research Program is using the COVID-19 Participant Experience (COPE) survey to understand changes in the experience and health of the general population during the time of the COVID-19 pandemic. In addition, the All of Us Researcher Workbench is now open for beta testing and invites feedback from investigators. Researchers can use the Workbench to access the initial dataset in order to use All of Us data and tools in their studies.
This Mortality Tracker tool was developed by the National Cancer Institute's Division of Cancer Epidemiology and Genetics (DCEG). It displays weekly U.S. trends in overall and cause-specific mortality since the onset of the COVID-19 pandemic in order to monitor the broader impact of COVID-19 on mortality in the U.S. using data visualization techniques. The Mortality Tracker displays provisional vital statistics data from the Centers for Disease Control and Prevention (CDC) and COVID-19 deaths in each state using more recent data obtained from the COVID-19 Data Repository at Johns Hopkins University. Materials from a recent webinar presentation on the Mortality Tracker are available on the NCI Data Science Learning Exchange website.
NIH also offers a few compendiums of survey tools for collecting COVID-19-related information:
Investigators interested in collecting COVID-19-related data may also be interested in this upcoming webinar, hosted by the ENRICH (Ethical aNd Regulatory Issues in Cancer ResearcH) forum, "Re-Purposing Research Samples During a Pandemic: Bridging Public Health Ethics and Research Ethics Frameworks." The speakers will discuss the idea of using previously collected identifiable research biospecimens without reconsent to directly address an infectious disease pandemic.
These webpages on Information for NIH Applicants and Recipients of NIH Funding

and COVID-19 Information for Cancer Researchers are also good places to look for updates on NIH and NCI guidance, FAQs, and resources related to COVID-19.
Funding Opportunities and Notices of Special Interest
Grant Policy Notices
Special Exception to the NIH/AHRQ/NIOSH Post-Submission Material Policy During the COVID-19 Pandemic (NOT-OD-20-123)
Guidance Regarding Change in Status, Including Absence of PD/PI and Other Key Personnel Named in the Notice of Award (NOT-OD-20-124)
Requests for Information
Challenges and Opportunities in Precision Nutrition Research (NOT-RM-20-017)
Use of Cloud Resources and New File Formats for Sequence Read Archive Data (NOT-OD-20-108)
Research Resources
NIH Blog Posts
Stay Connected
Subscribe for Updates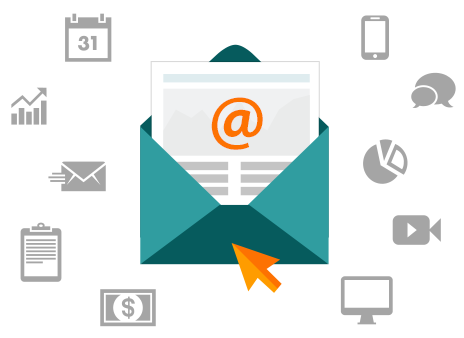 Subscribe
You can subscribe and unsubscribe at any time by entering your email address and selecting your preferences on the page that follows.
Subscribe to the E-Newsletter
Need Help?

EGRP staff can answer questions on grant funding, policies, and research resources. If you do not know who to contact we will do our best to connect you with someone who can help you.
Email Us
(240) 276-6730