May 2020 Cancer Epidemiology Matters E-News
Cancer Epidemiology Matters E-News
May 2020
---
Tools and Tips to Help New & Early-Stage Investigators Approach NIH Funding and Advance Your Science
Getting that first research grant as an early-stage investigator is challenging, but there are many resources and tips to help with grant preparation and submission to help investigators achieve this goal. These resources can help you answer many questions new investigators may have, such as how to write a competitive proposal, where to find relevant funding opportunities, and what to do before and after proposal submission. Here are some quick tips to benefit early-stage investigators and help navigate the maze of research funding opportunities to help move the science forward.
Subscribe to the NIH Guide listserv.
Attend an NIH Regional Seminar.

NIH Regional Seminars serve the NIH mission of providing education and training for the next generation of biomedical and behavioral scientists. These seminars are intended to demystify the application and review process, clarify federal regulations and policies, and highlight current areas of special interest or concern. NIH is hosting the next seminar in October 2020 in Nashville, TN.

Contact program officers to discuss your aims before writing your proposal and after the review.

Use the NIH Matchmaker tool to find the relevant program officers. Contact program officers any time you have an idea that you want to explore and get guidance as to where it would fit best. Email them to set up a phone conversation to get general feedback on your research idea and plan.
Send your specific aims to a program officer for high-level feedback and guidance before starting to write your proposal. If responding to a specific FOA that encourages a letter of intent (LOI), then send it and include your specific aims to open a dialog with a program officer and avoid common pitfalls.
Contact your program officer after your proposal has been reviewed and you have received your summary statement. If your proposal score misses the payline, contact your program officer about addressing reviewer comments and to discuss options for resubmission.

Apply to the NIH Early Career Review Program to gain grant review experience.

Why spend your time reviewing grants when you should be writing them? There are a number of benefits. Seasoned investigators will tell you that review is where you really learn how to write successful grant proposals. When opportunities come your way to review applications, try to volunteer.

Use the NIH Assisted Referral Tool to figure out which study section is right for your proposal.
• Seek out awards targeted at early-stage investigators, e.g., NIH K awards and others.
Establish a mentorship team.

Establish a diverse mentoring team. Seek out senior investigators in your department and in other departments or institutions as mentors who will give you constructive criticism and advice.

Get feedback on your proposal before submission.

Use your colleagues to troubleshoot your ideas and get feedback on your proposal, especially individuals who have served on the study sections that review applications in your field of research.
Have your aims reviewed by at least two trusted and experienced researchers, one in the field and one external. Make sure your aims are written as clear and succinct as possible.

Review samples of previously funded grants.
Visit the Epidemiology and Genomics Research Program's website to view more funding resources and grant writing tips.
Emergency Resources
Notice of Information: Contributing to the Global COVID-19 Crisis Response by Allowing Some NCI-supported Projects to be Redirected to COVID-19-related Research During the Crisis (NOT-CA-20-054)
Funding Opportunities & Notices of Special Interest
* NCI not participating in this funding opportunity
Request for Information
Challenges and Opportunities in Precision Nutrition Research (NOT-RM-20-017)
Research Resources
Training Opportunities
Notice of a Joint Veterans Health Administration/National Cancer Institute Data Science Postdoctoral Fellowship - the Big Data Scientist Training Enhancement Program (BD-STEP) (NOT-CA-20-058)
NIH Blog Posts
Stay Connected
Subscribe for Updates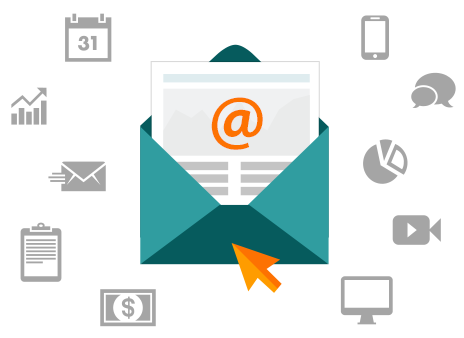 Subscribe
You can subscribe and unsubscribe at any time by entering your email address and selecting your preferences on the page that follows.
Subscribe to the E-Newsletter
Need Help?

EGRP staff can answer questions on grant funding, policies, and research resources. If you do not know who to contact we will do our best to connect you with someone who can help you.
Email Us
(240) 276-6730