September 2020 EGRP Cancer Epidemiology News
EGRP Cancer Epidemiology News
September 2020
---
Single IRB Policies for NIH Grantees Coordinating Multi-Site Research
More than half of the grants in the Epidemiology and Genomics Research Program's (EGRP) portfolio fall under NIH's Policy on the Use of a Single Institutional Review Board (sIRB) for Multi-Site Research and the Revised Common Rule's Cooperative Research Provision. The NIH policy, which went into effect on January 25, 2018, established the expectation that all domestic sites participating in multi-site studies will use an sIRB. If the NIH funds even one site in an applicable multi-site study (also referred to as cooperative research), the NIH expects all other sites using the same protocol will rely on a single IRB. Additionally, as of January 20, 2020, the revised Common Rule requires all institutions in the United States engaged in cooperative research conducted or supported by a Common Rule agency to use an sIRB for research conducted in the U.S.
Ongoing, non-competing awards are not expected to follow the NIH policy until the grantee submits a competing renewal application after the effective date (January 2018), and ancillary studies to other ongoing studies will not be expected to comply until the parent study is expected to comply.
Goals of the sIRB
The goal of sIRB is to enhance and streamline the IRB review process for multi-site research so that research can proceed as quickly as possible without compromising ethical principles and protections for human research participants.
IRB Models
IRB models that would meet the policy:
Existing IRB can agree to serve as sIRB (Awardee or participating site)
Independent/Unaffiliated IRB
Central IRB organized to review specific projects (e.g., NCI Central IRB)
Exceptions
With the implementation of the revised Common Rule in January 2020, exceptions to the cooperative research provision of the revised Common Rule must be requested through the Office for Human Research Protections, U.S. Department of Health and Human Services (OHRP@HHS.gov). Current Common Rule exceptions for NIH-supported or -conducted cooperative research are where
the NIH single IRB policy does not apply, and the research was initially approved by an IRB before January 20, 2020 (these exceptions apply for the duration of the research); or
NIH excepted the research from the sIRB policy before January 20, 2020 (these exceptions are limited to the timeframe for which NIH granted an exception to the policy).
NIH can only consider requests for exceptions to the NIH policy and not the Common Rule requirements. All exceptions granted by NIH continue to be site-specific, that is, the exception to single IRB review is only made for a particular site, with all other sites conducting the same protocol needing to rely on the single IRB.
Exceptions to the NIH policy are automatic when local IRB review is required by federal, tribal, or state law/regulation/policy. The specific law/regulation/policy should be cited in the grant application/contract proposal's single IRB plan. Exceptions will only be made for the site(s) affected by the state law/regulation/policy; other sites not affected by the state law/regulation/policy will be expected to rely on the single IRB.
Further Resources
NIH Office of Science Policy:
NIH Grants and Funding:
HHS Office of Human Research Protections:
Funding Opportunities & Notices of Special Interest
NOSI: Advancing the Science of Geriatric Palliative Care (NOT-AG-20-041)
NOSI: Research in the Emergency Setting (NOT-NS-20-005)
Genomic Data Analysis Network: Genomic Data Center (U24, Clinical Trial Not Allowed)
Cancer Intervention and Surveillance Modeling Network (CISNET) Incubator Program for New Cancer Sites (U01, Clinical Trial Not Allowed)
Centers to Advance Research in Endometriosis (CARE) (P01, Clinical Trial Not Allowed)
Glioblastoma Therapeutics Network (U19, Clinical Trial Required)
Core Infrastructure Support for Cancer Epidemiology Cohorts (U01, Clinical Trial Not Allowed)
Social and Behavioral Intervention Research to Address Modifiable Risk Factors for Cancer in Rural Populations (R01, Clinical Trial Required)
All of Us Research Program - National, State, and Local Engagement Partner Funding Opportunity (OT2)
The NCI Predoctoral to Postdoctoral Fellow Transition Award (F99/K00, Clinical Trial Not Allowed)
NCI Research Specialist Award
Investigation of the Transmission of Kaposi Sarcoma-Associated Herpesvirus (KSHV) (R01, Clinical Trial Optional)
Policy & General Notices
NIH News and Blog Posts
Stay Connected
Subscribe for Updates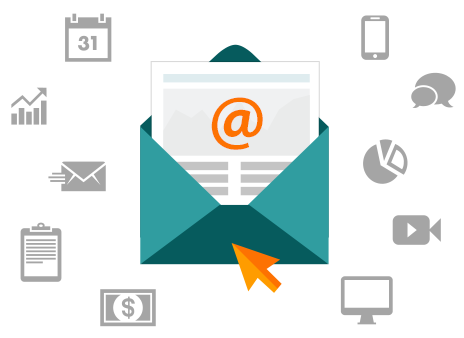 Subscribe
You can subscribe and unsubscribe at any time by entering your email address and selecting your preferences on the page that follows.
Subscribe to the E-Newsletter
Need Help?

EGRP staff can answer questions on grant funding, policies, and research resources. If you do not know who to contact we will do our best to connect you with someone who can help you.
Email Us
(240) 276-6730