April 2021 EGRP Cancer Epidemiology News
EGRP Cancer Epidemiology News
April 2021
---
What Is a NOSI?
A Notice of Special Interest (NOSI) is a standard, formal format for NIH institutes and centers to share and update their research priorities. Each NOSI describes interests in a specific scientific area and points to one or more funding opportunity announcements (FOAs) that investigators can apply to for support. The use of NOSIs represents a major change in how NIH institutes and centers communicate their research priorities to the research community and thus fill scientific gaps.
How Does a NOSI Work?
NOSIs describe specific topics of interest or areas of research and direct applicants to one or more active funding opportunity announcements (often a parent announcement), so that investigators may submit applications for the initiative described.
A NOSI is not an FOA and is listed as a notice in the NIH Guide for Grants and Contracts. Applicants should read NOSIs carefully for any special requirements related to that specific announcement. See NOT-OD-19-107 for additional information about NOSIs and where to direct general questions about them.
NOSIs require applicants to include the notice number in the Agency Routing Identifier field (4b) of the SF424 (R&R) form at the time of application submission, so NIH can assign and track applications and awards for the described area of interest. It is critical that applicants adhere to this notice instruction.
Investigators considering a grant application that falls within the scientific areas of interest of the Epidemiology and Genomics Research Program (EGRP) are welcome to contact EGRP's scientific program directors to discuss how research ideas fit within the strategic priorities of EGRP, the Division of Cancer Control and Population Sciences, and the National Cancer Institute.
Active NOSIs with EGRP staff involvement include the following:
Other NOSIs related to cancer control research can be found on https://cancercontrol.cancer.gov/funding/funding-opportunities.
Funding Opportunities and Notices of Special Interest
Modular R01s in Cancer Control and Population Sciences (R01, Clinical Trial Optional)
Hubs of Interdisciplinary Research and Training in Global Environmental and Occupational Health (GEOHealth) pre-application webinar for both funding opportunities was held on April 29, 2021.
Clinical Proteomic Tumor Analysis Consortium
NIH Directors Pioneer Award Program (DP1, Clinical Trial Optional)
Notice of Special Interest (NOSI): Administrative Supplement for Genome-wide Genotyping of Existing Samples from Minority Racial/Ethnic Populations and Sharing of Associated Epidemiologic Data (NOT-CA-21-049)
NOSI: Administrative Supplements to Stimulate and Strengthen Global Cancer Survivorship Research (NOT-CA-21-058)
NOSI: Developing and Testing Multilevel Physical Activity Interventions to Improve Health and Well-Being (NOT-OD-21-087)
NOSI: Administrative Supplements to Support Enhancement of Software Tools for Open Science (NOT-OD-21-091)
NOSI: Improving Patient Adherence to Treatment and Prevention Regimens to Promote Health (NOT-OD-21-100)
Notice of Intent to Publish a Funding Opportunity Announcement for NIH Bridge2AI Integration, Dissemination, and Evaluation (BRIDGE) Center (NOT-RM-21-021)
Notice of Intent to Publish a Funding Opportunity Announcement for Research Opportunity Announcement for the Data Generation Projects of the NIH Bridge to Artificial Intelligence (Bridge2AI) Program (NOT-RM-21-022)
Expanding Cancer Control Research in Persistent Poverty Areas (NOT-CA-21-071)
Notice of Intent to Publish Research Opportunity Announcements for the NIH Post-Acute Sequelae of SARS-CoV-2 Infection Initiative: PASC Data Repositories and Mobile Health Platform
Requests for Information
Grants Policy Notices
Research Resources
Job Opportunities
NCI Blog Posts
Stay Connected
Subscribe for Updates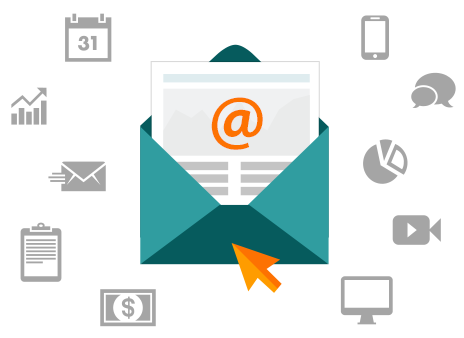 Subscribe
You can subscribe and unsubscribe at any time by entering your email address and selecting your preferences on the page that follows.
Subscribe to the E-Newsletter
Need Help?

EGRP staff can answer questions on grant funding, policies, and research resources. If you do not know who to contact we will do our best to connect you with someone who can help you.
Email Us
(240) 276-6730