August 2021 EGRP Cancer Epidemiology News
EGRP Cancer Epidemiology News
August 2021
---
Data Management and Sharing Policy Updates and Reminders for Large Budget Grant Applications
New NIH Data Sharing Policy
In October 2020, NIH issued a final policy for data management and sharing (NOT-OD-21-013), which will require NIH-funded researchers to prospectively submit a plan outlining how scientific data from their research will be managed and shared.
On January 25, 2023, the new policy will come into effect for any NIH-funded research, regardless of the research grant budget size, that will generate scientific data. This new policy replaces the 2003 NIH Data Sharing Policy. The 2015 Genomic Data Sharing Policy will remain in effect.
To help the research community prepare for implementation of the new policy, NIH also provides the following supplemental information:
Visit the NIH web page on public access and open science to learn more about related notices, statements from the NIH Director, requests for information, and additional resources.
Current Policies in Effect
Until the new NIH data sharing policy takes effect in 2023, investigators still need to adhere to the following data sharing requirements.
For large budget research grants (those seeking $500,000 or more in subtotal direct costs in any one year), and/or grants that include producing large-scale genomic data, the NIH data sharing policies expect that NIH-supported researchers will share final datasets (or data used for the main publications).
Large Budget Grants
To be compliant with NIH data sharing policies for large budget grants, the de-identified data may be made available in various ways, such as depositing the data set to an NIH controlled-access database, securely transferring a data set for analysis, or using an enclave model (such as a secure, access-controlled Cloud platform) for data access and analysis.
EGRP-specific requirements related to data sharing plans for ARAs are available.
When considering how to share their data, NIH-supported investigators may choose to
Use an NIH data repository, and NIH will be responsible for sharing the data in accordance with the data sharing policies; or
Store their data locally and provide access to the data in accordance with NIH policies.
If investigators choose the second option, they must consider the long-term sustainability of data storage and the resources needed to respond to data access requests. Over time, the resources required to store data and to review and respond to data requests may become more challenging, particularly once the grant supporting the original research project comes to an end.
Important Caveats
Regardless of the budget, projects that fall under the NIH Genomic Data Sharing (GDS) policy are expected to share data through an NIH-designated resource, such as dbGaP.
Some Funding Opportunity Announcements have specific data-sharing expectations, such as PAR-20-294, Cohort Infrastructure Support for Cancer Epidemiology Cohorts.
Data sharing plans for projects that fall under the NIH Genomic Data Sharing (GDS) policy or other NIH data sharing policies need to address the requirements of each policy they fall under.
Data sharing plans will need to be submitted with the award application.
Need Help?
If you are considering a grant application that falls within the scientific areas of interest of the Epidemiology and Genomics Research Program (EGRP), scientific program directors in EGRP are available to advise investigators on options available to them as they develop data sharing plans.
Funding Opportunities
Metabolic Dysregulation and Cancer Risk Program: a Transdisciplinary Approach to Obesity-Associated Research

Research Grants (U01, Clinical Trial Optional)
Coordinating Center (U24, Clinical Trial Not Allowed)
Note: A pre-application webinar was held on August 11, 2021 (NOT-CA-21-094).

Mobile Health: Technology and Outcomes in Low and Middle Income Countries (R21/R33, Clinical Trial Optional)
NCI Research Specialist Award
Time-Sensitive Obesity Policy and Program Evaluation (R01, Clinical Trial Not Allowed)
Notice of Special Interest: NCI SBIR/STTR Program Announcement Regarding Cancer Prevention, Diagnosis, and Treatment Technologies for Low-Resource Settings (NOT-CA-21-062)
Requests for Information
Grants Policy Notices
New NIH "FORMS-G" Grant Application Forms and Instructions Coming for Due Dates on or after January 25, 2022 (NOT-OD-21-169)
Update: Notification of Upcoming Change in Federal-wide Unique Entity Identifier Requirements (NOT-OD-21-170)
NIH News
Blog Posts
Stay Connected
Subscribe for Updates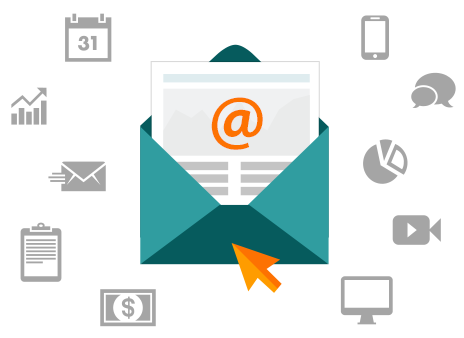 Subscribe
You can subscribe and unsubscribe at any time by entering your email address and selecting your preferences on the page that follows.
Subscribe to the E-Newsletter
Need Help?

EGRP staff can answer questions on grant funding, policies, and research resources. If you do not know who to contact we will do our best to connect you with someone who can help you.
Email Us
(240) 276-6730