February 2021 EGRP Cancer Epidemiology News
EGRP Cancer Epidemiology News
February 2021
---
EGRP Staff Transitions
After Dr. Nonye Harvey's departure for a new position in NIH's Office of Extramural Research (OER), Camille Pottinger, M.P.H. assumed the role of Executive Director of the NCI Cohort Consortium, in addition to her work on other EGRP programmatic and scientific initiatives. Ms. Pottinger first joined EGRP in 2016 as a Cancer Research Training Award (CRTA) fellow and transitioned to a position supporting EGRP as a contractor with the Scientific Consulting Group, Inc. in 2019.

Sonia Rosenfield, Ph.D. joined EGRP's Office of the Associate Director (OAD) in December 2020 as a Health Science Administrator. She assists with a variety of activities in the program, such as strategic planning, programmatic evaluation projects, and working with EGRP's data sharing committee and the Cannabis and Cancer Research Interest Group. Before coming to EGRP, Dr. Rosenfield worked in NCI's Center for Research Strategy where she assisted in developing multiple initiatives across NCI and NIH on health policy, partnership building, and streamlining research.

Crystal Lane, M.S., M.P.H. joined EGRP in January 2021 as a Public Health Advisor. Ms. Lane will be involved with coordinating various consortia activities, assisting with program evaluation, and coordinating financial management planning activities for the program. Prior to joining EGRP, Ms. Lane was a Public Health Analyst at the Health Resources and Services Administration (HRSA), first for the Maternal and Child Health Bureau and then for the HIV/AIDS Bureau. Ms. Lane first joined NCI in 2014 as a CRTA fellow in EGRP where she provided technical assistance for special projects related to cohorts and consortia.
Gary Ellison, Ph.D., M.P.H., Chief of EGRP's Environmental Epidemiology Branch (EEB), is on detail to the National Institute of Environmental Health Sciences (NIEHS), effective January 25, 2021. He is the Acting Division Director for the Division of Extramural Research and Training. For the duration of his detail, Kathy Helzlsouer, M.D., M.H.S., Associate Director of EGRP, will serve as Acting Branch Chief of EEB.
For a full list of EGRP team members, please see the EGRP Staff List.
Funding Opportunities and Notices of Special Interest
*NCI is not participating
Requests for Information (RFIs)
Leveraging Clinical Trial Populations in NCI's National Clinical Trial Network (NCTN) and Community Oncology Research Program (NCORP) for Observational Cancer Survivorship Studies (OT-CA-21-036)
Use of Common Data Elements (CDEs) in NIH-funded research (NOT-LM-21-005)
Grants Policy Notices
Notice of Legislative Mandates in Effect for FY 2021 (NOT-OD-21-056)
Guidance on Salary Limitation for Grants and Cooperative Agreements FY 2021 (NOT-OD-21-057)
Notice of Fiscal Policies in Effect for FY 2021 (NOT-OD-21-058)
Job Opportunities
NCI Blog Posts
NIH News
Stay Connected
Subscribe for Updates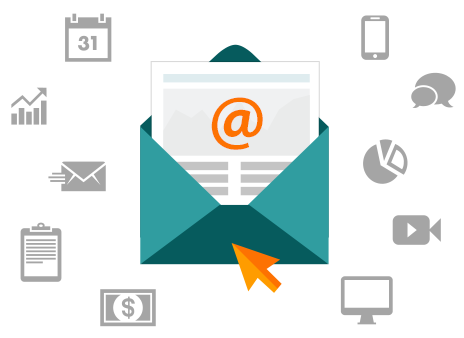 Subscribe
You can subscribe and unsubscribe at any time by entering your email address and selecting your preferences on the page that follows.
Subscribe to the E-Newsletter
Need Help?

EGRP staff can answer questions on grant funding, policies, and research resources. If you do not know who to contact we will do our best to connect you with someone who can help you.
Email Us
(240) 276-6730