January 2021 EGRP Cancer Epidemiology News
EGRP Cancer Epidemiology News
January 2021
---
Announcing EGRP's 2020 Research Highlights!
Each year, the Epidemiology and Genomics Research Program (EGRP) Research Highlights showcases a selection of research publications supported by grants in the EGRP grant portfolio. EGRP asked NCI grantees with projects supported by current or recently-closed grants (i.e., grants that ended in 2019 or 2020) administered by EGRP to select and submit a research publication resulting from the grant. Submitted articles had to include an acknowledgement of the grant funding and comply with all NIH data sharing policies.
Below are the final selections for EGRP's 2020 Research Highlights, listed in alphabetical order by first author. The star icon * is for publications that deposited data in a controlled-access or publicly accessible data repository (e.g., dbGaP).
* Protein-altering germline mutations implicate novel genes related to lung cancer development
* Epigenome-wide association study using prediagnostic bloods identifies new genomic regions associated with pancreatic cancer risk
* Landscape of somatic single nucleotide variants and indels in colorectal cancer and impact on survival
Computationally derived image signature of stromal morphology is prognostic of prostate cancer recurrence following prostatectomy in African American patients
Association of body mass index with colorectal cancer risk by genome-wide variants
Significance of BRCA2 and RB1 co-loss in aggressive prostate cancer progression
Germline 16p11.2 microdeletion predisposes to neuroblastoma
Inferior cancer survival for men with localized high-grade prostate cancer but low prostate-specific antigen
Postdiagnostic fruit and vegetable consumption and breast cancer survival: prospective analyses in the Nurses' Health Studies
Post-diagnostic dietary glycemic index, glycemic load, dietary insulin index, and insulin load and breast cancer survival
Associations of plasma trimethylamine N-oxide, choline, carnitine, and betaine with inflammatory and cardiometabolic risk biomarkers and the fecal microbiome in the Multiethnic Cohort Adiposity Phenotype Study
Tumour budding, poorly differentiated clusters, and T-cell response in colorectal cancer
Use of spiked normalizers to more precisely quantify tumor markers and viral genomes by massive parallel sequencing of plasma DNA
A custom genotyping array reveals population-level heterogeneity for the genetic risks of prostate cancer and other cancers in Africa
Ovarian cancer risk variants are enriched in histotype-specific enhancers and disrupt transcription factor binding sites
Tumor mutational load predicts time to first treatment in chronic lymphocytic leukemia (CLL) and monoclonal B-cell lymphocytosis beyond the CLL international prognostic index
Association of germline genetic testing results with locoregional and systemic therapy in patients with breast cancer
Circulating biomarker score for visceral fat and risks of incident colorectal and postmenopausal breast cancer: the Multiethnic Cohort Adiposity Phenotype Study
The effect of tobacco smoking differs across indices of DNA methylation-based aging in an African American sample: DNA methylation-based indices of smoking capture these effects
Automatic classification and segmentation of single-molecule fluorescence time traces with deep learning
Healthy lifestyle and life expectancy free of cancer, cardiovascular disease, and type 2 diabetes: prospective cohort study
Somatic structural variation targets neurodevelopmental genes and identifies SHANK2 as a tumor suppressor in neuroblastoma
Total body irradiation and risk of breast cancer after blood or marrow transplantation: a Blood or Marrow Transplantation Survivor Study report
Contribution of germline predisposition gene mutations to breast cancer risk in African American women
Racial differences in population attributable risk for epithelial ovarian cancer in the OCWAA Consortium
Can dietary self-reports usefully complement blood concentrations for estimation of micronutrient intake and chronic disease associations?
Patterns of cancer family history and genetic counseling eligibility among African Americans with breast, prostate, lung, and colorectal cancers: A Detroit Research on Cancer Survivors cohort study
Identification of 31 loci for mammographic density phenotypes and their associations with breast cancer risk
Primary HPV and molecular cervical cancer screening in US women living with HIV
DeepMILO: a deep learning approach to predict the impact of non-coding sequence variants on 3D chromatin structure
Cervicovaginal microbiome and natural history of HPV in a longitudinal study
The prognostic role of macrophage polarization in the colorectal cancer microenvironment
Dysfunctional epigenetic aging of the normal colon and colorectal cancer risk
Association of known melanoma risk factors with primary melanoma of the scalp and neck
Identification of gene-environment interactions with marginal penalization
Comprehensive assessment of diet quality and risk of precursors of early-onset colorectal cancer
Funding Opportunities
Grants Policy Notices
Research Resources
Career Opportunities
NCI Blog Posts
Stay Connected
Subscribe for Updates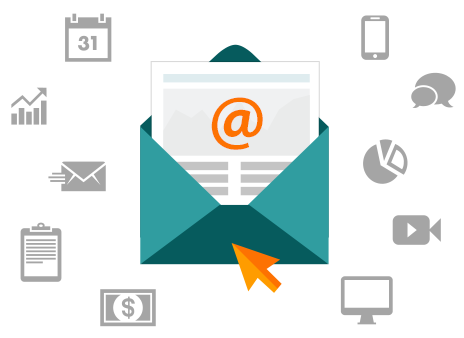 Subscribe
You can subscribe and unsubscribe at any time by entering your email address and selecting your preferences on the page that follows.
Subscribe to the E-Newsletter
Need Help?

EGRP staff can answer questions on grant funding, policies, and research resources. If you do not know who to contact we will do our best to connect you with someone who can help you.
Email Us
(240) 276-6730