June 2021 EGRP Cancer Epidemiology News
EGRP Cancer Epidemiology News
June 2021
---
Enabling Large-Scale Data Collaborations
NCI's Epidemiology and Genomics Research Program (EGRP) in the Division of Cancer Control and Population Sciences (DCCPS) supports a number of resources for facilitating research across the cancer control continuum.
The NCI Cohort Consortium is an extramural-intramural partnership that promotes large-scale collaborations to pool data and biospecimens necessary to conduct a wide range of studies using prospective longitudinal data. Through its collaborative network of investigators, the consortium provides a coordinated, interdisciplinary approach to tackling important scientific questions, economies of scale, and opportunities to quicken the pace of research.
To date, NCI Cohort Consortium members have launched more than 50 scientific initiatives, and more than 260 publications have resulted from Cohort Consortium projects. The consortium's recently launched Project Hub is a searchable database in which users can view active and completed consortium projects and affiliated publications as well as submit new project proposals and update their progress. The Hub can provide useful information for users deciding whether to join a current project, submit a new proposal to address an identified research gap, or communicate directly with the project leaders to discuss opportunities to collaborate on new or existing research ideas within the consortium.
Since the consortium's inception, foundational work in genome-wide association studies in breast and prostate cancers has fostered more expansive work in developing polygenic risk scores. The consortium has particular value to address research of rarer cancers, which require collaboration among multiple studies. Examples include the studies of the association between vitamin D and rarer cancers such as ovarian and pancreatic cancer, the liver cancer pooling project, and a new project focused on appendiceal cancer.
In addition to coordinating the NCI Cohort Consortium's activities, EGRP supports cohort-related resources for researchers, such as the Cancer Epidemiology Descriptive Cohort Database (CEDCD). The CEDCD is a searchable database containing general study information for the cohorts (e.g., eligibility criteria and size),  the type of data collected at baseline, including type of biospecimens, number of participants diagnosed with cancer, and key contacts for each cohort. The goal of the CEDCD is to facilitate collaboration and highlight the opportunities for research. Information across all the CEDCD cohorts is currently being updated.
The Cohort Metadata Repository (CMR) is a tool developed by EGRP that documents data harmonization across cohorts. Variables from each cohort can be searched and compared for possible harmonization. Code for the harmonized variables and the specifications used to create the variables are also documented in the CMR. The CMR contains only metadata (variable names, formats, codes, descriptions) and no individual-level data.
The collaborative research activities facilitated by the NCI Cohort Consortium, and resources such as the CEDCD and CMR, advance the goal of DCCPS to improve the health of the public through cancer control.
Funding Opportunity Announcements and Notices of Special Interest
Method to Extend Research in Time (MERIT) Award Extension Request (R37)
The Early Detection Research Network
Exercise and Nutrition Interventions to Improve Cancer Treatment-Related Outcomes (ENICTO) in Cancer Survivors Consortium (U01, Clinical Trial Required) and Coordinating Center for ENICTO in Cancer Survivors Consortium (U24, Clinical Trial Not Allowed)
NIH Directors Transformative Research Awards (R01, Clinical Trial Optional)
Launching Future Leaders in Global Health (LAUNCH) Research Training Program (D43, Clinical Trial Optional)
Academic Research Enhancement Award for Undergraduate-Focused Institutions
The Role of Work in Health Disparities in the U.S. (R01, Clinical Trials Optional)
Research to Reduce Morbidity and Improve Care for Pediatric, and Adolescent and Young Adult (AYA) Cancer Survivors (R01, R21, Clinical Trial Optional)
Notice of Special Interest: Developing and Testing Multilevel Physical Activity Interventions to Improve Health and Well-Being (NOT-OD-21-087)
Requests for Information
Seeking Stakeholder Input on Enhancing Diversity and Inclusion in the Cancer Research Workforce (NOT-CA-21-067, responses due by July 15, 2021)
Datasets Collecting Temporally-Linked Diet, Physical Activity, and Sleep Data to Facilitate Integrated Research on 24-Hour Behavior Patterns (NOT-CA-21-087, responses due by August 22, 2021)
Inviting Input to Broaden the Benefits of AI/ML Technologies to Reduce Health Disparities and Inequities and Enhance the Diversity of the AI/ML Workforce (NOT-OD-21-147, responses due by July 9, 2021)
Grants Policy Notices
Fellowship Opportunities
NIH News and Blog Posts
Stay Connected
Subscribe for Updates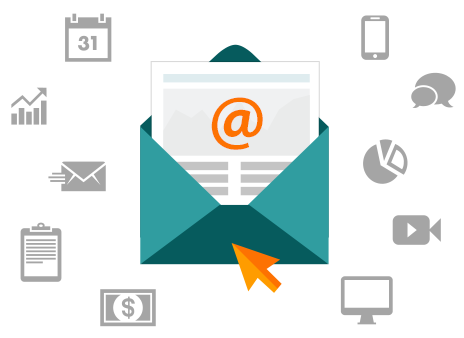 Subscribe
You can subscribe and unsubscribe at any time by entering your email address and selecting your preferences on the page that follows.
Subscribe to the E-Newsletter
Need Help?

EGRP staff can answer questions on grant funding, policies, and research resources. If you do not know who to contact we will do our best to connect you with someone who can help you.
Email Us
(240) 276-6730