November 2021 EGRP Cancer Epidemiology News
EGRP Cancer Epidemiology News
November 2021
---
Facilitating Cancer Research by Engaging Research Participants
The National Cancer Institute (NCI) has established the national Participant Engagement and Cancer Genome Sequencing (PE-CGS) Network as part of the Cancer Moonshot Initiative℠. The first of its kind, this collaborative effort between researchers and participants will lead to new discoveries in cancer genomics.
Research to engage participants and improve cancer prevention, care, and outcomes
Despite the successes of research into the genomic alterations in tumors, including findings from The Cancer Genome Atlas (TCGA), significant research gaps remain. Many of the hundreds of different forms of cancer have not been sufficiently characterized. In addition, for cancers where molecular characterizations exist, underrepresentation of racial and ethnic minorities and other underserved populations in cancer genomic studies means that questions remain about the generalizability of the data. Finally, most current cancer genomics data sets from cancer patients lack adequate associated patient demographic, diagnostic, clinical, behavioral, and epidemiologic data. Addressing these research gaps is critical to ensure all populations benefit from discoveries in cancer genomics.
One strategy to address these research gaps is through direct participant engagement. Participant engagement includes a bi-directional and mutually beneficial interaction between participants, their communities, and researchers, where participants are included as an integral part of all phases of the research process. The PE-CGS Network will promote and support direct engagement of cancer patients and post-treatment cancer survivors as participants in an expansion of cancer genomic sequencing. Uniquely, as part of the PE-CGS Network, participants and their communities have been involved since the inception and these partnerships will continue throughout the length of the network. In particular, the return of genomic sequencing results to participants, which in some cases could drive treatment decisions, is a unique way the network will engage participants.
The data collected by the PE-CGS Network will be used for rigorous cancer genome sequencing to address knowledge gaps regarding the genomic characterizations of tumors in many cancers, including:
Rare cancers or rare cancer subsets
Cancers in understudied populations
Cancers with high disparities in incidence and/or mortality
Cancers with an early age of onset
Highly lethal cancers
Funded members of the Network
The PE-CGS Network comprises of five Research Centers and one Coordinating Center, each one funded by the NCI:
Benefits for multiple communities
The PE-CGS Network aims to promote and support direct engagement of diverse and underrepresented cancer patients and post-treatment cancer survivors as participants in cancer research. Through this network, researchers will determine best practices for engaging and communicating with participants, while responding to participant preferences in genomics research. Findings from this network will also improve understanding of the molecular changes associated with cancer and increase knowledge about cancer across diverse patient populations. The scientific insights generated by these efforts could be applied to opportunities for cancer prevention; improvement of methods of cancer diagnosis; or development of new cancer therapies.
For more information on the PE-CGS Network, visit https://pecgs.org

and https://epi.grants.cancer.gov/events/pe-cgs/. All questions should be directed to pe-cgs@osumc.edu.
Funding Opportunities
Discovery of the Genetic Basis of Childhood Cancers and of Structural Birth Defects: Gabriella Miller Kids First Pediatric Research Program (X01, Clinical Trial Not Allowed)
Expert-Driven Small Projects to Strengthen Gabriella Miller Kids First Discovery (R03, Clinical Trial Not Allowed)
Utilizing the PLCO Biospecimens Resource to Bridge Gaps in Cancer Etiology and Early Detection Research (U01, Clinical Trial Not Allowed)
Integrating Biospecimen Science Approaches into Clinical Assay Development (U01, Clinical Trial Not Allowed)
NCI Pathway to Independence Award for Outstanding Early Stage Postdoctoral Researchers
Measures and Methods to Advance Research on Minority Health and Health Disparities-Related Constructs (R01, Clinical Trial Not Allowed)
Notice of Special Interest (NOSI): Clinical Characterization and Intervention Strategies for Cancer Therapy Induced Adverse Sequelae (NOT-CA-22-005)
NOSI: Improving Outcomes in Cancer Treatment-Related Cardiotoxicity (NOT-CA-22-001)
Requests for Information
Grants Policy Notices
Reminder: Notice of NIH's Encouragement of Applications Supporting Individuals from Underrepresented Ethnic and Racial Groups as well as Individuals with Disabilities (NOT-OD-22-019)
NIH Operates Under a Continuing Resolution (NOT-OD-22-009)
Reminder: FORMS-G Grant Application Forms & Instructions Must be Used for Due Dates On or After January 25, 2022 - New Grant Application Instructions Now Available (NOT-OD-22-018)
Job and Training Opportunities
HHS/NIH/NCI News
Blog Posts
Stay Connected
Subscribe for Updates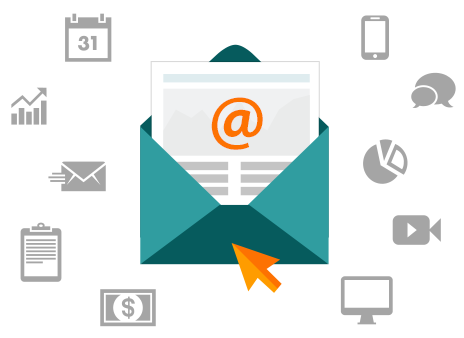 Subscribe
You can subscribe and unsubscribe at any time by entering your email address and selecting your preferences on the page that follows.
Subscribe to the E-Newsletter
Need Help?

EGRP staff can answer questions on grant funding, policies, and research resources. If you do not know who to contact we will do our best to connect you with someone who can help you.
Email Us
(240) 276-6730