October 2021 EGRP Cancer Epidemiology News
EGRP Cancer Epidemiology News
October 2021
---
Katrina A.B. Goddard Named Director of NCI's Division of Cancer Control and Population Sciences
Dr. Katrina Goddard has been named Director of the National Cancer Institute's (NCI's) Division of Cancer Control and Population Sciences (DCCPS). In this position, she will be responsible for overseeing a division that covers a wide range of scientific domains and disciplines, including epidemiology, behavioral science, surveillance and statistics, cancer survivorship, and health services and outcomes research.
"Dr. Goddard appreciates, understands, and will encourage scientific advances in cancer control and population science as part of an integrated program," notes NCI Director Ned Sharpless. "Her broad professional and research experience will enable her to address unique needs and find balance across different research areas of this scientifically diverse division at NCI."
Prior to joining NCI, Dr. Goddard was a Distinguished Investigator and Director of Translational and Applied Genomics at the Kaiser Permanente Center for Health Research (CHR) in Portland, OR. Previous to joining CHR in 2007, she was faculty in the Department of Epidemiology and Biostatistics (now Population and Quantitative Health Sciences) at Case Western Reserve University in Cleveland, OH.
Dr. Goddard is a genetic epidemiologist who focuses on public health genomics and the translation of genomic applications into clinical practice. She has directed or collaborated on over 25 federally funded research studies and has held numerous leadership positions on national research consortia. While at Kaiser Permanente, she was the founding director for the NW Biobank, and she was a principal investigator (PI) of the Cancer Health Assessments Reaching Many (CHARM) study as part of the National Human Genome Research Institute (NHGRI)-funded Clinical Sequencing Evidence-Generating Research (CSER) consortium, which has an overarching goal of investigating the integration of genome-scale sequencing into clinical care for diverse and medically underserved individuals. Dr. Goddard was the site PI of the Kaiser Permanente Northwest partner site for the NCI-DCEG Connect for Cancer Prevention Study (Connect), a new prospective cohort seeking to enroll 200,000 adults in the United States from nine integrated health care systems and designed to further investigate the etiology of cancer and its outcomes.
Dr. Goddard has also contributed to knowledge synthesis products that have far-reaching impact for numerous national organizations. She has played key roles in the NIH-funded ClinGen Consortium, directing its Knowledge Synthesis Team—which provides systematic evidence summaries on the ClinGen website for the entire genomics community—and co-chaired the Actionability Working Group. She has served on the board of directors of both the American Society of Human Genetics and the International Genetic Epidemiology Society.
"Katrina is a highly accomplished genetic epidemiologist and leader, with a broad vision of cancer epidemiology, prevention, and control," says former DCCPS director Bob Croyle, who announced his retirement this year after serving 23 years in that role. "As I step down from my tenure as DCCPS director, I'm excited to leave the division in Katrina's capable hands as she leads and shapes the future direction of cancer control research at NCI."
Funding Opportunities
* Note: NCI is not participating in this funding announcement.
Grants Policy Notices
NCI & NIH News
Stay Connected
Subscribe for Updates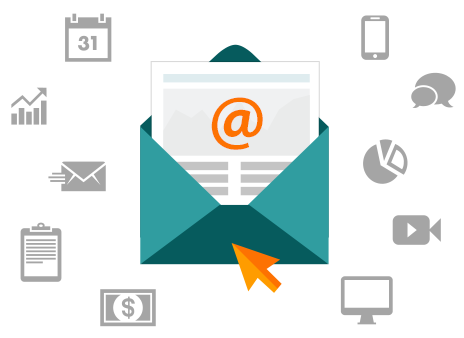 Subscribe
You can subscribe and unsubscribe at any time by entering your email address and selecting your preferences on the page that follows.
Subscribe to the E-Newsletter
Need Help?

EGRP staff can answer questions on grant funding, policies, and research resources. If you do not know who to contact we will do our best to connect you with someone who can help you.
Email Us
(240) 276-6730