August 2022 EGRP Cancer Epidemiology News
EGRP Cancer Epidemiology News
August 2022
---
Large Budget (≥$500K) Grant Application Updates
Investigators planning to submit a grant application with a budget of $500,000 or more in subtotal direct costs in any one year to the NIH, including the National Cancer Institute (NCI), must obtain approval in the form of an Awaiting Receipt of Application (ARA) before submitting their application to the NIH's Center for Scientific Review.
These requests should contain a description of the key components of the proposed application and budget; however, it is not meant to be as detailed as the full application. Please note, these requests are not required for applications submitted in response to a Request for Applications (RFA). Individuals must follow the specific ARA instructions on the Institute, Center, and/or Division websites, as these may vary in term of specific material required for submission.
This article includes important information regarding submission timelines and the process for investigators planning to submit a large budget grant application to NCI's Epidemiology and Genomics Research Program (EGRP) within the Division of Cancer Control and Population Sciences (DCCPS).
The EGRP website outlines the requirements, deadlines, frequently asked questions, and relevant NIH policies involved in the process for submitting large budget cancer epidemiology grant applications for those requests equal to or exceeding $500,000 subtotal direct costs in any year.
Reach Out to NCI Staff Early
EGRP's Program Directors (PDs) can help investigators determine whether
The mechanism is appropriate for the proposed research project
EGRP (or another program within DCCPS or NCI) is an appropriate "home" for the application
The proposed research fills a research gap and falls within a scientific priority for EGRP, DCCPS, and NCI
The appropriateness of the proposed research budget
Materials Required for an ARA Request to DCCPS
To request approval for an ARA, investigators must submit the following materials:
A letter requesting approval to submit the grant application
Draft budget pages for the parent and subaward sites; in the separate spreadsheet provided [XLSX – 11 KB], please indicate the costs for those budget categories that are driving the budget to equal or exceed $500,000
Abstract, specific aims, and study timeline
If the grant application is a resubmission, include brief responses to the more significant reviewer concerns
Data sharing plan that acknowledges and is consistent with relevant NIH policies
Please visit EGRP's ARA web page for additional information on required materials for an ARA request.
Process for Submitting ARA Requests
EGRP has established a centralized ARA-specific email box. When investigators submit their ARA request, they should email it to both the PD and EGRP's ARA inbox. Those who do not already have an assigned Program Director are invited to review the EGRP staff list to identify PDs with related scientific interests who can serve as your initial point of contact. The EGRP ARA email address is NCIDCCPSEGRPARARequests@mail.nih.gov.
Program Directors will acknowledge receipt of an ARA request within 4 business days of receiving the request. If an investigator has not received a notice of receipt, they should verify receipt of the ARA by emailing the Program Director.
Timelines for Submission
ARA requests are due at least 8 weeks prior to the submission deadline, except for the February 5th receipt deadline, which has a 10-week deadline to ensure adequate time for processing the request.
Further information regarding deadlines for large budget grants can be found on EGRP's website at https://epi.grants.cancer.gov/funding/large-grant-applications/#deadlines.
After Submission
There are several levels to the review and decision process regarding whether or not to accept the ARA.

Factors that are taken into consideration in reviewing an ARA are alignment with priority research areas, novelty and complementary nature of the research, reasonableness of the budget, and the proposed data sharing plans.
If the ARA Is Not Accepted
A denial means that a grant application will not be accepted as proposed. There could be a variety of reasons for a denial of the ARA and investigators should consult with the Program Director for advice and what next steps may be appropriate.
Funding Opportunities
Grants Policy Notices
eRA Retirement of All Application Form Versions Prior to FORMS-E (NOT-OD-22-182)
Register Today for the NIH Data Management and Sharing (DMS) Policy Webinar Series (NOT-OD-22-184)
Adjustments to NIH and AHRQ Grant Application Due Dates Between September 22 and September 30, 2022 (NOT-OD-22-190)
Requests for Information
Job and Training Opportunities
Blog Posts
News
Stay Connected
Subscribe for Updates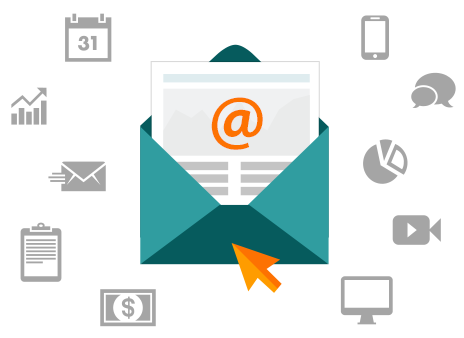 Subscribe
You can subscribe and unsubscribe at any time by entering your email address and selecting your preferences on the page that follows.
Subscribe to the E-Newsletter
Need Help?

EGRP staff can answer questions on grant funding, policies, and research resources. If you do not know who to contact we will do our best to connect you with someone who can help you.
Email Us
(240) 276-6730