February 2022 EGRP Cancer Epidemiology News
EGRP Cancer Epidemiology News
February 2022
---
Announcing EGRP's 2021 Research Highlights!
Each year, the Epidemiology and Genomics Research Program (EGRP) Research Highlights showcases a selection of research publications supported by grants in the EGRP grant portfolio. EGRP asked NCI grantees with projects supported by current or recently closed grants (i.e., grants that ended in 2020 or 2021) administered by EGRP to select and submit a research publication resulting from the grant. Submitted articles had to include an acknowledgement of the grant funding and comply with all NIH data sharing policies.
Below are the final selections for EGRP's 2021 Research Highlights, listed in alphabetical order by first author. The star icon * is for publications that noted that data have been deposited in a controlled-access or publicly accessible data repository (e.g., dbGaP).
Individual- and neighborhood-level socioeconomic status and risk of aggressive breast cancer subtypes in a pooled cohort of women from Kaiser Permanente Northern California
Nongenetic determinants of risk for early-onset colorectal cancer
Predicted vitamin D status and colorectal cancer incidence in the Black Women's Health Study
The impact of the COVID-19 pandemic on African American cancer survivors
Mortgage lending bias and breast cancer survival among older women in the United States
Can cost-effectiveness analysis inform genotype-guided aspirin use for primary colorectal cancer prevention?
Association of Fusobacterium Nucleatum with specific T-cell subsets in the colorectal carcinoma microenvironment
Large-scale cross-cancer fine-mapping of the 5p15.33 region reveals multiple independent signals
Discovery of structural deletions in breast cancer predisposition genes using whole genome sequencing data from > 2000 women of African-ancestry
Associations of depressive symptoms with all-cause and cause-specific mortality by race in a population of low socioeconomic status: a report from the Southern Community Cohort Study
Disease-associated risk variants in ANRIL are associated with tumor-infiltrating lymphocyte presence in primary melanomas in the population-based GEM Study
Incidence of lung cancer among never-smoking Asian American, Native Hawaiian, and Pacific Islander females
Novel insights into the molecular mechanisms underlying risk of colorectal cancer from smoking and red/processed meat carcinogens by modeling exposure in normal colon organoids
Cross-cancer evaluation of polygenic risk scores for 16 cancer types in two large cohorts
Identifying novel susceptibility genes for colorectal cancer risk from a transcriptome-wide association study of 125,478 subjects
Clinical characteristics and outcomes of colorectal cancer in the ColoCare Study: differences by age of onset
Assessing lung cancer absolute risk trajectory based on a polygenic risk model
Genetic determinants of blood-cell traits influence susceptibility to childhood acute lymphoblastic leukemia
Impact of organ function-based clinical trial eligibility criteria in patients with diffuse large B-cell lymphoma: who gets left behind?
Computerized tumor multinucleation index (MuNI) is prognostic in p16+ oropharyngeal carcinoma
Time trends in receipt of germline genetic testing and results for women diagnosed with breast cancer or ovarian cancer, 2012-2019
Joint temporal dietary and physical activity patterns: associations with health status indicators and chronic diseases
CNCDatabase: a database of non-coding cancer drivers
A method for subtype analysis with somatic mutations
Rare deleterious germline variants and risk of lung cancer
Interactions of age and blood immune factors and noninvasive prediction of glioma survival
Novel application of nutritional biomarkers from a controlled feeding study and an observational study to characterization of dietary patterns in postmenopausal women
A validated risk prediction model for breast cancer in U.S. Black women
Child serum metabolome and traffic-related air pollution exposure in pregnancy
Genetic variants associated with therapy-related cardiomyopathy among childhood cancer survivors of African ancestry
Functional genomic analyses of the 21q22.3 locus identifying functional variants and candidate gene YBEY for breast cancer risk
Delirium in children undergoing hematopoietic cell transplantation: a multi-institutional point prevalence study
Smoking and incidence of colorectal cancer subclassified by tumor-associated macrophage infiltrates
Association between smoking and molecular subtypes of colorectal cancer
Multidimensional molecular measurements-environment interaction analysis for disease outcomes
Reduction in total and major cause-specific mortality from tobacco smoking cessation: a pooled analysis of 16 population-based cohort studies in Asia
Epigenetic alterations in keratinocyte carcinoma
Multi-omics analysis to identify susceptibility genes for colorectal cancer
Risk projection for time-to-event outcome leveraging summary statistics with source individual-level data
Funding Opportunities
* Note: NCI is not participating in this funding opportunity/NOSI.
Requests for Information
Inviting Comments and Suggestions on the Draft NIH Chief Officer for Scientific Workforce Diversity Strategic Plan for FYs 2022-2026. (NOT-OD-22-054, responses due February 10, 2022)
Proposed Updates and Long-Term Considerations for the NIH Genomic Data Sharing Policy (NOT-OD-22-029, responses due February 28, 2022)
Research Challenges and Needs in the Interaction of Sleep and Emotion Regulation to Improve Health and Well-being Across Health Conditions (NOT-OD-22-053, responses due February 28, 2022)
Grants Policy Notices and Information
Career and Training Opportunities
Research Resources
NIH News and Reports
Stay Connected
Subscribe for Updates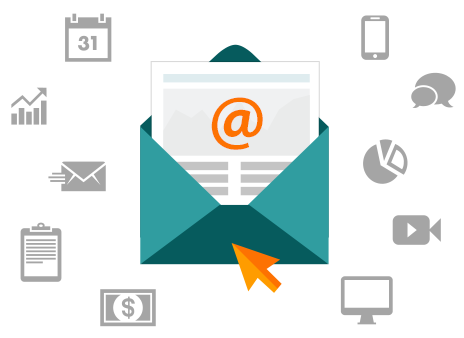 Subscribe
You can subscribe and unsubscribe at any time by entering your email address and selecting your preferences on the page that follows.
Subscribe to the E-Newsletter
Need Help?

EGRP staff can answer questions on grant funding, policies, and research resources. If you do not know who to contact we will do our best to connect you with someone who can help you.
Email Us
(240) 276-6730