January 2022 EGRP Cancer Epidemiology News
EGRP Cancer Epidemiology News
January 2022
---
Message from Associate Director, Epidemiology and Genomics Research Program

Greetings,
On behalf of all my colleagues in the Epidemiology and Genomics Research Program (EGRP), we wish you all peace, health, and happiness throughout the New Year. I continue to be impressed by the resilience and perseverance of all in the scientific community to meet the ongoing challenges we have faced during the pandemic. We greatly appreciate all of the work you do towards the goal of reducing the burden of cancer.
In our Division of Cancer Control and Population Sciences (DCCPS) family, we ring in the New Year with a change in the leadership of DCCPS. We express our gratitude for the leadership of Robert (Bob) Croyle, who retired at the end of December 2021. Under his leadership, the division saw tremendous growth and accomplishments in advancing research in cancer control. The tribute to Bob published in the November 30, 2021, issue of Translational Behavioral Medicine, and Bob's recent address to the Joint Meeting of the Board of Scientific Advisors (BSA) and the National Cancer Advisory Board (NCAB) highlight some of the vast accomplishments of the division under Bob's leadership. To listen to Bob's address, go to the December 8 BSA/NCAB recording and start at the 2:08:30 mark. We wish Bob the best in his retirement.
We are indeed fortunate to have Katrina Goddard assume leadership of the division as of October 2021, ensuring a smooth transition. As noted in EGRP's October newsletter, Katrina brings extensive research expertise and leadership experience to the division.
EGRP's staff are active in many endeavors across DCCPS, the National Cancer Institute (NCI), and the National Institutes of Health (NIH), such as Common Fund activities, the Cancer MoonshotSM, the All of Us Research Program, and COVID-19 funding activities. EGRP staff have also continued to develop funding announcements across multiple areas of research.
In this issue, we highlight new funding opportunities our scientific staff have developed this past year, and some of our virtual scientific workshops and webinars, many of which were recorded for those who were not able to participate in the live events. Additionally, we invite you to explore some of EGRP's research tools and grant-writing resources that were either launched or updated this year.
There are many exciting ongoing and planned research activities in the cancer research community. I encourage you to tune in to NCI's advisory board meetings, either real-time or via recordings. More information about NCAB meetings and BSA meetings can be found on NCI's Division of Extramural Activities website. All NCAB meeting recordings and BSA meeting recordings are kept on the NIH videocast website.
With great appreciation for all your work and in recognition of all the effort of EGRP staff, we look forward to the New Year.
Warmest regards,
Kathy J. Helzlsouer, M.D., M.H.S.
Supporting Researchers
Cancer MoonshotSM
Over the past few years, many EGRP staff have been involved with NCI's implementation teams for the Cancer Moonshot. In 2021, these efforts included
New Cancer Epidemiology Cohorts
In 2021, NCI funded four new prospective cohort studies of cancer survivors in response to RFA-CA-20-030. These studies will identify clinical, lifestyle, genomic, and other factors that affect health outcomes for cancer survivors, which should inform future interventions, clinical guidelines, and patient management strategies. Applicants were encouraged to address gap areas, including emerging treatments, less common cancer sites, and racial, ethnic, geographic, or socioeconomic disparities.
NCI also funded five new cohorts to study environmental exposures and cancer risk in response to RFA-CA-20-049. These prospective cohorts will address knowledge gaps in cancer etiology and carcinogenic processes, with a focus on environmental exposures in understudied and underserved populations. There will be a coordinating center for these cohorts in response to RFA-CA-20-050. The coordinating center award is anticipated in early 2022.
EGRP's Grants Portfolio and Funding Opportunity Announcements
EGRP joins with other divisions, offices, and centers at NCI and other NIH institutes to fund investigator-initiated research and applications submitted in response to funding opportunity announcements (FOAs). EGRP supports projects in the United States and globally. We are happy to report that the overall number of funded projects that EGRP oversees increased in fiscal year 2021 to 268 grants valued at $192 million, including funding of 43 early-stage investigators.
Learn more about active cancer epidemiology projects.
Several new and re-issued FOAs, in which EGRP staff serve as scientific contacts, were published in 2021. The following FOAs that are still accepting applications include
FOAs that EGRP staff were involved with in 2021 that are no longer accepting applications include
Additionally, EGRP staff serve as scientific contacts for the following Notices of Special Interest (NOSI) published in 2021, all of which are still active
More information about other FOAs sponsored or co-sponsored by EGRP that are currently accepting applications are available on the DCCPS funding opportunities web page. Visit EGRP's funding and grants web page for links to additional NCI and NIH programs with FOAs relevant to cancer epidemiologists.
Scientific Meetings and Webinars
In collaboration with other NCI and NIH programs, EGRP brought together experts and interested individuals to collaborate on finding solutions to pressing scientific questions and research needs.
More details about upcoming and past webinars are available on EGRP's events webpage. Many, but not all, EGRP-supported events are recorded. Please look for the video camera icon on our events page as an indication that a recording is available.
New and Updated EGRP Research & Grant-Writing Resources
EGRP supports a number of web-based research tools and grant-writing resources. Examples of newly released and updated resources include the following:
Announcements
Recently Published Funding Opportunities
Note: There will be a pre-application webinar for NCI's Innovative Molecular Analysis Technologies Innovative Technologies Funding Opportunities on January 25, 2022. See NOT-CA-22-022 for more details.
Research Resources
Requests for Information
Grants Policy Notices & Information
Career & Training Opportunities
NCI & NIH Blog Posts and News Releases
Stay Connected
Subscribe for Updates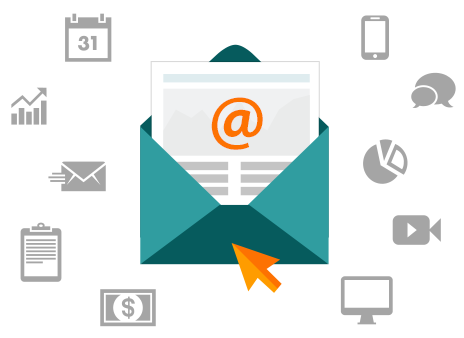 Subscribe
You can subscribe and unsubscribe at any time by entering your email address and selecting your preferences on the page that follows.
Subscribe to the E-Newsletter
Need Help?

EGRP staff can answer questions on grant funding, policies, and research resources. If you do not know who to contact we will do our best to connect you with someone who can help you.
Email Us
(240) 276-6730