June 2022 EGRP Cancer Epidemiology News
EGRP Cancer Epidemiology News
June 2022
---
New Funding Opportunities for Cancer Epidemiology Cohorts
The National Cancer Institute (NCI) has a long history of supporting cancer epidemiology cohort studies. Research using data from cohort studies has helped identify environmental, behavioral, and genomic factors associated with cancer incidence, morbidity, and mortality. Cohort studies have also informed interventions and guidelines to prevent or mitigate the effects of cancer and its treatment. In addition, cohort studies may include a rich resource of data and biospecimen collections from diverse populations. Further information about existing cohorts is available through the Cancer Epidemiology Descriptive Cohort Database.
In April 2022, NCI published two new funding opportunity announcements (FOAs) that will support cancer epidemiology cohorts.
PAR-22-161 is intended to support new, prospective cancer epidemiology cohorts that address critical scientific and resource gaps, such as emerging or unique exposures in relation to cancer risk and outcomes and understudied populations.
PAR-22-162 will support research in established cohort studies that address novel, innovative research questions across the cancer control continuum. For this FOA, established cohort studies are defined as studies that achieved their initial planned recruitment goal.
NCI's Epidemiology and Genomics Research Program (EGRP) held a pre-application webinar on April 27, 2022, and a recording of the event is available

. The webinar provided an overview of the two FOAs by Drs. Tram Kim Lam and Joanne Elena, who also answered questions from the research community. Investigators interested in the FOAs are encouraged to contact Dr. Lam for questions about PAR-22-161 and Dr. Elena for questions about PAR-22-162.
EGRP's website has additional information for investigators interested in submitting grant applications for PAR-22-161 or PAR-22-162, specifically guidance on the timeline for pre-submission meetings, required pre-submission documents, and the submission dates through the expiration of these FOAs on March 1, 2025.
Funding Opportunities
RFA-CA-22-027, Research to Understand and Address the Survivorship Needs of Individuals Living with Advanced Cancer (R01, Clinical Trial Optional)

Note: There will be a pre-application webinar on June 22, 2022. See NOT-CA-22-087 for more details.

RFA-RM-22-021, NIH Director's Early Independence Awards (DP5, Clinical Trial Optional)
RFA-RM-22-020, NIH Directors Transformative Research Awards (R01, Clinical Trial Optional)
PAR-22-161, Cancer Epidemiology Cohorts: Building the Next Generation of Research Cohorts  (U01, Clinical Trial Not Allowed)
PAR-22-162, Research Opportunities in Established Cancer Epidemiology Cohort Studies (U01, Clinical Trial Not Allowed)
Dissemination and Implementation Research in Health
PAR-22-187, NCI Research Specialist (Laboratory-based Scientist) Award (R50, Clinical Trial Not Allowed)
PAR-22-188, NCI Research Specialist (Core-based Scientist) Award (Clinical Trial Not Allowed)
PHS 2022-2 Omnibus Solicitation of the NIH, CDC, and FDA for Small Business Innovation Research Grant Applications
PHS 2022-2 Omnibus Solicitation of the NIH for Small Business Technology Transfer Grant Applications
OTA-21-015H, Clinical Trials for the Prevention and/or Treatment of Post-Acute Sequelae of SARS-CoV-2 Infection
OTA-22-006, Research Opportunity Announcement: NIH All of Us Engagement, Communications, and Enrollment Partnerships

Note: There will be a pre-submission webinar on June 27, 2022. See this NIH announcement for details and to register.

NOT-CA-22-085, Notice of Special Interest (NOSI): Basic Mechanisms of Cannabis and Cannabinoid Action in Cancer
NOT-CA-22-083, NOSI: Technologies and Informatics Tools for Cancer Metabolomics
NOT-OD-22-106, NOSI: Increasing Uptake of Evidence-Based Screening in Diverse Populations Across the Lifespan
NOT-CA-22-038, NOSI: Dissemination and Implementation Science for Cancer Prevention and Control in Low Resource Environments
NOT-ES-22-006, NOSI: Climate Change and Health
NOT-PM-22-002, NOSI: Administrative Supplements to Advance Precision Medicine Using the All of Us Research Programs Data
Requests for Information
Request for Public Comments on DRAFT Supplemental Information to the NIH Policy for Data Management and Sharing: Protecting Privacy When Sharing Human Research Participant Data (NOT-OD-22-131, responses requested by June 27, 2022)
Inviting Comments and Suggestions on the Development of a Prize Competition for Institutional Excellence in Diversity, Equity, Inclusion, and Accessibility (NOT-OD-22-109, responses requested by July 28, 2022)
Promoting Equity in Global Health Research (NOT-TW-22-001, responses requested by August 1, 2022)
Grants Policy Notices
Research Resources
Fellowship Opportunities at NCI
NCI and NIH News
White House News
Stay Connected
Subscribe for Updates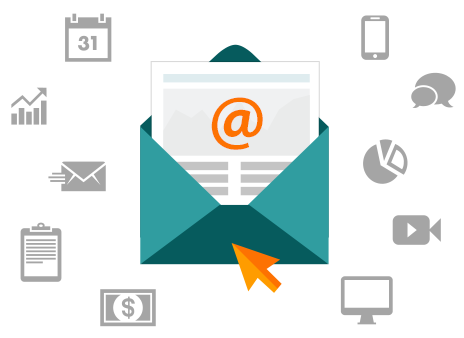 Subscribe
You can subscribe and unsubscribe at any time by entering your email address and selecting your preferences on the page that follows.
Subscribe to the E-Newsletter
Need Help?

EGRP staff can answer questions on grant funding, policies, and research resources. If you do not know who to contact we will do our best to connect you with someone who can help you.
Email Us
(240) 276-6730