March 2022 EGRP Cancer Epidemiology News
EGRP Cancer Epidemiology News
March 2022
---
Updated Sample Grant Applications and Other Resources for Early Stage Investigators
Getting that first research grant as an early stage investigator (ESI) is challenging, but the Epidemiology and Genomics Research Program (EGRP) in the National Cancer Institute's (NCI) Division of Cancer Control and Population Sciences (DCCPS) has many resources to help with grant preparation and submission to help investigators achieve this goal.
View Examples of Successfully Funded Cancer Epidemiology Grant Applications
EGRP recently updated the examples of successfully funded grant applications for cancer epidemiology research (R01, R03, R21, and R37 mechanisms) available on the program's website. The Sample Cancer Epidemiology Grant Applications webpage is an online resource that provides model applications for researchers to reference when seeking funding for their own projects.
See more sample grant applications in other cancer control research areas at https://cancercontrol.cancer.gov/funding/sample-grant-applications.
Check Out Seminars on NIH Grants and Funding
The two events below provide education and training for the next generation of scientists.
Seek Out Funding Opportunity Announcement (FOA) Awards of Interest to ESIs
Holding an ESI status comes with certain advantages. First, ESI applications with meritorious scores may be prioritized for funding by the institute or center receiving the application or could be eligible for an R37 Merit Extension. Also, there exist several FOAs of particular interest to new investigators.
For example, the Stephen I. Katz Early Stage Investigator Research Project Grant supports innovative projects in areas of science that represent a change in research direction for an ESI and for which no preliminary data exist. Current FOAs include
Stephen I. Katz Early Stage Investigator Research Project Grant (upcoming application due dates are May 26 and September 27, 2022; upcoming AIDS application due dates are April 26, 2022, and August 26, 2022)
Other opportunities that may be of interest specifically for scientists initiating the independent phase of their research career include
NCI Pathway to Independence Award for Outstanding Early Stage Postdoctoral Researchers (due February 28, 2022, expected to be reissued)
Modular R01s in Cancer Control and Population Sciences (R01, Clinical Trial Optional) (upcoming due dates are March 7 and November 8, 2022)
NIH Director's New Innovator Award: This award supports exceptionally creative ESIs who propose innovative, high-impact projects in the biomedical, behavioral, or social sciences within the NIH mission. This FOA is not currently accepting applications but is rereleased annually. Please check back periodically for updates.
Request an Extension in the ESI Period When Appropriate
In general, ESI status is applied to new investigators who have had less than 10 years of research or research training experience after the completion of their terminal research degree or medical residency and have not previously competed successfully as PD/PI for a substantial NIH independent research award. However, some new investigators will experience a lapse in their research or research training, or they will experience periods of less than full-time effort during the 10-year ESI period. To accommodate such lapses, the NIH will consider requests to extend the ESI period for reasons that can include
Childbirth
Family Care Responsibilities
Clinical Loan Repayment Requirements
Disability or Illness
Active-Duty Military Service
Natural or Other Disaster
Other
To request an ESI extension, a principal investigator (PI) can use the ESI Extension Request link found in the Education section of the PI's Personal Profile in eRA Commons. For step-by-step instructions, see the ESI Extension Request online help or watch the video tutorial ESI Status Extension Request

on the eRA Videos page.

Explore Other ESI Resources
The following websites are full of information for ESIs, including policies, funding opportunities, workshops, grantsmanship resources, frequently asked questions (FAQs), and more.
Remember: We are Here to Help
EGRP program directors (PDs) are always available to answer your questions. Investigators who do not already have an assigned PD are invited to review the EGRP staff list to identify PDs with related scientific responsibilities.
Funding Opportunities
Requests for Information
Grants Policy Notices & Information
NIH & HHS News
Research Resources
Blog Posts
Stay Connected
Subscribe for Updates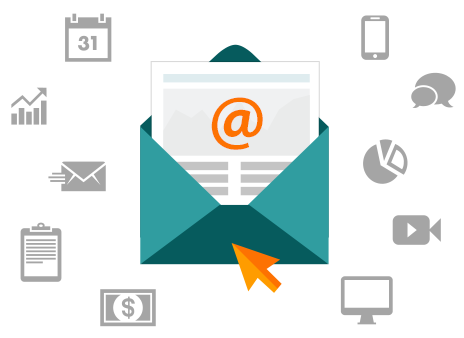 Subscribe
You can subscribe and unsubscribe at any time by entering your email address and selecting your preferences on the page that follows.
Subscribe to the E-Newsletter
Need Help?

EGRP staff can answer questions on grant funding, policies, and research resources. If you do not know who to contact we will do our best to connect you with someone who can help you.
Email Us
(240) 276-6730