May 2022 EGRP Cancer Epidemiology News
EGRP Cancer Epidemiology News
May 2022
---
NIH & NCI-Funded Genomics Datasets for Secondary Analysis
NIH and NCI have invested significantly in the generation of large-scale genomic data. These data are available through controlled access, in accord with the NIH Genomic Data Sharing Policy. Extramural investigators are encouraged to use the data for secondary analyses. Data availability from two major initiatives are highlighted below.
NCI's Genetic Associations and Mechanisms in Oncology (GAME-ON) initiative was established to advance discovery and characterization of genetic variants associated with cancer risk. The initiative was comprised of three major projects – Discovery, Biological Studies, and Epidemiologic Studies – and included investigators from all over the world. Members of GAME-ON developed the OncoArray chip, a >500K SNP-genotyping chip with content relevant to the discovery and analysis of cancer genetic risk variants. Working together, members of GAME-ON used the OncoArray chip to genotype over 400,000 individuals (40% with African, Hispanic, or Asian ancestry) for several types of cancer. The initiative focused on breast, prostate, colorectal, lung, and ovarian cancer, but the OncoArray chip has been used to search for variants that increase risk for other cancer types.
All the data generated by the GAME-ON initiative are now available in NIH's Database of Genotypes and Phenotypes (dbGaP). Links to specific dbGaP datasets, by cancer type, are provided in the data sharing section of this GAME-ON infographic. To request access to dbGaP data, start here: https://dbgap.ncbi.nlm.nih.gov.
NIH's All of Us Research Program is designed to gather health data, including genomic information, from more than 1 million people living in the United States. In March 2022, All of Us made its first genomic dataset available to scientists across the U.S. for a wide range of studies. The dataset includes whole genome sequences of nearly 100,000 participants, with nearly 50% from individuals who self-identify with a racial or ethnic minority group. It also includes genotyping arrays from 165,000 participants. The genomic data are available via a cloud-based platform, the All of Us Researcher Workbench. Read more in this announcement from the All of Us program.
Funding Opportunities
Requests for Information
Seeking Input for NCI on Advancing Research in Immuno-oncology, Immunoprevention, and/or Immunotherapy (NOT-CA-22-072, responses due July 1, 2022)
Grants Policy Notices
Job and Fellowship Opportunities at NIH
Research Resources
NCI and NIH News
Stay Connected
Subscribe for Updates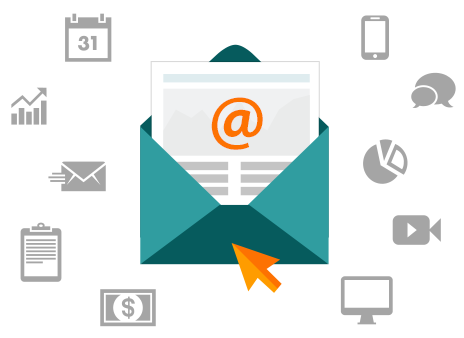 Subscribe
You can subscribe and unsubscribe at any time by entering your email address and selecting your preferences on the page that follows.
Subscribe to the E-Newsletter
Need Help?

EGRP staff can answer questions on grant funding, policies, and research resources. If you do not know who to contact we will do our best to connect you with someone who can help you.
Email Us
(240) 276-6730