October 2022 EGRP Cancer Epidemiology News
EGRP Cancer Epidemiology News
October 2022
---
Left: Monica M. Bertagnolli, MD
Right: Gary L. Ellison, PhD, MPH
Leadership Changes in NCI and DCCPS
On October 3, 2022, Monica M. Bertagnolli, MD, started as the 16th director of the National Cancer Institute (NCI). Dr. Bertagnolli joins NCI from Harvard Medical School where she served as the Richard E. Wilson Professor of Surgery in the field of surgical oncology at Brigham and Women's Hospital in Boston. She was also a surgeon at Brigham and Women's Hospital and a member of the Gastrointestinal Cancer Treatment and Sarcoma Centers at Dana-Farber Cancer Institute in Boston.
In addition to treating gastrointestinal cancers and soft tissue sarcomas, Dr. Bertagnolli is a highly regarded cancer researcher. Her leadership in the NCI-funded Cooperative Groups Program (now NCI's National Clinical Trials Network) has led to the integration of tumor-specific biomarkers in clinical trial protocols. More recently, her research on the APC gene and the role of inflammation in influencing its activity has transformed our understanding of how colorectal cancer develops.
Her experience as a physician-scientist inspired Dr. Bertagnolli to become an advocate for increasing the diversity of patients in clinical trials. She has championed and advanced patient-focused programs in rural and remote communities.
Read more about Dr. Bertagnolli in NIH's news release.
---
Gary L. Ellison, PhD, MPH is the new deputy director for NCI's Division of Cancer Control and Population Sciences (DCCPS). He started his new role on September 26, 2022. Dr. Ellison previously served as Chief of the Environmental Epidemiology Branch in the Epidemiology and Genomics Research Program (EGRP) for the past six years and as a member of the DCCPS community for more than 14 years.
NIH has recognized Dr. Ellison multiple times for his work in building and sustaining scientific collaborations over the years, including the 2010 Gulf Oil Spill Response, NIH Working Group for the US-China Biomedical Research Cooperation Program, and his work on the Global Environmental and Occupational Health Program. Dr. Ellison also received an NIH Award of Merit for his leadership and programmatic management of the Breast Cancer and the Environment Research Program. Last year, he served as Acting Director of the Division of Extramural Research and Training at the National Institute of Environmental Health Sciences (NIEHS) where he also served as Executive Secretary of the National Advisory Environmental Health Sciences (NAEHS) council.
EGRP thanks Dr. Ellison for his many years of service to EGRP and looks forward to working with him in his new DCCPS role. Congratulations, Dr. Ellison!
Hurricane Emergency Resources
Funding Opportunities
* NCI is not participating in the funding opportunity announcement.
Request for Information (RFI)
NOT-OD-22-211, NIH Request for Information (RFI) on the Office of Behavioral and Social Science Research Strategic Plan 2023-2028 (responses requested by November 14, 2022)
Grants Policy Announcements
NOT-OD-22-213, Supplemental Information to the NIH Policy for Data Management and Sharing: Protecting Privacy When Sharing Human Research Participant Data
NOT-OD-22-214, Supplemental Information to the NIH Policy for Data Management and Sharing: Responsible Management and Sharing of American Indian/Alaska Native Participant Data
NOT-OD-22-215, NIH Final Federal Financial Reports (FFRs) Will No Longer be Converted to Interim Annual Reports in the Payment Management System
Job & Training Opportunities
NIH & NCI News
Blog Posts
Stay Connected
Subscribe for Updates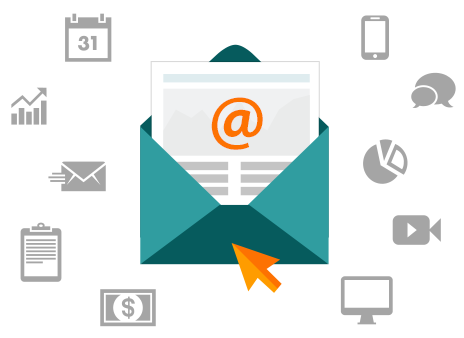 Subscribe
You can subscribe and unsubscribe at any time by entering your email address and selecting your preferences on the page that follows.
Subscribe to the E-Newsletter
Need Help?

EGRP staff can answer questions on grant funding, policies, and research resources. If you do not know who to contact we will do our best to connect you with someone who can help you.
Email Us
(240) 276-6730