EGRP Cancer Epidemiology News
April 2023
---
AACR 2023 Sessions for Epidemiologists
The 2023 American Association for Cancer Research (AACR) Annual Meeting

is taking place in Orlando, Florida, from April 14-19, 2023. (A virtual registration package is also available.)
To help attendees make the most of their time at this year's meeting, the Epidemiology and Genomics Research Program (EGRP) has assembled a list of selected presentations by National Cancer Institute (NCI) staff that highlight important resources and topics in cancer epidemiology and genomics, funding opportunities, and grantsmanship. If you are attending AACR this year, remember to add these sessions to your AACR Annual Meeting 2023 itinerary

.
The Population Sciences Working Group Session
All AACR Annual Meeting attendees are invited to participate in a special evening session on Monday, April 17, 2023 (6:00 p.m. – 8:00 p.m.), "Linking Epidemiology and Implementation Sciences: A Population Sciences Working Group Town Hall Meeting and Networking Reception

." It will be hosted by AACR's Population Sciences Working Group (PSWG), including the current chair of PSWG, Lorelei Mucci, ScD, MPH; and the past chair, Andrew T. Chan, MD, MPH. Participants include Katrina Goddard, PhD; Graham Colditz, MD, DrPH; Gila Neta, PhD, MPP; and Maria Elena Martinez, MPH, PhD. The Town Hall is dedicated to Drs. Leslie Bernstein and Gloria M. Peterson and will feature a panel discussion centered around the topic of linking epidemiology and implementation sciences. The Town Hall also includes a networking reception at the beginning and conclusion of the session. For more information, visit PSWG at the Annual Meeting

.
Meet the Experts Session

Visit Danielle Daee, PhD, at the NCI Booth #809

at 4:00 p.m. ET on Monday, April 17, 2023. Dr. Daee is a program director in EGRP's Genomic Epidemiology Branch. She manages a portfolio of grants related to genetic factors modulating susceptibility to cancers, including prostate, pediatric cancers, and adolescent/young adult cancers. For a session dubbed "The Pediatric Hour," Dr. Daee will join representatives from the Center for Biomedical Informatics and Information Technology (CBIIT), with presentations on the Childhood Cancer Data Initiative (CCDI) Data Ecosystem and the Kids First Data Resource Portal

.
Cancer Grand Challenges Booth
EGRP is involved in the 9 new Cancer Grand Challenges

(CGC), which support a diverse, global research community to come together, think differently, and take on some of cancer's toughest challenges. To find out more, drop in at the CGC Booth #707

throughout AACR. You can also contact the CGC Program Team by email at info@cancergrandchallenges.org.
Other Sessions of Interest
View the list below or visit NCI at AARC Annual Meeting 2023 for other NIH-NCI-sponsored sessions that may be of interest.
Day
Time
Topic
Sunday,
April 16
11:45 a.m. – 12:45 p.m. ET
NCI Funding Opportunities for Diversity Training and Disparities Research in Cancer to Promote Health Equity
This session will present both extramural and intramural diversity training and cancer disparities research funding opportunities supported by the NCI's Center to Reduce Cancer Health Disparities.
Sunday,
April 16
1:00 p.m. – 2:00 p.m. ET
NIH Final Policy for Data Management and Sharing Explained
During this educational session, the Office of Data Sharing staff will provide the research community with an overview of the Data Management and Sharing (DMS) policy and its expectations, resources (e.g., materials on how to write and submit DMS Plans and training opportunities), and a Q&A panel discussion.
Monday,
April 17
4:00 p.m. – 5:00 p.m. ET
NIH Grants Session: Updates on Funding Policies and Review of NCI Applications
NCI and NIH Center for Scientific Review (CSR) staff will update basic and translational researchers on current policies and funding opportunities. Topics to be covered include current funding trends in basic cancer biology research, new grants policies (such as the NIH Data Management and Sharing Policy), and changes in CSR review (including the new oncology study sections introduced in Fall 2022).
Tuesday,
April 18
10:15 a.m. – 11:15 a.m. ET
Intramural and Extramural Training and Cancer Development Awards and Opportunities
In this session, the cancer researchers will hear about training opportunities. Also, they will learn more about career exploration and professional development resources provided to trainees within the intramural research program as well as funding opportunities for postdocs and early-stage investigators training at external institutions.
Funding Opportunities
Grants Policy Notices
NOT-OD-23-105, Notice to Extend Parent R01/R03/R21 Notices of Funding Opportunities
NOT-OD-23-106, Revising the NIH/AHRQ/NIOSH Post-Submission Material Policy
Job and Training Opportunities
News and Blog Posts
Stay Connected
Subscribe for Updates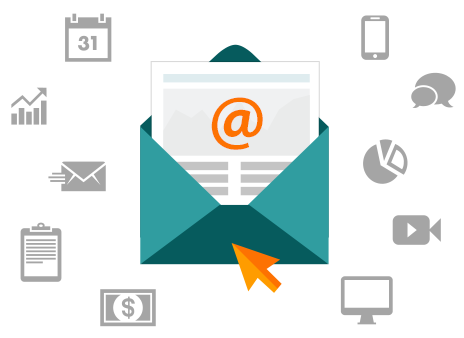 Subscribe
You can subscribe and unsubscribe at any time by entering your email address and selecting your preferences on the page that follows.
Subscribe to the E-Newsletter
Need Help?

EGRP staff can answer questions on grant funding, policies, and research resources. If you do not know who to contact we will do our best to connect you with someone who can help you.
Email Us
(240) 276-6730