EGRP Cancer Epidemiology News
February 2023
---
Announcing EGRP's 2022 Research Highlights!
Each year, the Epidemiology and Genomics Research Program (EGRP) Research Highlights showcases a selection of research publications supported by grants in the EGRP grant portfolio. EGRP asked NCI grantees with projects supported by current or recently closed grants (i.e., grants that ended in 2021 or 2022) administered by EGRP to select and submit a research publication resulting from the grant. Submitted articles had to include an acknowledgement of the grant funding and comply with all NIH data sharing policies.
Below are the final selections for EGRP's 2022 Research Highlights, listed in alphabetical order by first author.
Reproducibility, validity, and relative validity of self-report methods for assessing physical activity in epidemiologic studies: findings from the Women's Lifestyle Validation Study
Western-style diet, pks Island-Carrying Escherichia coli, and colorectal cancer: analyses from two large prospective cohort studies
Association between germline variants and somatic mutations in colorectal cancer
Molecular and pathology features of colorectal tumors and patient outcomes are associated with Fusobacterium nucleatum and its subspecies animalis
Cross-ancestry genome-wide meta-analysis of 61,047 cases and 947,237 controls identifies new susceptibility loci contributing to lung cancer
Bile acid distributions, sex-specificity, and prognosis in colorectal cancer
Assessment of genetic susceptibility to multiple primary cancers through whole-exome sequencing in two large multi-ancestry studies
Association of disparities in family history and family cancer history in the electronic health record with sex, race, Hispanic or Latino ethnicity, and language preference in 2 large US health care systems
Genome-wide and transcriptome-wide association studies of mammographic density phenotypes reveal novel loci
Evaluating breast cancer predisposition genes in women of African ancestry
Control of Epstein-Barr virus (EBV) in the oral cavity is associated with persistence of oral human papillomavirus (HPV)16/18 among men from the HPV infection in men study
Operationalizing the exposome using passive silicone samplers
Association study between polymorphisms in DNA methylation-related genes and testicular germ cell tumor risk
Consumption of olive oil and risk of total and cause-specific mortality among US adults
Global and regional estimates of orphans attributed to maternal cancer mortality in 2020
Racial disparities in epithelial ovarian cancer survival: an examination of contributing factors in the Ovarian Cancer in Women of African Ancestry consortium
Integrating transcription factor occupancy with transcriptome-wide association analysis identifies susceptibility genes in human cancers
Uncovering novel mutational signatures by de novo extraction with SigProfilerExtractor
Genome- and transcriptome-wide association studies of 386,000 Asian and European-ancestry women provide new insights into breast cancer genetics
Beyond GWAS of colorectal cancer: evidence of interaction with alcohol consumption and putative causal variant for the 10q24.2 region
Testing the generalizability of ancestry-specific polygenic risk scores to predict prostate cancer in sub-Saharan Africa
Polygenic risk score and risk of monoclonal B-cell lymphocytosis in Caucasians and risk of chronic lymphocytic leukemia (CLL) in African Americans
Multi-DNA adduct and abasic site quantitation in vivo by nano-liquid chromatography/high-resolution Orbitrap tandem mass spectrometry: methodology for biomonitoring colorectal DNA damage
Chemotherapy regimens received by women with BRCA1/2 pathogenic variants for early stage breast cancer treatment
Risk of cardiometabolic risk factors in women with and without a history of breast cancer: the Pathways Heart Study
Impact of integrating genomic data into the electronic health record on genetics care delivery
Somatic mutational profiles and germline polygenic risk scores in human cancer
A guide to accelerated direct digital counting of single nucleic acid molecules by FRET-based intramolecular kinetic fingerprinting
Modeling tissue-specific breakpoint proximity of structural variations from whole-genomes to identify cancer drivers
Psychosocial factors associated with genetic testing status among African American women with ovarian cancer: results from the African American Cancer Epidemiology Study
Functional analysis of the 1p34.3 risk locus implicates GNL2 in high-grade serous ovarian cancer
Racial differences in the tumor immune landscape and survival of women with high-grade serous ovarian carcinoma
Developing and validating polygenic risk scores for colorectal cancer risk prediction in East Asians
A healthy lifestyle in men at increased genetic risk for prostate cancer
Multilevel factors for adiposity change in a population-based prospective study of Black breast cancer survivors
Insulinemic potential of diet and risk of total and subtypes of breast cancer among US females
Joint associations of race, ethnicity, and socioeconomic status with mortality in the Multiethnic Cohort Study
Multiregional sequencing analysis reveals extensive genetic heterogeneity in gastric tumors from Latinos
Causes of death in low-grade B-cell lymphomas in the rituximab era: a prospective cohort study
molBV reveals immune landscape of bacterial vaginosis and predicts human papillomavirus infection natural history
Spatial interplay patterns of cancer nuclei and tumor-infiltrating lymphocytes (TILs) predict clinical benefit for immune checkpoint inhibitors
Sociocultural factors, access to healthcare, and lifestyle: multifactorial indicators in association with colorectal cancer risk
A noncoding single-nucleotide polymorphism at 8q24 drives IDH1-mutant glioma formation
Reduction in total and major cause-specific mortality from tobacco smoking cessation: a pooled analysis of 16 population-based cohort studies in Asia
Information-incorporated Gaussian graphical model for gene expression data
Biomarker-calibrated red and combined red and processed meat intakes with chronic disease risk in a cohort of postmenopausal women
UACA locus is associated with breast cancer chemoresistance and survival
Funding Opportunities
Request for Information
NOT-OD-23-034, Proposed Simplified Review Framework for NIH Research Project Grant Applications (responses requested by March 10, 2023)
NOT-CA-23-023, Request for Information (RFI) on Existing Data Sharing Processes for NIH-Funded Research (responses requested by April 3, 2023)
Grants Policy Announcements
NOT-OD-23-065, OMB Administrative Relief for Recipients Impacted by Hurricanes Fiona and Ian and the Alaska Flood and Landslide
NIH Data Management and Sharing Policy

NOT-OD-23-053, Reminder: NIH Policy for Data Management and Sharing effective on January 25, 2023
Career and Training Opportunities
News and Blog Posts
Stay Connected
Subscribe for Updates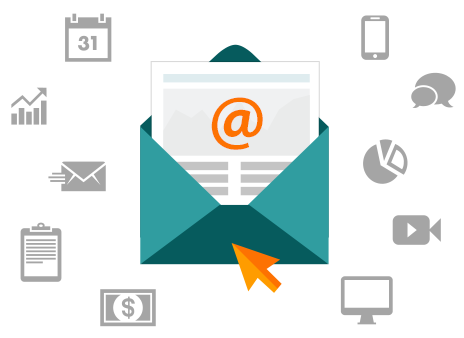 Subscribe
You can subscribe and unsubscribe at any time by entering your email address and selecting your preferences on the page that follows.
Subscribe to the E-Newsletter
Need Help?

EGRP staff can answer questions on grant funding, policies, and research resources. If you do not know who to contact we will do our best to connect you with someone who can help you.
Email Us
(240) 276-6730