January 2023 EGRP Cancer Epidemiology News
EGRP Cancer Epidemiology News
January 2023
---
2022: Year in Review
Message from Associate Director, Epidemiology and Genomics Research Program

Greetings,
2022 was a celebratory year with the Division of Cancer Control and Population Sciences (DCCPS) marking its 25th anniversary. We've spent the past year reflecting on DCCPS's progress as well as identifying new areas of opportunity – health equity, data strategies, modifiable risk factors, digital health, evidence-based policy research, and climate change. The 2022 Overview and Highlights Report outlines these priorities in more detail.
Along with reflecting on DCCPS's progress, we have also been considering EGRP's progress. In this newsletter, we highlight leadership changes in EGRP, new funding opportunities our scientific staff have developed this past year, and some of our virtual scientific workshops and webinars, many of which were recorded for those who were not able to participate in the live events. Additionally, we invite you to explore some of EGRP's research resources that were updated this year.
On behalf of all my colleagues in the Epidemiology and Genomics Research Program (EGRP), we wish you all peace, health, and happiness throughout the New Year.
Warmest regards,
Kathy J. Helzlsouer, MD, MHS
Leadership Changes
Gary L. Ellison, PhD, MPH
In September 2022, Dr. Gary Ellison became the new deputy director for DCCPS. Dr. Ellison served as Chief of the Environmental Epidemiology Branch (EEB) in EGRP for the past six years and has been a member of the DCCPS community for more than 14 years.
NIH has recognized Dr. Ellison multiple times for his work in building and sustaining scientific collaborations over the years, including the 2010 Gulf Oil Spill Response, NIH Working Group for the US-China Biomedical Research Cooperation Program, and his work on the Global Environmental and Occupational Health Program. Dr. Ellison also received an NIH Award of Merit for his leadership and programmatic management of the Breast Cancer and the Environment Research Program

. Last year, he served as Acting Director of the Division of Extramural Research and Training at the National Institute of Environmental Health Sciences (NIEHS) where he also served as Executive Secretary of the National Advisory Environmental Health Sciences (NAEHS) council.
EGRP thanks Dr. Ellison for his many years of service to EGRP and looks forward to working with him in his new DCCPS role. Congratulations, Dr. Ellison!
Tram Kim Lam, PhD, MPH

In January 2023, Dr. Tram Kim Lam was appointed Chief of Environmental Epidemiology Branch (EEB). As Branch Chief, Dr. Lam leads a group of Program Directors who have expertise that spans all domains of the exposome, including the general external (e.g., broader social context), specific external (e.g., lifestyle factors, environmental pollutants, chemical, physical and infectious agents), and internal environments (e.g., biomarkers of effect, early damage).
Dr. Lam is involved in numerous cross-agency efforts and trans-NIH/NCI scientific initiatives. She has led several trans-NIH and NCI initiatives, including the Building the Next Generation of Research Cohorts (PAR-22-161), the Metabolic Dysregulation and Cancer Risk Program, Epidemiologic Research on Emerging Risk Factors and Liver Cancer Susceptibility (R01 and R21), Co-infection and Cancer (R01 and R21), and the Breast Cancer and the Environment Research Program. She is a scientific contact on multiple Funding Opportunity Announcements (FOAs) across several scientific areas, including disparities in Asian Americans (NOT-HL-23-001) and investigating the biology of bladder cancer (R01 and R21). In recognition of her leadership, mentorship, and programmatic management, she is a recipient of the NIH Director's Award, the NCI Director's Award of Merit, the NCI Director's Award for NCI Champions, and the NIAID Merit Award.
Dr. Lam joined EGRP in 2012 and oversees a research grant portfolio that focused on exposures (environmental, lifestyle, and modifiable factors) and the interplay between determinants of cancer and how they influence susceptibility to cancer nationally and globally.
Supporting Research
Nutrition for Precision Health
EGRP leadership and staff are involved in NIH Common Fund's Nutrition for Precision Health (NPH), powered by the All of Us Research Program. In January of 2022, NIH awarded $170 million over five years to clinics and centers across the country for a new study that will develop algorithms to predict individual responses to food and dietary patterns. NPH will recruit a diverse pool of 10,000 participants who are part of the NIH's All of Us Research Program to inform more personalized nutrition recommendations and improve novel diet assessment methods.
Metabolic Dysregulation
In the fall, EGRP funded five cancer research projects and a coordinating center for the Metabolic Dysregulation and Cancer Risk Program. The purpose of the program is to enhance knowledge of the dynamics and underlying mechanisms that link obesity, metabolic dysregulation, and increased cancer risk in individuals and identify mechanisms that will enhance cancer risk prediction, screening for high-risk individuals in clinical settings, and potential targets for preventive and therapeutic interventions.
EGRP's Grants Portfolio and Funding Opportunity Announcements
EGRP joins with other divisions, offices, and centers at NCI and other NIH institutes to fund investigator-initiated research and applications submitted in response to funding opportunity announcements (FOAs). EGRP supports projects in the United States and globally. We are happy to report that the overall number of funded projects that EGRP oversees increased in fiscal year 2022 to 292 grants valued at $206 million, including funding of 49 early-stage investigators.
Learn more about active cancer epidemiology projects.
EGRP staff served as scientific contacts for more than 35 new and re-issued FOAs in 2022.
The following FOAs that are still accepting applications include
FOAs that EGRP staff were involved with in 2022 that are no longer accepting applications include
More information about FOAs sponsored or co-sponsored by DCCPS are available on the DCCPS funding opportunities web page. Visit EGRP's funding and grants web page for links to additional NCI and NIH programs with FOAs relevant to cancer epidemiologists.
Scientific Meetings and Webinars
In collaboration with other NCI and NIH programs, EGRP staff planned several scientific meetings to bring together experts and interested individuals to collaborate on finding solutions to pressing scientific questions and research needs.
Past Events
Upcoming Events
More details about upcoming and past webinars are available on EGRP's events webpage. Many, but not all, EGRP-supported events are recorded. Please look for the video camera icon on our events page as an indication that a recording is available.
Updated Research Resources
EGRP supports a number of web-based research tools and grant-writing resources. Here are three resources that were updated this year:
Additional Funding Opportunities
Request for Information
NOT-OD-23-034, Proposed Simplified Review Framework for NIH Research Project Grant Applications (responses requested by March 10, 2023)
Grants Policy Announcements
NOT-OD-23-045, Publication of the Revised NIH Grants Policy Statement (Rev. December 2022) for Fiscal Year 2023
NOT-OD-23-047, Updates to the Non-Discrimination Legal Requirements for NIH Recipients
NOT-OD-23-056, Guidance on Salary Limitation for Grants and Cooperative Agreements FY 2023
Career and Training Opportunities
NIH/NCI News and Blog Posts
Stay Connected
Subscribe for Updates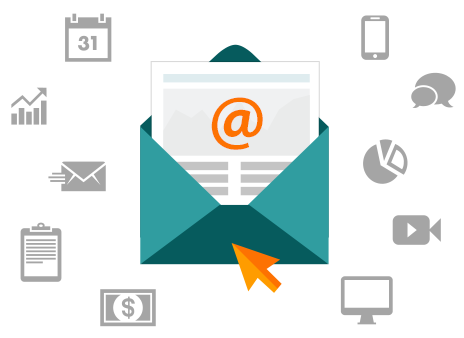 Subscribe
You can subscribe and unsubscribe at any time by entering your email address and selecting your preferences on the page that follows.
Subscribe to the E-Newsletter
Need Help?

EGRP staff can answer questions on grant funding, policies, and research resources. If you do not know who to contact we will do our best to connect you with someone who can help you.
Email Us
(240) 276-6730