EGRP Cancer Epidemiology News
November 2023
---
Optimize Your Program Project Grant (P01) Applications with Tips from NCI
Program project grants (P01s) support broadly based, multidisciplinary research programs that have a strong central theme and synergistic interaction between individual projects. A P01 grant generally involves the organized efforts of relatively large teams, members of which are conducting research projects designed to expound the various components of this objective. A unique feature of the P01 process is that it requires both a pre-submission meeting and an Awaiting Receipt of Application (ARA). To accommodate the P01 pre-submission meeting and ARA requirements, investigators should plan to build in an extra 6-9 months to the time it takes to prepare and submit their P01 application.
To help investigators who are contemplating submitting a P01, NCI's Division of Cancer Control and Population Sciences (DCCPS) developed a web page and fact sheet to offer insights into the application process, information about what makes this funding mechanism unique, and how to prepare a robust application. These resources also offer tips and guidance on engaging program directors, optimizing your application, and ensuring a compelling submission.
For questions about P01s, program directors in the Epidemiology and Genomics Research Program are available to help. Those who do not already have an assigned program director are invited to review information about staff in the various DCCPS programs to identify staff with related scientific responsibilities.
Funding Opportunities
Ethical, Legal and Social Implications (ELSI)

PAR-23-293, Research (R01, Clinical Trial Optional)
PAR-23-294, Exploratory/Developmental Research Grant (R21, Clinical Trial Optional)
PAR-23-295, Small Research Grant (R03, Clinical Trial Optional)
Note: There will be a pre-application webinar on December 11, 2023, from 12:00 p.m. – 1:00 p.m. ET.

Assay Validation of High Quality Markers for Clinical Studies in Cancer
NCI Pathway to Independence Award for Early-Stage Postdoctoral Researchers

PAR-23-286 (K99/R00, Independent Clinical Trial Not Allowed)
PAR-23-287 (K99/R00, Independent Clinical Trial Required)
PAR-23-288 (K99/R00, Independent Basic Experimental Studies with Humans Required)

PAR-24-039, Exploratory Grant Award to Promote Workforce Diversity in Basic Cancer Research (R21, Clinical Trial Not Allowed)
PAR-24-053, Multi-sectoral Preventive Interventions that Address Social Determinants of Health in Populations that Experience Health Disparities (UG3/UH3, Clinical Trial Required)
Advancing Genomic Medicine Research
NOT-OD-24-001, Notice of Special Interest (NOSI): Administrative Supplements to Recognize Excellence in Diversity, Equity, Inclusion, and Accessibility (DEIA) Mentorship
NOT-CA-24-001, NOSI: National Cancer Institute Entrepreneurial Education Programs to Facilitate Commercialization of Cancer Relevant Technologies
*NCI is not participating.
Grants Policy Announcements
NOT-OD-24-017, NIH Will Send Reminder Notifications to Recipients with Final Federal Financial Reports (FFRs) in Rejected Status Beginning November 2023
Requests for Information
Job and Training Opportunities
News and Blog Posts
Stay Connected
Subscribe for Updates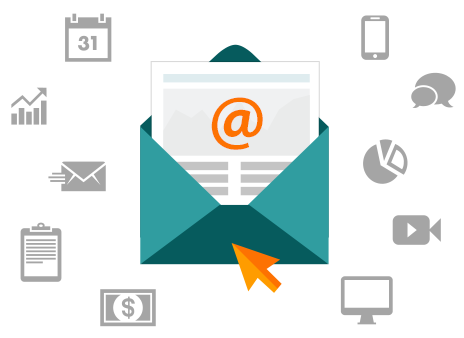 Subscribe
You can subscribe and unsubscribe at any time by entering your email address and selecting your preferences on the page that follows.
Subscribe to the E-Newsletter
Need Help?

EGRP staff can answer questions on grant funding, policies, and research resources. If you do not know who to contact we will do our best to connect you with someone who can help you.
Email Us
(240) 276-6730