ENRICH Forum: Ethical aNd Regulatory Issues in Cancer ResearcH

Overview
NCI's ENRICH Forum is designed to stimulate dialogue on ethical and regulatory issues in cancer research and promote awareness of developing policies and best practices. The Forum, sponsored by the Division of Cancer Control and Population Sciences (DCCPS) and the Division of Cancer Treatment and Diagnosis (DCTD), presents educational programs and occasional deliberative sessions focused on specific ethical, legal and social issues involving cancer research.
Upcoming Topics and Speakers
Please check back - more webinars will be added as they are scheduled.
Past Topics and Speakers
2021
---
---
---
2020
---
---
---
---
---
2019
Ethics of Ancestry Testing in Cancer Clinical Research
1:00 - 2:00 p.m. ET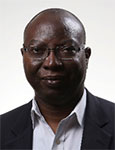 Adebowale A. Adeyemo, M.D.
Deputy Director, Center for Research on Genomics and Global Health
National Human Genome Research Institute (NHGRI)
Sara Hull, Ph.D.
Section Head, Ethics of Genetics and Emerging Technologies, Department of Bioethics, Clinical Center, NIH
View Webinar Description
Ancestry testing to determine the ancestral origins or populations of an individual is now easily accessible. It has been suggested that ancestry testing could be used as a surrogate for race in biomedical research. Drs. Adeyemo and Hull: (a) described the potential advantages and disadvantages of ancestry testing as a surrogate for race, and (b) discussed the ethics of adopting such a practice in cancer research.
Ethics of Ancestry Testing in Cancer Clinical Research
---
Secondary Research with Biological Samples and Data Under the Revised Common Rule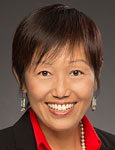 View Webinar Description
Dr. Yvonne Lau from the U.S. Department of Health and Human Services' Office for Human Research Protections (OHRP) presented about recent regulatory revisions to the Common Rule, 45 CFR part 46, concerning secondary research uses of biological samples and associated data. New provisions pertaining to the protection of identifiable information and identifiable biospecimens were explored, including the mandated periodic review by federal agencies of technologies that generate identifiable data , and the new exemption for information that is regulated under the HIPAA Privacy Rule.
Secondary Research with Biological Samples and Data Under the Revised Common Rule
---
Conducting Scalable Virtual Genetic Counseling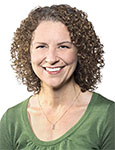 Catherine A. Fine MS, CGC
Genome Medical
View Webinar Description
Ms. Fine, a board certified genetic counselor and former Clinical Associate Professor of Genetics at UNC Chapel Hill, presented on ethical and policy challenges in conducting scalable virtual genetic counseling, and how remote counseling modalities are viewed by patients and oncology providers.
Conducting Scalable Virtual Genetic Counseling
---
Involving Patient Advocates in the Lifecycle of Research: Principles Meet Practice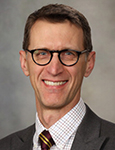 Jon C. Tilburt, M.D.
Professor of Medicine
Professor of Biomedical Ethics
Mayo Clinic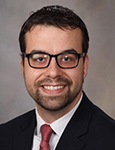 Joel E. Pacyna, M.A.
Biomedical Ethics Research Program
Mayo Clinic

View Webinar Description
Involving participant advocates at various points within the research lifecycle is intended to ensure that target research populations are duly represented. Significant funding has been allotted to patient engagement activities that promote transparency and representation in research. However, involving advocates may require more than just executing prescribed processes, and even supplying a robust support infrastructure does not guarantee engagement. Instead, meaningful engagement may depend on developing complex human relationships. The speakers described their experience with a multi-year process involving patient advocates in a large multi-site clinical trial of a care-delivery intervention. They highlighted the non-straightforward nature of including advocates in the critique of the study'''s design and procedures. They also described how advocates enhanced their study in ways not usually articulated in the literature: advocates brought forward critical counterpoints and "slowed" the pace of scholarly conversation, enriched the work with stories and multi-layered perspectives, and imbued the research with a nuanced understanding that could not be achieved without them.
---
Returning Individual Level Data to Environmental Study Participants: Views and Experiences of Investigators, Participants, and Clinicians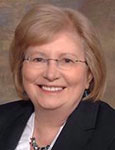 Susan M. Pinney, Ph.D., F.A.C.E.
Professor, Department of Environmental Health, College of Medicine
Deputy Director, Center for Environmental Genetics Cancer Epidemiology
Control and Prevention Program Leader, Cincinnati Cancer Center
University of Cincinnati
View Webinar Description
Measurement of environmental biomarkers in biomedia is increasingly used as a method of environmental exposure characterization in human population studies. Reporting the results of biomarker measurements back to study participants has been controversial, including questions of ethics and whether the study participants would want to receive and would understand the results. There is no established guidance for investigators when they encounter an unanticipated finding of a very high level of a chemical or metal in a single study participant. This talk provided some background, then discuss the results of a survey of participants in three exposure studies of persons living in the Ohio River Valley, of whom 60 were parents of children who had been sampled. Some issues raised include: should very high environmental biomarker findings be reported to the research participant's personal physician or public health officials? Are physicians equipped to answer the participant's questions? Do they even want to be involved? Do community physicians want to receive that information? Are they prepared to counsel their patients?
---
Revisions to Federal Regulations Protecting Human Research Participants: New Consent Rules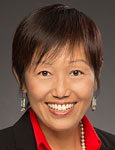 Yvonne Lau, M.B.B.S., M.B.H.L., Ph.D.
Director, Division of Education and Development, U.S. Department of Health and Human Services, Office for Human Research Protections
View Webinar Description
Dr. Yvonne Lau spoke about the new consent rules in the Final Rule revisions to the federal regulations protecting human research participants (45 CFR part 46), also known as the "Common Rule."
Revisions to Federal Regulations Protecting Human Research Participants: New Consent Rules
2018
Trust and Willingness of African-Americans to Participate in Medical Research: The Legacy of Tuskegee and Henrietta Lacks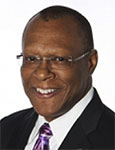 Stephen B. Thomas, Ph.D.


Professor, Health Services Administration
Director, Maryland Center for Health Equity
School of Public Health, University of Maryland
View Webinar Description
Dr. Thomas is the Principal Investigator, with Dr. Sandra Quinn, for the Center of Excellence in Race, Ethnicity and Health Disparities Research, funded by the National Institute for Minority Health and Health Disparities (NIMHD). His current research focuses on understanding how social context shapes attitudes and behaviors of underserved, poorly served, and never-served segments of society towards participation in health promotion and disease prevention activities.
In this webinar, co-sponsored by NCI's Center to Reduce Cancer Health Disparities, Dr. Thomas spoke about the impact of the Tuskegee Study, and the more recent narrative of Henrietta Lacks, on trust and willingness amongst African Americans to participate in medical research.
Trust and Willingness of African-Americans to Participate in Medical Research: The Legacy of Tuskegee and Henrietta Lacks
---
Conducting Research with Archived Tissue: Lessons Learned and Strategies for Success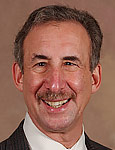 Edward Goldman, J.D.


Professor, University of Michigan School of Public Health; Director, Sexual Rights and Reproductive Justice Institute and Associate Professor, University of Michigan Medical School; Adjunct Professor, University of Michigan Law School; President, Michigan BioTrust for Health
View Webinar Description
Ed Goldman is an attorney/ethicist at the University of Michigan and President of the Michigan BioTrust. He is on faculty at the University of Michigan Medical and Law Schools where he works in the intersection between law and medicine. From 1978-2009 he was Deputy General Counsel at the University of Michigan where he ran the Health System Legal office.
Natasha Bonhomme is the Chief Strategy Officer at Genetic Alliance, an organization dedicated to engaging individuals, families, and communities in their own health and the healthcare system. Part of her role includes directing their maternal and child health initiative, Expecting Health, which develops tools to facilitate informed decision making; positive health communications strategies for healthcare providers, researchers, and organizations; and engages parents and families.
Speakers discussed the ethical challenges surrounding the use of stored tissue in research studies, including how to educate donors about the potential scope of future research involving their biospecimens and data. Ed described the Michigan BioTrust, an honest broker biobank run by the State of Michigan, and Natasha discussed outreach strategies for engaging consumers about donating their biological samples and potential research uses.
---
Novel Approaches to Returning Genetic Research Results and Genetic Education in Cancer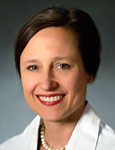 Angela R. Bradbury, M.D.


Assistant Professor of Medicine
Assistant Professor of Medical Ethics and Health Policy
Perelman School of Medicine at the University of Pennsylvania
View Webinar Description
In the past decade there has been increasing debate over whether researchers have an ethical obligation to share individual research results with participants. Numerous hypothetical studies have reported high interest in receiving research results, even if the participants knew there was nothing they could do about the results. Still, there remains no consensus on how and which results should be returned. More recently, studies have examined the participant uptake of results, strategies for return, and outcomes of returning results in cancer research. In this talk, Dr. Bradbury gave a brief overview of the return of results debate and discussed her work on this issue, including her NCI-funded projects on return of research results in cancer cohorts and clinical trials, as well as novel models for delivery of genetic education and results.
---
A Scalable Model for Returning Continually Updated Genetic Results to Consumers and Clinicians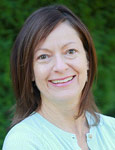 Ellen T. Matloff, M.S.
President and CEO, My Gene Counsel
View Webinar Description
Ellen T. Matloff, M.S. is a certified genetic counselor and the President and CEO of a company that has created digital genetic counseling for physicians and consumers. Matloff will present on "A Scalable Model for Returning Continually Updated Genetic Results to Consumers and Clinicians". Matloff will outline the ethical principles that must be considered in returning understandable, useable and current genetic information. She will also discuss how to make people stewards of their genetic data, provide them with research opportunities, and offer them the ability to provide outcome data and share their genetic data in public databases. She discussed how to make people stewards of their genetic data, provide them with research opportunities, and offer them the ability to provide outcome data and share their genetic data in public databases. She also described how research participants in clinical trials and large-scale genomic studies worldwide, and the 12 million consumers who have had direct-to-consumer testing fit into this equation.
A Scalable Model for Returning Continually Updated Genetic Results to Consumers and Clinicians
---
Diversity by Design: Strategies to Engage Minority Communities in Bio-Medical Research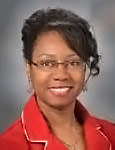 Cassandra Harris, M.S., M.C.H.E.S.
Manager, Health Education, MD Anderson Cancer Center, Center for Community-Engaged Translational Research, Houston, Texas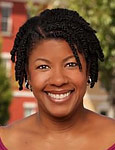 Kathi Ridley-Merriweather, M.A.
Communications and Minority Outreach Coordinator, Komen Tissue Bank, Indianapolis, Indiana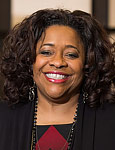 René Arnold, M.B.A.
Former Executive Director, Community Relations, The Fountain of Praise Church, Houston, Texas
View Webinar Description
Despite the Congressional directive and NIH policy to include minorities and women in NIH-funded clinical research, biomedical research currently does not have adequate representation of diverse populations. This webinar covered how community-engaged research strategies impacted the successful recruitment of diverse populations in two biomedical research recruitment projects: Project CHURCH – Saliva Sample Collection and The Komen Tissue Bank Event in Houston.
2017
The Intersection of Genomic Ancestry and Genomic Health: Cutting Edge Tools for Conquering Health Disparities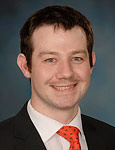 Timothy D. O'Connor, Ph.D.


Assistant Professor, Institute for Genome Sciences and Department of Medicine, University of Maryland School of Medicine
View Webinar Description
Dr. O'Connor described how new tools for analyzing evolutionary genetics data provide insights into the relationship between population history and health disparities, and how one's ancestors impact risks and responses to disease. He used the Peruvian Genome Project and variant prioritization in non-Europeans as main examples of the interaction between ancestry, admixture, and genomics.
A Scalable Model for Returning Continually Updated Genetic Results to Consumers and Clinicians
---
Inserting the Patient Voice in Today's Health Innovation Ecosystem
View Webinar Description
Patient-centricity is more than a buzz word – it requires being respectful of and responsive to patient preferences, needs, and values in the context of people's social circumstances. That often means integrating considerations beyond clinical outcomes such as a treatment's ability to help patients achieve personal goals. Patient-centricity is created by engaging, informing, and actively listening to people with chronic conditions throughout the research process and beyond. This session explored the recent rise and evolution of patient-centricity, discuss frameworks on when and how to engage patients in research, and presented rubrics on good practices for engagement and representativeness. By collectively embracing the voice of the patient, we will maximize the value and impact of research.
---
Tribal Perspectives on Data Sharing
View Webinar Description
The aim of broad data sharing is to maximize the public benefit derived from genetic and genomic studies. However, tribal leaders have a fiduciary responsibility to assure that uses of tribal data are responsible, particularly in light of past mis-uses of research data. The sovereign status of tribal governments has implications for research agreements and data-sharing negotiations. Recognizing the unique concerns raised by tribal entities, an NIH-funded research center involving a partnership among three tribal organizations and three universities convened a meeting to consider data sharing and related research issues. The speakers discussed the tribal perspectives that arose from the meeting, and from their experience participating in tribal partnerships. While there is strong tribal support for efficient research processes that expedite the benefits from collaborative research, there is also a need for data-sharing procedures that take into account tribal sovereignty and appropriate oversight of research, and move beyond existing models of individual consent and community engagement.
---
Diverse Patient Values About a "Library of Medical Information": Electronic Health Records (EHRs) and Biospecimens in Research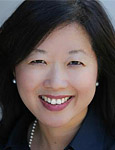 Sandra Soo-Jin Lee, Ph.D.
Senior Research Scholar, Center for Biomedical Ethics and School of Medicine, Stanford University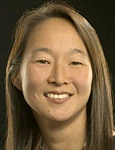 Mildred Cho, Ph.D.
Professor of Pediatrics, Center for Biomedical Ethics, Stanford University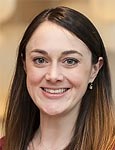 Stephanie Alessi Kraft, J.D.
Senior Fellow and Acting Instructor, Seattle Children's Hospital and Research Institute
View Webinar Description
Linking EHRs with biospecimens to conduct systematic, population-based research provides unprecedented opportunities to improve health care. However, this practice poses significant challenges to traditional ethical and regulatory frameworks for data access, use, sharing, and oversight. Further, little research investigates how patients of diverse racial and ethnic backgrounds assess the risks and benefits of volunteering their EHR data and biospecimens for research.
This panel discussed an NIH-funded study of patient preferences and attitudes on the collection and use of EHRs and biospecimens in a large community-based healthcare system that is actively planning to create its own biobank. Study questions included: To what extent do patients perceive benefits of data sharing and analysis? What do they believe are acceptable tradeoffs between risks and benefits? What are the most important features of and preferred processes for governance and oversight? This panel discussed results from 20 focus groups of African American, Chinese, Hispanic, non-Hispanic White, and South Asian patients in a community-based healthcare system. It also discussed lessons learned from the development of novel multilingual videos as methodological tools.
---
Broad Consent for Research on Biospecimens: The Views and Experiences of Actual Donors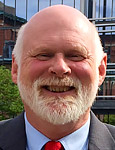 Christopher D. Andry, M.Phil, Ph.D.


Vice Chair for Operations and Management, Department of Pathology and Laboratory Medicine, Boston University School of Medicine, and Scientific Director of Experimental Pathology Laboratory Services Core, Boston University Medical Center
View Webinar Description
Significant debate has occurred over the acceptability of broad consent approaches for collecting biospecimens to use in future unspecified research. Our speaker discussed his participation in an NCI-funded study eliciting the views of actual broad consent cancer tissue donors at four academic medical centers regarding the use of their biospecimens in future medical research.
---
Compensating Research Tissue Donors: Henrietta Lacks and the Ethics of Paying for Biological Specimens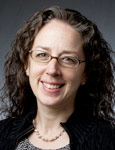 Debra Mathews, Ph.D., M.A.
Assistant Director for Science Programs, Berman Institute of Bioethics and Associate Professor, Department of Pediatrics, Johns Hopkins University
View Webinar Description
Henrietta Lacks, foremother of the rapidly reproducing and scientifically invaluable HeLa cell lines, was a cancer patient at Johns Hopkins in 1951 when her tissue was (in accordance with standard practice at the time) collected and stored for future research without her knowledge or consent. In this presentation, Dr. Debra Matthews explored the ethical issues surrounding compensation for tissue donation as well as continued research uses of HeLa tissue, including the HeLa genome, and discussed the different and sometimes contradictory views of Lacks family members regarding these uses.
2016
Barriers to Clinical Trial Participation and Biospecimen Donation: Community Views and Ethical Considerations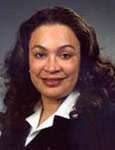 Claudia Baquet, M.D., M.P.H.
Former Deputy Assistant Secretary for Minority Health, U.S. Department of Health and Human Services (HHS) and Associate Director of Cancer Control Science at NCI
View Webinar Description
Dr. Baquet has been a pioneer in advancing cancer disparities research and bringing national attention to the field of health disparities. Diversity in clinical trial participation and biospecimen donation remain significant barriers to equity in access to emerging prevention and therapeutic modalities. Dr. Baquet described an FDA-funded study in Maryland which examined in rural and urban communities the barriers, challenges, and supportive factors that impact a person's willingness to consider participating in clinical trials, factors associated with promoting biospecimen donation, and suggestions on how to increase public trust and research participation.
---
A Life Everlasting: The Story Behind Thomas Gray's Biospecimen Donations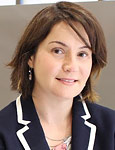 Sarah Gray, M.A.
Director of Marketing and Public Affairs
The American Association of Tissue Banks
View Webinar Description
While struggling to cope with the loss of her anencephalic 6-day old son, Sarah navigated the complicated but ultimately rewarding path of donating Thomas's biospecimens to medical research. Thomas's retina and corneas were matched with research programs through the National Disease Research Interchange with the help of the Washington Regional Transplant Community. Sarah spoke about her experience as a research donor's parent, including her family's meetings with the PIs who received Thomas' corneas, retina, liver, and cord blood donations.
---
Redux and Remix: What Race and Genomics Are and Aren't in Meaning and Measurement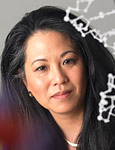 Vivian Ota Wang, Ph.D., M.Phil., M.S., F.A.C.M.G.
Program Director, Data Access and Sharing
National Human Genome Research Institute
View Webinar Description
The Human Genome Project raised researchers, policymakers, and the general public's expectations that genomics would provide a scientific foundation to improve the understanding of diseases, and population and racial differences. Despite the tumultuous history that race and genetics share, research and commercial efforts have been harnessing and increasing the availability and use of genomic and self-inferred "ancestry" information to researchers, clinicians, and the general public. The speaker discussed how a conversation beyond whether genomics is relevant to the salience of racial and cultural realities is needed to better understand how understandings of race are informing genomics, identity, and health disparities science and policy issues.
2015
Perceptions and Management of Uncertainty in Genome Sequencing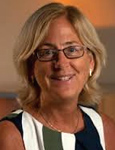 Barbara B. Biesecker, Ph.D.
Head, Genetic Services Unit
Director, Genetic Counseling Training Program
National Human Genome Research Institute
View Webinar Description
Dr. Biesecker presented her research data assessing perceived uncertainty in genomic sequencing. She discussed interventions her research team is developing to assess their effectiveness in helping participants navigate responses.
---
NCI's ClinOmics Protocol
Javid Khan, M.D.
Deputy Chief, Genetics Branch
Head, Oncogenomics Section
Center for Cancer Research, NCI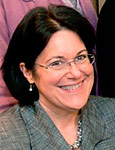 Kathleen Calzone, Ph.D, R.N., A.P.N.G., F.A.A.N.
Senior Nurse Specialist, Genetics Branch
Center for Cancer Research, NCI
View Webinar Description
The primary purpose of the ClinOmics protocol is to take advantage of high throughput techniques to discover somatic alterations in cancer to identify novel biomarkers and biologically relevant targets for therapy to allow for the development of new treatment strategies for patients with high-risk malignancies. The ClinOmics investigators will perform genomics, proteomics, metabolomics and other high throughput methods to perform a comprehensive Omics analysis of tumor and normal tissues. Exome and cancer panel sequencing will be performed on tumor and germ line DNA in a Clinical Laboratory Improvement Act (CLIA) setting through the ClinOmics core, a newly established resource established by the CCR. High confidence somatic mutations and germ line mutations with established clinical validity and utility will be reported to CRIS, the NIH's electronic medical records system and reported to the treating physician and the patient.
---
Precision Medicine Research, Race and Ethnicity: Regulatory and Contractual Influences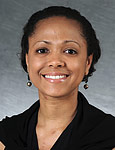 Shawneequa Callier, J.D., M.S.


Assistant Professor of Clinical Research and Leadership
George Washington University
View Webinar Description
Genomic technology has the potential to transform the delivery of healthcare while improving the cost and efficacy of medical interventions. Historical population sampling approaches for investigating the genetic variations that influence patients. responses to drug therapy, however, are not representative of the complex ancestral backgrounds of individual patients. In this talk, the speaker discussed the regulatory challenges and opportunities related to addressing the ethnic and racial diversity among patients in the era of precision medicine, lawsuits filed against drug manufacturers for allegedly failing to appropriately disclose knowledge about poor drug response in specific populations, and strategies that ethics committees are implementing in low and middle income countries to advance genomic research in diverse populations.
---
Patient-Centered Outcomes Research in Cancer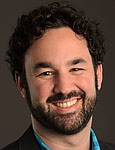 Jason Gerson, Ph.D.


Associate Director, Comparative Effectiveness Research Methods and Infrastructure, Patient-Centered Outcomes Research Institute (PCORI)
View Webinar Description
Dr. Gerson from the Patient-Centered Outcomes Research Institute (PCORI) presented on the significant regulatory and ethical issues PCORI encounters in its mission to fund comparative clinical effectiveness research while engaging patients and other stakeholders throughout the research process. PCORI sponsors research on issues related to human subjects protections, including Institutional Review Board (IRB) review and novel approaches to informed consent. Ethical issues arise in the context of study designs (e.g., cluster randomized trials, pragmatic randomized trials) or the use of particular data sources for comparative effective research (e.g., electronic clinical data).
---
Getting Personal: Ethical Issues in How We Talk About Genomics and Personalized Medicine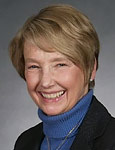 Rebecca D. Pentz, Ph.D.


Professor of Research Ethics, Emory School of Medicine and Winship Cancer Center
View Webinar Description
Dr. Rebecca Pentz, Professor of Research Ethics at the Emory School of Medicine and the Winship Cancer Center, spoke of the misleading nature of media hyperbole about personalized medicine and its potential negative impact on cancer patients and the general public. Television and radio advertisements, newspaper articles, and even science journals tend to exaggerate the progress of targeted therapies and the successful translation of genomic research to clinical oncology. Beyond toning down the rhetoric, better efforts at community engagement in medical research can hopefully counter some of these ill effects.
---
Mobile Consent Technologies: Ethical Considerations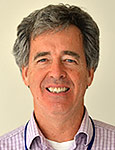 Dave Wendler, Ph.D.
Head, Unit on Vulnerable Populations, Department of Bioethics, NIH Clinical Center
View Webinar Description
Mr. John Wilbanks, Chief Commons Office at Sage Bionetworks, and Dr. Dave Wendler, Head of the Section on Research Ethics in the Department of Bioethics at the NIH Clinical Center, presented on operational and ethical aspects of mobile consent technologies. Mr. Wilbanks provided an overview of the rapidly developing field of mobile and connected health technologies, culminating in Apple's recent internationally publicized ResearchKit app

. Dr. Wendler highlighted some of the many ethical issues that mobile consent technologies pose, including expansive recruitment opportunities, ability to comprehend and utilize technology, and diversifying participant populations.
2014
---
---
---
---
---
2013
---
---
---
Contact Us

Carol Weil, J.D.
Program Director, Office of the Associate Director, Cancer Diagnosis Program, DCTD
carol.weil@nih.gov

Charlisse Caga-anan, J.D.
Program Director, Genomic Epidemiology Branch, EGRP, DCCPS
charlisse.caga-anan@nih.gov