Biospecimen Resources for Population Scientists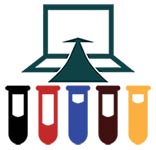 ---
Potential Sources of Biospecimens for Investigators
This list provides links to biospecimen resources that may be of interest to cancer epidemiologists, but is not exhaustive. Access to resources is dependent on procedures outlined for each individual study or resource. Availability may depend on suitability of proposed research, collaboration with study investigators, ethical considerations, approval from a steering committee, or availability of samples to perform study.
Compiled Lists and Search Tools for Sources of Biospecimens
Biospecimen Information for NCI-Supported Studies
---
Agricultural Health Study (AHS)*
---
AIDS and Cancer Specimen Resource (ACSR)
---
Alpha-Tocopherol, Beta-Carotene Cancer Prevention Study (ATBC)*
---
Atherosclerosis Risk in Communities Study (ARIC)*
---
Black Women's Health Study*
---
Breast and Colon Cancer Family Registries (CFRs)
---
California Teachers Study
---
Carotene and Retinol Efficacy Trial (CARET)
---
Cooperative Breast Cancer Tissue Resource (CBCTR)
---
Cooperative Human Tissue Network (CHTN)
---
Health Professionals Follow-Up Study (HPFS)*
---
The North American Breast Cancer Group (NABCG)
---
The Nurses' Health Study (NHS)*
---
Prostate, Lung, Colorectal, and Ovarian (PLCO) Cancer Screening Trial*
---
Southern Community Cohort Study (SCCS)*
---
Southwest Oncology Group (SWOG)
-
Prostate Cancer Prevention Trial
(PCPT)
---
Surveillance Epidemiology and End Results (SEER) Residual Tissue Repository (RTR) Program
---
Women's Health Initiative (WHI)
---
*This cohort is a member of the NCI Cohort Consortium.
Other Study-Specific Biospecimen Information
In this section are other studies, biobanks, and resources with biospecimens with procedures for access or sharing of biospecimens.
Policies and Best Practices for Biospecimen Research
NIH Biospecimen Resources
Other Biospecimen Resources
Epidemiology and Genomics Research Program (EGRP) contact for questions about biospecimens related to cancer epidemiology research: