Biospecimen Resources for Population Scientists
On this page...
Contact Us

Danielle Carrick, Ph.D., M.H.S.
Program Director, Genomic Epidemiology Branch
carrick@mail.nih.gov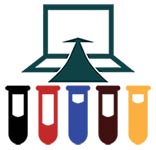 Policies and Best Practices for Biospecimen Research
NCI Resources
Biorepositories and Biospecimen Research Branch (BBRB), Division of Cancer Treatment and Diagnosis, NCI
BBRB is active in development and improvement of policy for biospecimen resource management and collection, supports research informing best practices, and more.

Best Practices for Biospecimen Resources
The Best Practices outline the operational, technical, ethical, legal and policy best practices for NCI-supported biospecimen resources
Examples of Standard Operating Procedures
View examples of Standard Operating Procedures (SOPs) for various biobanking practices associated with the NIH Genotype-Tissue Expression (GTex) project and the Biospecimen Preanalytical Variables program

Examples of Biospecimen Sharing Policies and Request Forms from NCI-Funded Population-Based Studies
For studies that are interested in implementing biospecimen sharing, the following are a few examples of NCI-supported studies with well-defined biospecimen sharing forms and policies.

Breast Cancer Family Registry (B-CFR)
Colon Cancer Family Registry (C-CFR)
Nurses' Health Study (NHS-1 and NHS-II)
Prostate, Lung, Colorectal and Ovarian (PLCO) Cancer Screening Trial
Other examples of policies and request forms for cohort studies are available through the Cancer Epidemiology Descriptive Cohort Database.
Other Non-Government Resources
Potential Sources of Biospecimens for Investigators
This list provides links to biospecimen resources that may be of interest to cancer epidemiologists, but is not exhaustive. Access to resources is dependent on procedures outlined for each individual study or resource. Availability may depend on suitability of proposed research, collaboration with study investigators, ethical considerations, approval from a steering committee, or availability of samples to perform study.
NCI Resources
Cancer Epidemiology Descriptive Cohort Database (CEDCD)
The goal of this searchable database is to facilitate collaboration and highlight research opportunities within existing cohort studies. The CEDCD contains descriptive information about cohort studies following groups of people over time for cancer incidence, mortality, and other health outcomes. In addition to general study information, the CEDCD also includes biospecimen information for the studies.
Funded Projects Involving Biospecimens
The Epidemiology and Genomics Research Program (EGRP) supports a variety of research involving biospecimens. To learn more about the types of biospecimens being collected and used for a variety of epidemiology research questions, view a list of EGRP's active grants collecting the following biospecimens:
NCI Human Biospecimen Resources
Links to multiple resources, including NCI's Cooperative Human Tissue Network, the National Clinical Trials Network (NCTN) Biospecimen Banks, and Specimen Resource Locator.
NIH Resources