On this page...
Overview
As a follow-up to the December 12, 2012 meeting Trends in 21st Century Epidemiology: From Scientific Discoveries to Population Health Impact, NCI's Epidemiology and Genomics Research Program (EGRP) is creating a new webinar series entitled "Transforming Epidemiology through Advanced Methods (TEAM) – Bringing the epidemiology community together as a virtual TEAM."
The goal of the TEAM webinars is to foster an online community where epidemiologists who focus on complex diseases can:
Discuss cutting-edge methods that can be incorporated into existing epidemiology studies;
Learn about new tools, methods, and resources that can facilitate epidemiologic research;
Share best practices from other epidemiology studies; and
Explore challenges, identify gaps, and brainstorm solutions to improve efficiency of practice and extend the reach of epidemiology into the 21st century.
Any interested individual is invited to participate. They will be free, but require pre-registration. Each presentation will be about 30 minutes in length and allow for 30 minutes of discussion moderated by EGRP staff. Instructions for connecting to the webinars will be sent via e-mail to individuals who register for the webinars.
Past Topics and Speakers
2016
---
---
---
2015
Selecting Instruments for Diet and Physical Activity Assessment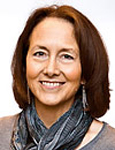 Susan Krebs-Smith, PhD, MPH
Chief, Risk Factor Assessment Branch
Epidemiology and Genomics Research Program
Division of Cancer Control and Population Sciences, NCI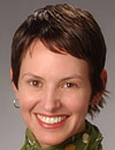 Jill Reedy, PhD, MPH, RD
Program Director, Risk Factor Assessment Branch
Epidemiology and Genomics Research Program
Division of Cancer Control and Population Sciences, NCI
View Webinar Description
Advances in our understanding of diet and physical activity have been hampered by the frequent use of sub-optimal methodologies for data capture. Various types of instruments have been developed to assess dietary intake and physical activity, but each has distinct features as well as strengths and limitations, making the choice of which instrument to use in a particular study daunting for many researchers. In the interest of making sound science more accessible, the National Cancer Institute has developed two online resources for use in selecting instruments for various research questions: the Dietary Assessment Primer and the Measures Registry. Both are designed to provide knowledge transfer and facilitate adoption of best assessment practices.
The Dietary Assessment Primer describes the major types of self-report instruments and provides guidance on using the instruments alone or in combination to address different research questions—including characterizing exposures in a population, examining their relationships to health, and evaluating interventions; it also provides guidance regarding validity, measurement error, and calibration in the context of dietary assessment.
The Measures Registry is a web-based portfolio of almost 1,000 measures related to diet and physical activity that allows researchers to more efficiently find and select measures that are critical to accelerating obesity prevention research. Measures are categorized into four domains: individual dietary behavior, food environment, individual physical activity behavior, and the physical activity environment.
Each of these resources were described, with a focus on how we can minimize measurement error by opening up access to the best assessment methods.
Selecting Instruments for Diet and Physical Activity Assessment
---
Considerations for Measuring the Microbiome in Human-Population Research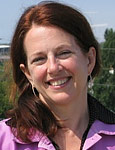 Meredith A.J. Hullar, PhD
Scientist, Fred Hutchinson Cancer Research Center
View Webinar Description
The role of the gut microbiome in human health is an area of active research. To incorporate the human microbiome into epidemiologic studies, well-designed human studies that include approaches to accurately measure the microbiome are needed. Therefore, it is important to understand sources and magnitude of biases that may mask the natural variation in the structure and function of the microbiome. The assessment of the microbiome can be influenced by biases introduced at the molecular biology, bioinformatic, and statistical levels. Even before the first sample is taken, it is important to establish the type of sample gathered for sequencing (RNA and DNA), pilot studies that may be needed to estimate effect size, and obtaining and storing samples. Other considerations include DNA/RNA extraction and amplification, choice of sequencing platform, binning, and data filtering and normalization. To generate and test hypotheses about the role of the microbiome in human health it is necessary to account for these sources of variation. This webinar addressed factors to consider that support standard guidelines in the assessment of the gut microbiome in human population research.
Note: This webinar was NOT recorded for later viewing.
---
Automated Sample Selection from Enormous Data: How Computer Programming Cut Time, Errors, and Costs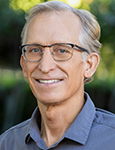 John Witte, PhD


Professor and Head, Division of Genetic and Cancer Epidemiology, University of California, San Francisco
Associate Director, Institute for Human Genetics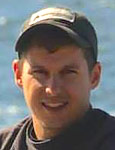 Clint Cario, MS


Doctoral Student in Biomedical and Medical Informatics, University of California, San Francisco
View Webinar Description
As improvements in next-generation sequencing technology continue to drive down cost, researchers are incentivized to reanalyze subsets of large repositories of banked DNA samples. Once the sample subset has been determined, physically transferring and managing samples for downstream analysis is not a trivial matter, often taking months of technician labor. Here the speakers presented Samasy, a web-based sample management system that allows researchers to manage DNA samples, create batch files for robotic sample transfer, and monitor progress. A case-in-point of selecting 16,000 DNA samples for a custom exome array from pool of 54,000 was also discussed.
---
mHealth Tools for Patient Surveys and Follow-up Reminders
View Webinar Description
Routine screening for colorectal cancer (CRC) reduces mortality and can even decrease the prevalence of CRC. However, the uptake of CRC screening lags significantly behind routine screening for other cancers. Dr. Miller and his team have developed an innovative mobile health (mHealth) intervention designed to support patients as they make a CRC screening decision and carry it through to completion. Dr. Miller discussed the features of their system which includes iPad-based patient self-surveys and follow-up electronic messages and how these mHealth tools can be applied to other epidemiologic studies.
2014
Modernizing the California Teachers Study Using a Tablet-Based Tracking System: An All-in-One Coordinating Center
View Webinar Description
The California Teachers Study (CTS) began in 1995, when 133,479 female public school professionals completed a risk-factor questionnaire, and extensive follow-up data, outcome information, and biospecimens continued to be collected. As part of the current (2012-2016) CTS biobanking project, investigators tried a new approach, and the results have been even better than anticipated. Dr. Lacey and his team built an innovative, cloud-based, mobile-enabled data management system that gives CTS investigators real-time, on-demand access to all of the information they need to collect high-quality, well-annotated, best-practices biospecimens from thousands of women all over California. This webinar described the innovative approaches used and discussed why they have the potential to transform epidemiologic study infrastructure.
Modernizing the California Teachers Study Using a Tablet-Based Tracking System: An All-in-One Coordinating Center
---
MyMoffitt Portal: Giving Data Back to Participants and Keeping Participants Engaged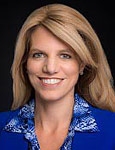 Dana E. Rollison, PhD


Vice President, Chief Health Information Officer
Associate Member, Department of Cancer Epidemiology
Moffitt Cancer Center
View Webinar Description
The webinar focused on Moffitt's electronic patient questionnaire (EPQ), the patient clinical intake form that includes modules on demographics, past medical history, review of systems, family medical history, medication history, smoking history, reproductive history, alcohol consumption, physical activity, diet, baseline quality of life, and use of complimentary and alternative medicine. Patients complete the EPQ via Moffitt's online patient portal. Their responses are summarized in an 'MD summary report' which is incorporated into the electronic medical record, while the discrete responses to each questions are propogated through to Moffitt's enterprise wide data warehouse. The webinar included an overview of the questionnaire content, completion rates, usage statistics, and examples of studies that have leveraged EPQ data to answer a variety of research questions.