Environmental Epidemiology Webinar Series

Purpose
The Environmental Epidemiology webinar series will highlight novel cancer research strategies and research needs focused on:
The exposome, with special attention to topics related to chemical mixtures. The concept of the exposome incorporates assessments of the external environment (e.g., chemical mixtures, radiation), internal environment (e.g., metabolomics, microbiome), as well as lifestyle and social environments.
Early-life environmental exposures and events, with special attention to cancer risk later in life. Studying exposures and events that occur early in life can improve our understanding of how cancer develops over the life-course. Although relatively understudied, the research in these areas is advancing rapidly.
All interested individuals are invited to participate. However, pre-registration is required for each webinar. Each presentation will be about 30-40 minutes in length to allow for 20-30 minutes of discussion. Instructions for connecting to the webinars will be sent via e-mail to individuals who register.
Upcoming Topics and Speakers
There are currently no upcoming webinars scheduled.
Note: Additional speakers and topics may be added in the future.
Past Topics and Speakers
2021
Advancing Environmental Health Research: Key Gaps in Environmental Epidemiology and Exposomics
1:00 p.m. to 2:00 p.m. ET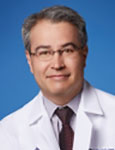 Robert O. Wright, M.D., M.P.H.


Co-Director, Mount Sinai Institute for Exposomic Research
Ethel H. Wise Professor and Chair, Dept. of Environmental Medicine and Public Health, Icahn School of Medicine at Mount Sinai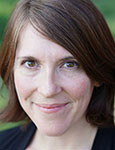 Jessie Buckley, Ph.D., M.P.H.


Assistant Professor of Environmental Health & Engineering and Epidemiology, Johns Hopkins Bloomberg School of Public Health
View Webinar Description
This webinar discussed the rapidly advancing field of exposomics, particularly in the context of precision medicine, as well as the research needs in the areas of exposure assessment, longitudinal studies, and statistical methods addressing mixtures and multidimensional exposures.
Contact Us

Curt DellaValle, Ph.D., M.P.H.
Program Director, Environmental Epidemiology Branch
curt.dellavalle@nih.gov
Gabriel Lai, Ph.D.
Program Director, Environmental Epidemiology Branch
laigy@mail.nih.gov

Somdat Mahabir, Ph.D., M.P.H.
Program Director, Environmental Epidemiology Branch
mahabir@mail.nih.gov