On this page...
Overview
Welcome to the Measurement Error Webinar Series, organized by collaborators from the National Cancer Institute, the NIH Office of Dietary Supplements, the United States Department of Agriculture, the Gertner Institute, Texas A&M University, and Wake Forest University. The series is intended for nutritionists, epidemiologists, statisticians, graduate students, and others with an interest in measurement error in dietary intake data. A basic level of familiarity with statistics and dietary assessment is recommended.
The goal of the webinar series is to provide participants with an understanding of:
the sources and magnitudes of dietary measurement errors;
how measurement error may affect estimates of usual dietary intake distributions;
how measurement error may affect analyses of diet-health relationships; and
how the effects of measurement error may be mitigated.
Concepts related to accounting for complex survey methods, estimating total intakes from diet and supplements, and the use of multiple dietary assessment instruments and self-report data along with biomarker data to reduce measurement error are also addressed.
An archive of the webinar series, which ran from September 20th to December 6th, 2011, is provided below. Session descriptions provide details on the topics covered and the objectives, recommended resources, and key terms for each webinar. Additional supporting materials, including a glossary, are available from the links at the right of this page.
Dedication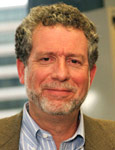 This series is dedicated to the memory of Dr. Arthur Schatzkin.