Research in Understudied Populations and Cancer Disparities Webinar Series

Purpose
This quarterly webinar series, Research in Understudied Populations and Cancer Disparities, is hosted by the Epidemiology and Genomics Research Program. The series is designed to highlight research on both understudied populations and disparities associated with outcomes across the cancer control spectrum. Invited speakers will discuss the current state of the science, innovative approaches (e.g., study design and technologies), gaps in current scientific knowledge or resources, and challenges/opportunities in the field. Understudied populations are groups about which there are limited data regarding cancer risks and outcomes to inform cancer control policies and interventions.
Examples of understudied populations include the following:
racial or ethnic minority groups
individuals of low socio-economic status
non-metropolitan/rural populations
sexual and gender minorities
immigrant, migrant, or refugee populations
the incarcerated
the elderly
All interested individuals are invited to participate, but pre-registration is required. Each presentation will be about 30-40 minutes in length and allow for 30 minutes of discussion. Instructions for connecting to the webinars will be sent via e-mail to individuals who register.
Presentation topics on understudied populations in cancer epidemiologic research may include:
cancer and health disparities
transdisciplinary and innovative approaches (e.g., study design/methodology) for observational studies and intervention trials in understudied populations
putative risk or prognostic factors relevant to and associated with adverse risk and/or survivorship outcomes in understudied populations
For more information, please visit Think Tank on Understudied Populations in Cancer Epidemiologic Research: Implications for Future Needs.
Upcoming Topics and Speakers
Cancer Research Efforts Focusing on Sexual and Gender Minority (SGM) Populations
1:00 p.m. to 2:00 p.m. ET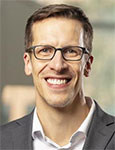 Charles S. Kamen, PhD, MPH


Associate Professor, Department of Surgery (Cancer Control) and Department of Psychiatry, University of Rochester Medical Center
Assistant Director for Community Outreach and Engagement, Wilmot Cancer Institute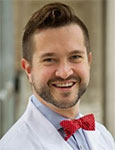 Mitchell R. Lunn, MD, MAS


Assistant Professor, Division of Nephrology, Department of Medicine, Stanford University School of Medicine
View Webinar Description
People who identify as LGBTQ+, also referred to as Sexual Gender Minority (SGM) populations, experience significant cancer-related health disparities across the cancer continuum, from a higher prevalence of cancer risk factors, to delayed screening and diagnoses, experiencing more advanced disease, and poorer outcomes. Barriers to health care access and utilization, in addition to facing discrimination, further compound these issues. The lack of Sexual Orientation and Gender Identity (SOGI) data collection has limited our understanding of the disparities and cancer burden SGM populations face. This webinar features two prominent researchers working with the LGBTQ+ community to better understand and help eliminate the cancer disparities facing these communities.
Past Topics and Speakers
2022
Addressing Systemic Racism in Cancer Prevention and Control: Sharing Opportunities and Experiences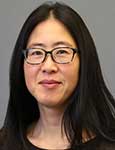 Jennifer S. Lin, MD, MCR, FACP
Director, Kaiser Permanente Evidence-based Practice Center
Professor, Department of Health Systems Science, Kaiser Permanente Bernard J. Tyson School of Medicine
Senior Investigator, The Center for Health Research, Kaiser Permanente Northwest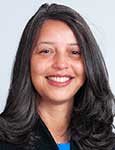 Elsie M. Taveras, MD, MPH
Chief Community Health & Health Equity Officer
Executive Director, Kraft Center for Community Health, Mass General Brigham
Conrad Taff Endowed Chair and Professor of Pediatrics
Harvard Medical School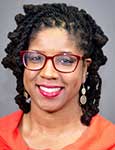 Christina Yongue, MPH, MCHES
UNCG / Department of Public Health Education
Associate Professor
Director of Undergraduate Studies in Public Health Education
Samuel Cykert, MD
Professor of Medicine, The University of North Carolina School of Medicine
View Webinar Description
Recently, organizations that include advocacy, research, and clinical and professional societies have condemned or called for addressing racism and advancing health equity. In January 2021, the U.S. Preventive Services Task Force (USPSTF) published a methods report on the definitional and conceptual issues around racism and health inequity to describe how racism and health inequities are currently addressed in preventive health. This panel presentation presented findings from the USPSTF methods report and offer two examples of current work, practice, and research to address racism in health systems. Join us to learn more about the report and about opportunities and experiences in working to address systemic racism.
Additional Materials
---
Utilizing SEER and State Cancer Registries for Health Disparities Research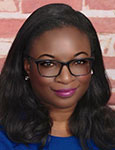 Tomi Akinyemiju, Ph.D., M.S.


Associate Professor, Department of Population Health Sciences, Duke University School of Medicine
Associate Director, Community Outreach, Engagement and Equity, Duke Cancer Institute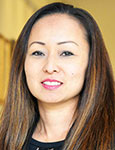 Mia Hashibe, Ph.D.


Professor, Division of Public Health, Department of Family and Preventive Medicine, University of Utah School of Medicine
Director of Research Facilitation and Integration, Utah Cancer Registry
View Webinar Description
Dr. Akinyemiju's presentation discussed findings from the ongoing ORCHiD (Ovarian Cancer Epidemiology, Healthcare Access and Disparities) study aimed at characterizing racial differences in, and relative contributions of, multiple healthcare access domains on ovarian cancer treatment quality, quality of life and survival outcomes. Results from qualitative focus group interviews and SEER-Medicare analysis of treatment outcome disparities were presented.
Dr. Hashibe discussed how rural populations in the U.S. experience disparities in cancer screening, cancer treatment, and survival for cancer patients compared to urban populations. She described a research study that is investigating possible disparities in the risk of long-term disease incidence among rural cancer survivors in a population-based cohort in Utah.
Utilizing SEER and State Cancer Registries for Health Disparities Research
---
Understanding Multilevel and COVID-19 Challenges to Follow-up After Abnormal Colorectal Cancer Screening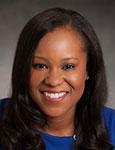 Dr. Folasade May, Ph.D., M.D., M.Phil.


Assistant Professor of Medicine, University of California Los Angeles (UCLA)
Associate Director, UCLA Kaiser Permanente Center for Health Equity
View Webinar Description
Colorectal cancer remains a leading cause of cancer-related deaths in the United States, with disproportionate impact on the medically underserved and rising rates among young adults. Stool-based screening tests are affordable, accessible, and common in Federally Qualified Health Centers (FQHCs) and other community settings yet require colonoscopy follow-up when results are abnormal. This webinar highlighted the multilevel challenges to colonoscopy after abnormal stool-based screening— amplified during the COVID-19 pandemic—and discussed opportunities to improve the quality of colorectal cancer screening for medically underserved populations.
Dr. May practices general gastroenterology and performs research that aims to understand and improve health inequities in cancer screening and outcomes in multiple settings, including FQHCs, the U.S. Department of Veterans Affairs, and academic health centers. She is also involved in advocacy at the state and national level to promote policy to increase access to screening and early detection services.
Understanding Multilevel and COVID-19 Challenges to Follow-up After Abnormal Colorectal Cancer Screening
2021
Using Social Media and eHealth to Address Health Disparities: Promises and Perils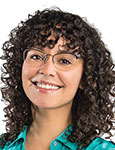 Yonaira M. Rivera, Ph.D., M.P.H.


Assistant Professor of Communication
Rutgers School of Communication and Information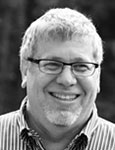 Ken Resnicow, Ph.D.


Professor, Health Behavior & Health Education
University of Michigan School of Public Health
View Webinar Description
Dr. Resnicow's presentation addressed how both advances in cultural tailoring and technology can be used to achieve equity in cancer control interventions.
Dr. Rivera's presentation discussed ongoing interventions and overall data on social media use aimed to reduce health disparities among Latinx communities. It also reflected on needed shifts in platform algorithms, data access, and analytic foci to ensure that cancer/health-related disparities are not exacerbated but rather reduced by the growth of social media and digital footprints.
Using Social Media and eHealth to Address Health Disparities: Promises and Perils
---
Para Nuestra Comunidad: Addressing the Needs of the Latinx Community
Mayra Serrano, DrPH(c), M.P.H., CHES
Senior Manager
Center of Community Alliance for Research & Education (CCARE)
Division of Health Equities
City of Hope
View Webinar Description
There are persistent disparities in cancer incidence and outcomes among Hispanics/Latinos that result from the complex interplay between structural, organizational, socioeconomic, behavioral, and biological factors. This webinar highlighted findings from two research studies focused on reducing the risk of developing recurrence among Latina breast cancer survivors through multilevel nutrition and physical activity interventions. The webinar also presented findings from a cancer needs assessment for Latinx individuals who identify as lesbian, gay, bisexual, transgender, or queer (LGBTQ) and identify potential strategies for reducing cancer disparities among this underserved population. The presenter defined how to develop community engagement strategies and build community capacity in the Latinx community.
Mayra Serrano is the Senior Manager at the Center of Community Alliance for Research & Education (CCARE), City of Hope's Community Outreach and Engagement Center. Her work at CCARE focuses on partnering with community advocates and multi-sectoral partners to develop and implement community participatory programs and interventions to reduce the risk and burden of chronic illnesses, including cancer, obesity, and diabetes. She develops, plans, and implements health education programs targeting underserved populations and conducts health disparities research using a Community Partnered Participatory Research (CPPR) approach. She coordinates the Community Outreach and Engagement strategy for City of Hope, which is committed to building strong bidirectional relationships with and increasing participation of underrepresented communities in the development of research and policy. Her work as a scholar activist is focused on promoting the voices of underserved populations through coalition building, advocacy training, and capacity building.  She is currently pursuing her Doctor of Public Health degree at the University of North Carolina at Chapel Hill.
Para Nuestra Comunidad: Addressing the Needs of the Latinx Community
---
Associations of Allostatic Load and Breast Cancer: Findings from the Women's Circle of Health Study (WCHS)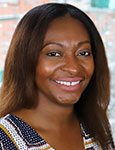 Adana Llanos, Ph.D., M.P.H.


Assistant Professor, Department of Biostatistics and Epidemiology, Rutgers School of Public Health and Cancer Institute of New Jersey
View Webinar Description
Epidemiologic evidence supports the contribution of allostatic load – as a measure of cumulative physiologic stress – to increased cardiovascular and metabolic disease risk. In contrast, limited data are available regarding the potential impact of allostatic load on breast cancer outcomes. In the Women's Circle of Health Study (WCHS), we examined associations of allostatic load (assessed before breast cancer diagnosis) with breast tumor clinicopathologic features and quality of life outcomes among Black/African American women with breast cancer.
Associations of Allostatic Load and Breast Cancer: Findings from the Women's Circle of Health Study (WCHS)
2019
Cancer Epidemiology and Research among Alaska Native People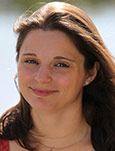 Sarah Nash, Ph.D., M.P.H.


Director, Alaska Native Tumor Registry
Principal Investigator, Alaska Surveillance, Epidemiology and End Results (SEER) Program
View Webinar Description
Dr. Nash is actively involved in research to understand and address Alaska Native cancer concerns. She joined the Alaska Native Tribal Health Consortium's Alaska Native EpiCenter as their Director of Cancer Surveillance in 2015. In this role, she manages the Alaska Native Tumor Registry and serves as PI of the Alaska SEER sub-contract. She is also the PI for an epidemiologic study of colorectal cancer risk for Alaska Native people, which is funded by the AIAN Clinical Translational Research Program.
Dr. Nash presented an introduction to cancer epidemiologic research in an Alaska Native population and future directions for research in this population.
---
Emerging and Persistent Cancer Health Disparities in Asian American Populations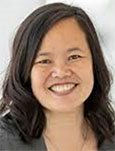 Scarlett Lin Gomez, Ph.D., M.P.H.


Professor, Department of Epidemiology and Biostatistics
University of California, San Francisco
View Webinar Description
Dr. Scarlett Lin Gomez is an epidemiologist with research interests in the role of social determinants of health—including race/ethnicity, socioeconomic status, gender, immigration status, sociocultural factors, and neighborhood contextual characteristics—on health outcomes. She is also Director of the Greater Bay Area Cancer Registry, a part of the California Cancer Registry and the NCI Surveillance Epidemiology End Results (SEER) Program. She has contributed surveillance data regarding cancer incidence and outcome patterns and trends for distinct Asian American, Native Hawaiian, Pacific Islander, and Hispanic ethnic groups, as well as cancer patterns by nativity status and neighborhood characteristics. She developed the California Neighborhoods Data System, a compilation of small-area level data on social and built environment characteristics and has used these data in more than a dozen funded studies to evaluate the impact of social and built neighborhood environment factors on disease outcomes.
This presentation presented the major emerging and persistent cancer health disparities among distinct Asian American populations according to the latest surveillance and epidemiologic data; highlight selected research of efforts to address these disparities; and discuss challenges and opportunities for future research.
2018
Cancer Epidemiology and Cancer Care Quality Among VA Health Care System Patients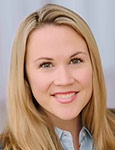 Leah L. Zullig, Ph.D., M.P.H.


Associate Professor, Department of Population Health Sciences, Duke University Medical Center
Investigator, Durham Center for Health Services Research in Primary Care
View Webinar Description
Leah L. Zullig, PhD, MPH is a health services researcher, Associate Professor in the Duke Department of Population Health Sciences, investigator at the Durham Veterans Affairs Medical Center, and Adjunct Associate Professor of Health Policy and Management at the University of North Carolina at Chapel Hill.
Dr. Zullig's overarching research interests address the reduction of healthcare disparities, improving cancer care delivery and quality, and promoting cancer survivorship and chronic disease self-management. Her research is supported by a VA HSR&D Career Development Award. She has authored over 90 peer-reviewed publications. Dr. Zullig holds a B.S. in Health Promotion, an M.P.H. in Public Health Administration, and a Ph.D. in Health Policy.
In this webinar Dr. Zullig presented on the cancer epidemiology and cancer care quality among VA healthcare system patients.
---
Cancer-Related Risks Among People Who Are Opioid Dependent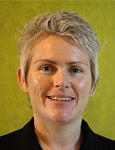 Claire Vajdic, Ph.D.
Head of the Cancer Epidemiology Research Unit, Center for Big Data Research in Health, The University of New South Wales
View Webinar Description
Dr. Claire Vajdic is a cancer epidemiologist leading a program of research on the causes and consequences of cancer, and disparities in cancer care. Her vision is to use "big data" to support precision cancer prevention and cancer care. She uses traditional epidemiological study designs as well as integrated registry, survey, clinical, genomic, and routine administrative health data.
Dr. Vajdic uses her expertise in study design and data integration to successfully lead large-scale projects that have demonstrably improved clinical practice and public health policy through effective collaboration with clinicians, scientists, and consumers. For example, her research on the risk factors for ocular melanoma formed the basis of the decision by the International Agency for Research on Cancer (IARC) to classify sun exposure as having "limited evidence" of carcinogenesis on risk of ocular melanoma. Dr. Vajdic's research comparing cancer risk in people with HIV and transplant recipients resulted in a paradigm shift in our understanding of the role of immune function in the prevention of a wide range of cancers (and is heavily cited in IARC monographs on infectious organisms). This data also supported the initiation of highly active anti-retroviral therapy at HIV diagnosis in current U.S. and Australian guidelines. Her research on the cancer incidence profile in kidney transplant recipients was influential in the development of the current global clinical practice guidelines, specifically those related to managing cancer risk.
In this webinar, Dr. Vajdic reviewed her research on the cancer profile of adults registered for opioid substitution therapy. She also discussed the methods and findings and highlighted the sparse data available for this high-risk group.
---
Mass Incarceration and Cancer-Related Outcomes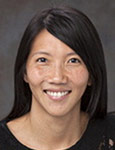 Emily Wang, MD, MAS


Associate Professor, Yale School of Medicine
Co-founder, Transitions Clinic Network
View Webinar Description
Dr. Wang's research focuses on promoting health equity for vulnerable populations, especially individuals with a history of incarceration, through both prison and community based interventions. The Transitions Clinic Network, which she co-founded, is a consortium of 15 community health centers nationwide dedicated to caring for recently released prisoners and defining best practices for the health care of individuals leaving prison. Dr. Wang's presentation focused on cancer in incarcerated populations.
---
Cancer Prevention and Control Research in Appalachian Kentucky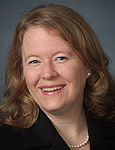 Robin Vanderpool, DrPH, CHES


Associate Professor, Department of Health Behavior & Society, University of Kentucky
View Webinar Description
Dr. Vanderpool's research interests include cancer health disparities among rural and Appalachian populations, HPV vaccination, dissemination and implementation research, the impact of cancer on employment and treatment outcomes, and cancer survivorship. Dr. Vanderpool discussed best practices and lessons learned from the Appalachian Center for Cancer Education, Screening, and Support (ACCESS)

and the UK Rural Cancer Prevention Center (RCPC)

projects.
2017
Cancer Health Disparities and Risk Factors in Homeless Populations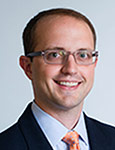 Travis P. Baggett, M.D., MPH


Clinician-Investigator, Division of General Medicine, Massachusetts General Hospital; Assistant Professor of Medicine, Harvard Medical School; and Staff Physician, Boston Health Care for the Homeless Program
View Webinar Description
Dr. Baggett's research focuses on the health of homeless people, with an emphasis on addictive behaviors and their medical consequences in this population. Dr. Baggett presented on cancer and cancer risk factors in homeless populations.
---
Opportunities and Challenges in Survivorship Research in Adolescents and Young Adults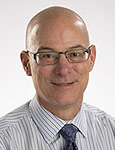 Scott Baker, M.D., M.S.


Director, Pediatric Blood and Marrow Transplantation and Survivorship Programs, Fred Hutchinson Cancer Research Center
View Webinar Description
Dr. Baker's research interests include short- and long-term effects of blood and marrow transplantation, incidence, risk factors and characteristics of cardiopulmonary, metabolic, renal, endocrine and reproductive late effects and quality-of-life outcomes in long-term cancer survivors. Dr. Baker presented on cancer in adolescents and young adults, especially highlighting cancer health disparities seen in outcomes and survivorship.
2016
Lessons Learned from the NICHD/PCORI Transgender Cohort Study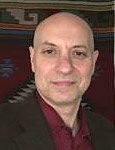 Michael Goodman, M.D., M.P.H.


Associate Professor, Department of Epidemiology
Rollins School of Public Health, Emory University
View Webinar Description
Dr. Michael Goodman's current research focuses on quality of life treatment outcomes among prostate cancer patients, comparative effectiveness of colorectal cancer screening options, and health status of transgender people. Dr. Goodman shared lessons learned from a cohort study of mortality and morbidity in transgender persons, with a special emphasis on cancer-related issues in this population. This study, supported by the Eunice Kennedy Shriver National Institute of Child Health & Human Development (NICHD) and the Patient-Centered Outcomes Research Institute (PCORI), is potentially the largest cohort of transgender people available to date and the first study of its kind in the United States.
EGRP Planning Committee