EGRP Cancer Epidemiology News
August 2023
---
Genomic Summary Results for Cancer Epidemiology Research
Genomic summary results (GSR) serve as a valuable benefit for researchers in cancer epidemiology. GSR are summary genomic data generated across many individuals, providing a comprehensive overview of genetic variations in a given population. These summary statistics are valuable for answering many research questions without requiring individual-level data, which has led to the development of specific analytical methods.
GSR include essential information such as allele frequency and association analysis statistics. Allele frequency information represents the prevalence of a particular allele or genetic variation in a given population or species. On the other hand, association analysis statistics are generated when investigators evaluate the correlation of genotypes to phenotypes. These statistics, such as p-values, beta values in regression, odds ratios, and effect sizes, are instrumental in identifying potential genetic associations with cancer risk and understanding the genetic factors that contribute.
One of the Epidemiology and Genomics Research Program's (EGRP's) goals is to increase accessibility of GSR data for cancer research. We developed the GSR webpage to provide guidance on sharing and a list of databases and websites where cancer GSR data may be found and accessed. EGRP's GSR webpage also contains answers to some frequently asked questions about GSR data. For more information, please visit our webpage at https://epi.grants.cancer.gov/genomic-summary-results/resources.html.
Funding Opportunities
RFA-HG-23-017, Investigator-Initiated Research in Genomics and Health Equity (R01, Clinical Trial Optional)
Note: There will be a pre-application webinar on August 23 from 12:00 – 1:00 PM ET; this webinar will be recorded for later viewing.
RFA-HD-24-007, Understanding and Mitigating Health Disparities experienced by People with Disabilities caused by Ableism (R01, Clinical Trial Optional)
RFA-RM-23-015, Pilot Projects Enhancing Utility and Usage of Common Fund Data Sets (R03, Clinical Trial Not Allowed)
RFA-OD-23-021, Public Health Communication Messaging about the Continuum of Risk for Tobacco Products (U01, Clinical Trial Required)
Secondary Analysis and Integration of Existing Data to Elucidate Cancer Risk and Related Outcomes
PAR-23-244, Population Approaches to Reducing Alcohol-related Cancer Risk (R01, Clinical Trial Optional)
PAR-23-270, Screening, Brief Intervention and Referral to Treatment or Prevention (SBIRT/P) for alcohol, tobacco, and other drugs (ATOD) use and misuse in adult populations that experience health disparities (R01, Clinical Trial Required)
NOT-CA-23-078, Notice of Special Interest (NOSI): Pragmatic Trials in Low Resource Settings
NOT-CA-23-082, Notice of NCI's Participation in RFA-OD-23-018 "ADVANCE Predoctoral T32 Training Program to Promote Diversity in Health Disparities Research, Preventive Interventions, and Methodology (T32, Clinical Trial Not Allowed)
Grants Policy Announcements
NOT-OD-23-161, NIH Application Instruction Updates – Data Management and Sharing (DMS) Costs
Prize Challenges
Call for Proposals
Job and Training Opportunities
News and Blog Posts
Stay Connected
Subscribe for Updates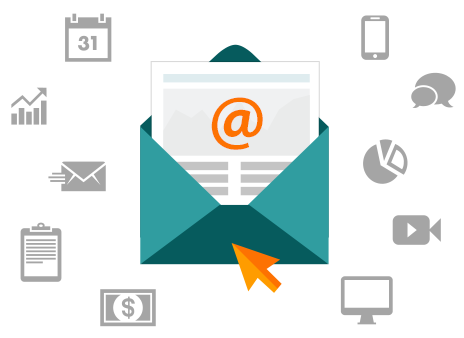 Subscribe
You can subscribe and unsubscribe at any time by entering your email address and selecting your preferences on the page that follows.
Subscribe to the E-Newsletter
Need Help?

EGRP staff can answer questions on grant funding, policies, and research resources. If you do not know who to contact we will do our best to connect you with someone who can help you.
Email Us
(240) 276-6730