EGRP Cancer Epidemiology News
October 2023
---
Dr. Kathy Helzlsouer Retires from the National Cancer Institute
Kathy J. Helzlsouer, MD, MHS, associate director (AD) of the Epidemiology and Genomics Research Program (EGRP) will retire at the end of October. Dr. Helzlsouer has served as EGRP's AD since October 2015, but she has served NCI, and the broader research community, in many ways throughout her decades-long career devoted to medical oncology and cancer research. Dr. Helzlsouer is internationally recognized for her expertise in cancer epidemiology, cancer genetic counseling, and clinical research, and she has published extensively in the fields of cancer epidemiology, cancer etiology and prevention, women's health, and clinical and translational research. Dr. Helzlsouer's clinical activities focused on cancer risk assessment and cancer survivorship.
As EGRP's AD, Dr. Helzlsouer spearheaded the evaluation of the impact of cohort studies and their epidemiologic findings on clinical practice and public health. She led efforts to support the next generation of etiology and survivorship cancer epidemiology cohorts and directed the development of research resources, to help support and facilitate data sharing for population science research.
Dr. Helzlsouer represented NCI to a wide variety of national and state professional, academic, and public health organizations. She served on a variety of committees and working groups important to cancer epidemiology and the broader areas of cancer control and population sciences and was an instrumental leader for the Cancer MoonshotSM initiative. Among other activities, she provided leadership to the NCI Cohort Consortium, which comprises more than 65 epidemiology cohorts across the world. Dr. Helzlsouer also served as NCI's representative to the Melanoma Research Program in the US Army's Congressionally Directed Medical Research Program. She serves on the Executive Committee for the NIH/Johns Hopkins University Genetic Counseling Training Program and as an associate editor for The Journal of the National Cancer Institute.
Prior to serving as EGRP's AD, Dr. Helzlsouer was the director of the Prevention and Research Center at Mercy Medical Center from 2004 to 2015. From 1988-2004, Dr. Helzlsouer was on the faculty at Johns Hopkins Bloomberg School of Public Health (JHSPH), culminating in a tenured professor position in the Department of Epidemiology. During her time at the School of Public Health, she served as the director of the George Comstock Center for Public Health Research and Prevention, the home of the CLUE I and CLUE II

cohort studies. Dr. Helzlsouer was a lead investigator for the NCI Cohort Consortium's Vitamin D Pooling Project on Rarer Cancers, which examined the association between vitamin D levels and multiple rare cancer cohort studies.
Dr. Helzlsouer has been involved with numerous national and state-level activities related to cancer risk assessment, genetic counseling, cancer etiology and prevention, and cancer survivorship. These include participation in NCI's PDQ® Cancer Screening and Prevention Committee for more than 20 years; chairing the Maryland State Council on Cancer Control, service on numerous advisory boards, including the NIH-AARP Diet and Health Study, the Maryland Cancer Registry, the American Society of Clinical Oncology's Committee on Cancer Prevention and Control, the Executive Committee of the American Society of Preventive Oncology, and is a member of the American Epidemiological Society. She currently serves as Chair of the Medical Advisory Committee for the Center for Cancer Prevention and Control, MD Department of Health.
Dr. Helzlsouer is held in high esteem by NCI staff, junior investigators, and students for whom she has provided mentorship and career guidance. Dr. Helzlsouer has received numerous honors and awards, including the Martin D. Abeloff Award for Excellence in Public Health and Cancer Control for her service on the Maryland State Council on Cancer Control and an NCI Director's Career Achievement Award for exceptional leadership and service in cancer control and population science.
Dr. Helzlsouer is a talented researcher and leader, who has made significant and lasting contributions to cancer control research, and she has contributed greatly to the support and development of the field and to the scientific workforce.
EGRP thanks Dr. Helzlsouer for her many years of dedicated service and lasting contributions to cancer control research and wishes her the best in retirement.
Funding Opportunities
Prize Competitions
Grant Policy Notices
Requests for Information
Training & Career Opportunities
Research Resources
News / Blogs
Stay Connected
Subscribe for Updates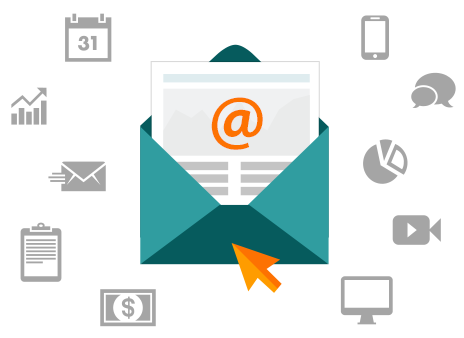 Subscribe
You can subscribe and unsubscribe at any time by entering your email address and selecting your preferences on the page that follows.
Subscribe to the E-Newsletter
Need Help?

EGRP staff can answer questions on grant funding, policies, and research resources. If you do not know who to contact we will do our best to connect you with someone who can help you.
Email Us
(240) 276-6730