EGRP Cancer Epidemiology News
September 2023
---
The Virtual Pooled Registry: A One-Stop Shop for Linking to Cancer Registry Data
States and territories have cancer registries, which provide an excellent resource for researchers to verify cancer diagnoses and outcomes. For those studies--such as cohort studies with participants from multiple states--linking their research participants to each state cancer registry is a challenging, time consuming, and inefficient process. To address these challenges, The National Cancer Institute, along with the North American Association of Central Cancer Registries (NAACCR), established the Virtual Pooled Registry Cancer Linkage System (VPR-CLS)

.
The web-based VPR-CLS currently includes 45 registries representing 95% of the U.S. population. It provides timely access to high-quality surveillance data. Investigators can obtain an aggregate match count that indicates which registries to approach to request individual-level data on the matched cases. The VPR-CLS streamlines the registry and IRB application process with tracking and notification options for linkage requests and provides templates for IRB/registry applications and data use agreements (DUAs) that many registries accept.
To date, 38 registries have adopted the Templated IRB/Registry Application and 25 registries have adopted the VPR Templated DUA in lieu of their individual DUAs, making it easier for researchers to review and maintain compliance with the standard terms and conditions. Lastly, 16 of the 25 registries with a local IRB have agreed to cede their review to the Central IRB, thereby standardizing the review process and reducing the number of separate IRB reviews for the same study. These combined resources have helped increase the efficiency and timeliness of registry approvals and data release for inclusion in scientific research.
Since its launch in February 2022, 13 studies have used the VPR-CLS to link to cancer registries. To learn more about the VPR-CLS and how researchers can use it, visit https://www.naaccr.org/about-vpr-cls

.
Funding Opportunities
Common Fund Human Virome Project
RFA-CA-23-042, The NCI Predoctoral to Postdoctoral Fellow Transition Award (F99/K00, Clinical Trial Not Allowed)
PAR-23-292, Improving Care and Outcomes for Cancer Survivors from Sexual and Gender Minority (SGM) Populations (R01, Clinical Trial Optional)
Ruth L. Kirschstein National Research Service Award (NRSA)
Intervention Research to Improve Native American Health
NOT-CA-23-087, Notice of NCI's Participation in RFA-HG-23-041 "Network of Genomics-Enabled Learning Health Systems (gLHS) - Clinical Sites (U01, Clinical Trial Required)
NOT-OD-23-165, Notice of NIH Participation in the National Science Foundation Solicitation NSF 23-614: Smart Health and Biomedical Research in the Era of Artificial Intelligence and Advanced Data Science
Note: There will be a pre-application webinar on September 25, 2023 at 3:00 - 4:00 PM ET; this webinar will be recorded for later viewing.
NOT-AA-23-018, Notice of Special Interest (NOSI): Epidemiology and Prevention in Alcohol Research
NOT-OD-23-166, NOSI in Research on Family Support and Rejection in the Health and Well-Being of SGM Populations
NOT-CA-23-089, NOSI: Mechanisms Driving Obesity and Prostate Cancer Risk
NOT-OD-23-170, NOSI: Research Supplements to Promote Re-Entry, Re-integration into, and Re-training in Health-Related Research Careers (Admin Supp, Clinical Trial Not Allowed)
NOT-CA-23-081, Notice of Intent to Publish a Funding Opportunity for The NCI Worta McCaskill-Stevens Career Development Award for Community Oncology and Prevention Research (K12, Clinical Trial Optional)
NOT-CA-23-085, Notice of Intent to Publish a Funding Opportunity Announcement for Pre-Cancer Atlas (PCA) Research Centers (U01, Clinical Trial Not Allowed)
NOT-CA-23-086, Notice of Intent to Publish a Funding Opportunity Announcement for Human Tumor Atlas (HTA) Research Centers (U01, Clinical Trial Not Allowed)
Notice of Intent to Publish a Funding Opportunity Announcement for Stephen I. Katz Early Stage Investigator Research Project Grant
Grant Policy Notices
NOT-OD-23-171, Reminder: NIH Natural Disaster Policies
NOT-OD-23-168, Review of the Accuracy of Grants Information for Fiscal Year 2023
Requests for Information
NOT-OD-23-163, Inviting Comments and Suggestions on Updating the NIH Mission Statement (responses due by November 24, 2023)
Career and Training Opportunities
News and Blog Posts
Stay Connected
Subscribe for Updates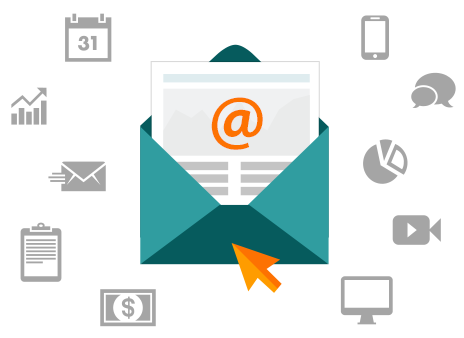 Subscribe
You can subscribe and unsubscribe at any time by entering your email address and selecting your preferences on the page that follows.
Subscribe to the E-Newsletter
Need Help?

EGRP staff can answer questions on grant funding, policies, and research resources. If you do not know who to contact we will do our best to connect you with someone who can help you.
Email Us
(240) 276-6730