Trans-NCI Pharmacogenomics and Pharmacoepidemiology Working Group (PPWG)
On this page...
Overview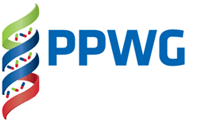 NCI established the Trans-NCI Pharmacogenomics and Pharmacoepidemiology Working Group (PPWG) in January 2008 to support development of a comprehensive and interdisciplinary pharmacoepidemiology and pharmacogenomics cancer research program. It is comprised of more than 40 interdisciplinary scientists from across all Divisions of NCI.
The PPWG, chaired by Andrew N. Freedman, Ph.D., of the Epidemiology and Genomics Research Program (EGRP) in the Division of Cancer Control and Population Sciences (DCCPS), is charged with developing a targeted research agenda in pharmacogenomics and pharmacoepidemiology that will connect discoveries in basic and molecular sciences, clinical trials, and population research, so as to enhance personalized cancer therapy.
Goals
Specifically, the PPWG seeks to advance research to:
Evaluate the risk of serious adverse acute and long-term events associated with cancer drug therapies and drugs used to treat side effects;
Identify specific clinical, lifestyle, and genomic factors that are associated with enhanced response to cancer therapy and reduced adverse events; and
Assess the association of common prescription pharmaceuticals with increased or decreased risk of cancer development.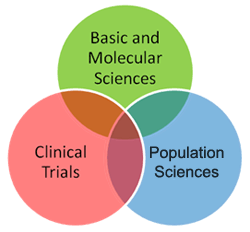 The PPWG is actively advancing a pharmacogenomics and pharmacoepidemiology research agenda at NCI by developing initiatives and studies aimed at discovering epidemiologic, clinical, and genomic factors related to cancer therapy response. Through discovery of ways to maximize response to cancer treatment while minimizing serious toxicity, these initiatives will help improve the benefit-to-risk ratio of cancer treatment and prevention in clinical practice. These studies will potentially enhance our ability to practice personalized cancer medicine, and ultimately to reduce cancer morbidity and mortality.
In addition, the PPWG enhances communication, coordination, and collaboration across NCI Divisions, other parts of NIH, and other Federal agencies, such as the Food and Drug Administration (FDA) and the Agency for Healthcare Research and Quality (AHRQ). It also identifies opportunities and priorities for proof-of-principle studies, pilot studies, and future large initiatives to advance research in cancer pharmacogenomics and pharmacoepidemiology.
Workshops and Meetings
Cancer Pharmacogenomics: Integrating Discoveries in Basic, Clinical and Population Sciences to Advance Predictive Cancer Care, October 2010
Cancer Pharmacogenomics: Setting a Research Agenda to Accelerate Translation, July 2009