NCI Cohort Consortium Events

Annual Meetings
The 2020 NCI Cohort Consortium Annual Meeting will be held virtually on November 16-17, 2020. Registration is now closed. Visit the Annual Meeting website to get more information.
View information about past meetings:
NCI Cohort Consortium Webinar Series
Overview:
The purpose of this new webinar series is to share best practices for cancer epidemiology cohorts, identify challenges and share possible solutions, foster career development, and provide an opportunity to test out new ideas in a supportive environment. The idea for a webinar series, which emanated from the consortium's two-year strategic planning process, was one of several strategies to help advance the mission of the consortium. Learn more about the NCI Cohort Consortium Strategic Initiatives.
Any interested individual is invited to participate; however, pre-registration is required. Each presentation will be about 30-40 minutes in length and allow for 30 minutes of discussion. Instructions for connecting to the webinars will be sent via e-mail to individuals who register.
Suggestions for webinar topic ideas can be submitted using the webinar proposal form, which will be reviewed by the Steering Committee.
Upcoming Topics and Speakers
There are currently no upcoming webinars scheduled.
Note: Additional speakers and topics may be added in the future.
Past Webinar Topics and Speakers
Supporting Early Career Investigators in Cancer: Building Professional Resilience and Supportive Networks in Uncertain Times
1:00 p.m. to 2:00 p.m. ET
Moderators: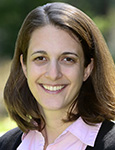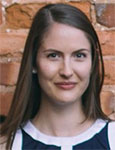 Erika Rees-Punia, Ph.D., M.P.H.


Principal Scientist, Epidemiology and Behavioral Research
American Cancer Society
Speakers:
View Webinar Description
The NCI Cohort Consortium Associate Member Council (AMC) is the representative body of early career investigators within the NCI Cohort Consortium. It serves to engage and support early career investigators through professional development, career networking opportunities, and research collaborations within the NCI Cohort Consortium and to position members of the next generation of investigators to attain leadership roles within the Consortium. This webinar included a panel discussion in which speakers addressed skills for navigating work and productivity during the pandemic. Strategies included goal setting, saying "no" and protecting your time (and sanity), networking and leading teams remotely, and starting a new position during the pandemic.
COronavirus Pandemic Epidemiology (COPE) Consortium: An Update
1:00 p.m. to 2:00 p.m. ET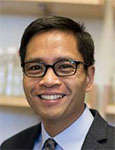 Andrew T. Chan, M.D., M.P.H.
Professor, Medicine, Harvard Medical School
Vice chair, Gastroenterology, Massachusetts General Hospital
Chief, Clinical and Translational Epidemiology Unit, Massachusetts General Hospital
View Webinar Description
In March 2020, Dr. Andrew T. Chan organized the COronavirus Pandemic Epidemiology (COPE) consortium

, which includes over 20 cohorts that have deployed a mobile app to collect real-time data about COVID-19 across three countries. In this webinar, Dr. Chan provided an update on the progress of COPE, lessons learned so far, and implementation in cancer cohorts.
COronavirus Pandemic Epidemiology (COPE) Consortium: An Update