On this page...
Cohort Consortium Annual Meeting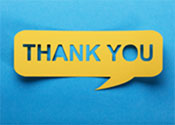 2022 Annual Meeting Recap & A Note from Dr. Helzlsouer
The 2022 NCI Cohort Consortium Annual Meeting was attended virtually by more than 230 people, and 15 project group meetings were held in coordination with the meeting. This past year, we highlighted cancer survivorship, noting the addition of cancer survivor cohorts to the NCI Cohort Consortium, and Dr. Patti Ganz gave a plenary talk on cancer survivorship. Other topics discussed at the meeting included updates on the NIH data sharing policy, data linkages (including perspectives on CMS linkages and the All of Us Program), project group updates, lightning talks, and a summary of the Consortium's research facilitation survey results. The Associate member Council also held a special networking event. Recordings from the meeting are now available on the meeting website.
"I would like to express a special thank you to Rachel Hanisch, Sonia Rosenfield, Joanne Elena, and Annabelle Uy for their work on meeting planning and execution; Steering Committee members including Heather Eliassen and James Lacey, the outgoing and incoming Steering Committee Chairs; Lauren McCullough, the Associate Member Council (AMC) representative on the Steering Committee, for organizing the networking sessions; and all the speakers and moderators. We were also fortunate to have the outstanding expertise of Denise Gnipp, Jennifer Schaefer, and Joann Hernandez from ICF."
- Kathy Helzlsouer, MD, MHS, Associate Director of NCI's Epidemiology and Genomics Research Program (EGRP) in the Division of Cancer Control and Population Sciences (DCCPS)
Mark Your Calendars for the 2023 Annual Meeting!
This year's Cohort Consortium Annual Meeting will be held October 11-13, 2023, and will return to the hybrid in-person/virtual format. The meeting will take place at the NCI Shady Grove campus in Rockville, MD, and time will be allotted for project group meetings and networking opportunities, including a poster session, in addition to the working consortium meeting. More information is forthcoming.
Associate Member Council (AMC) Call for Interested Mentors
Calling all mentors, sponsors, and coaches! The AMC is looking for your help in launching our NCI Cohort Consortium mentoring program. We are interested in a diverse mentorship pool who can advise early career investigators on:
Career preparation and promotion
Grant strategy and success
Strategic planning and time management
Work life balance and avoiding burnout
Tough conversations and conflict resolution
Collaboration and working across differences
We are also seeking new leaders to guide the direction of the AMC this upcoming year. If you are interested in becoming an AMC representative or working with the NCI-CC to provide support for early career investigators, please email lauren.mccullough@emory.edu or melissa.merritt@sydney.edu.au.
Lastly, the AMC is kicking off the second cycle of peer accountability groups. We meet monthly to discuss barriers in scientific writing and to develop strategies to overcome challenges to productivity. This is a friendly, no judgement group that will help you stay on top of the things that are most important to your science and career progression. If you are interested in joining, please email lauren.mccullough@emory.edu.
In Memoriam: Gloria M. Petersen, PhD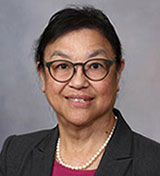 With great sadness, we share the news of the passing of Dr. Gloria Petersen, genetic epidemiologist who made significant contributions in the area of pancreatic cancer etiology and early detection. Read more about Dr. Petersen's contributions and achievements on her Mayo Clinic profile page

. For those interested in attending services with Ranfranz and Vine Funeral Home in Rochester, MN, information is currently pending

.
Cohort Spotlight: The Pathways Study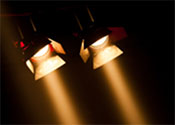 The Pathways Study is a prospective cohort study of 4,504 women diagnosed with invasive breast cancer in the Kaiser Permanente Northern California (KPNC) integrated health care system. Participants were recruited between January 2006 and May 2013, with baseline data collection occurring on average about two months after diagnosis and periodic follow-up surveys. Study biospecimens are maintained at the Roswell Park Comprehensive Cancer Center

, the UCSF DREAM Lab

leads our geospatial work, UC Davis leads linkage with California health care databases, and Zero Breast Cancer

leads community engagement.
The Pathways Study welcomes collaborations and ancillary studies and is currently developing a data portal with documentation to facilitate data exploration. To date, two dozen grants and supplements have been funded based at least in part on the Pathways Study. Grants have focused on topics such as tumor characteristics, obesity, inflammation, dietary patterns, social support, or racial and ethnic disparities, and outcomes such as treatment adherence, lymphedema, fractures, and cardiovascular diseases.
For more information or to collaborate, please contact DOR-Pathways@kp.org.
Data Use Agreement (DUA) Template Available for Members
Cohort Consortium members in the Diet and Cancer Pooling Project (led by Dr. Stephanie Smith-Warner) have graciously shared a template DUA that Chris Finn (of the Harvard T.H. Chan School of Public Health) developed so that other members can benefit from its contents. To access this template, you must log into the Cohort Consortium Members Portal via the Consortium website. The document is available under the Resources section in a subfolder titled "Harvard_DUA_Template."
Subscribe to Receive NCI Updates Including the Latest Funding Opportunity Announcements (FOAs)
Did you know that you can subscribe to receive periodic updates from EGRP and the Division of Cancer Epidemiology and Genetics (DCEG)? EGRP and DCEG each publish newsletters that can help you learn about new FOAs, scientific advances, and other news. You can view recent news and subscribe by visiting https://epi.grants.cancer.gov/news and https://dceg.cancer.gov/news-events/news.
Job and Training Opportunities
Help us spread the word! EGRP and DCEG are currently seeking applicants for several open positions.
Upcoming Events
Resources